photo from
Sincerely Jules
It's amazing how something so simple like a pair of white sneakers can be put on the MUST HAVE list. After seeing stylish bloggers like Julie Sarinana of
Sincerely Jules
and fashionistas on the streets of SoHo rocking their pairs of white sneaks -- I had to have my own. I love the idea of playing with sneaks to tomboy up a look whether it's with a feminine dress, an off the shoulder top or really play-up the athleisure look.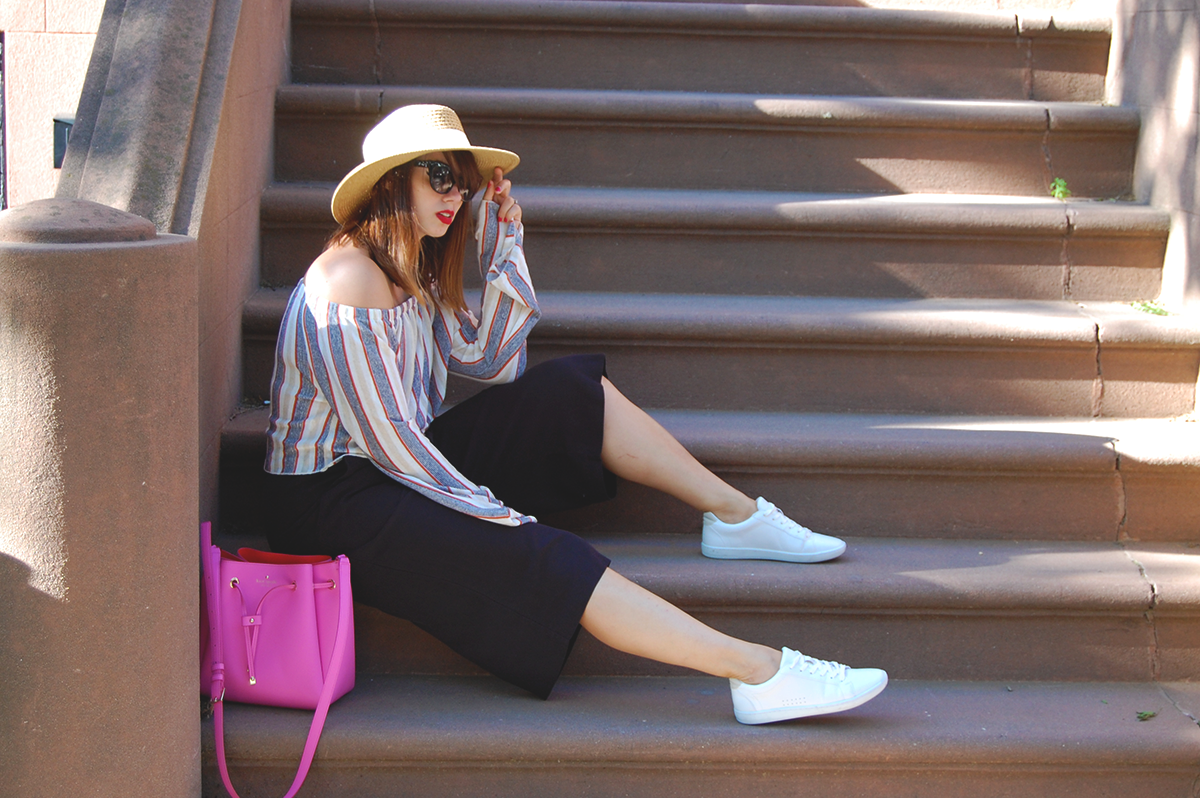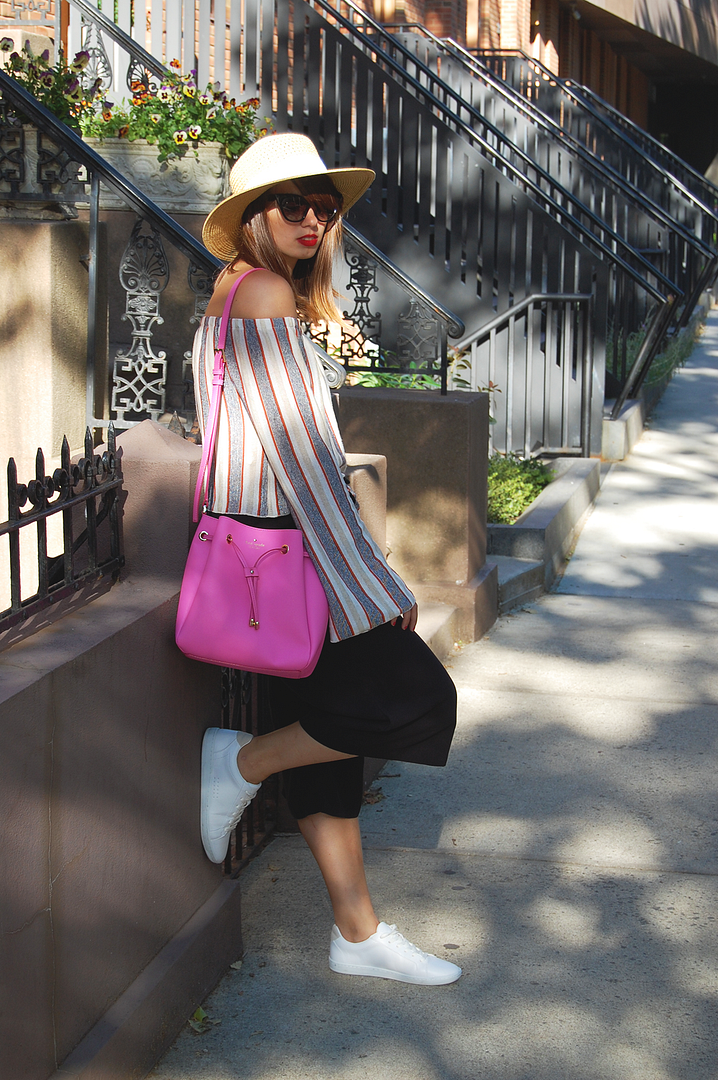 Shirt: Zara | Pants: H&M | Shoes: Zara | Bag: Kate Spade | Hat: Brooklyn Hat Company via LF Store |
Sunglasses: Feathers Boutique
What are your thoughts on white sneakers?