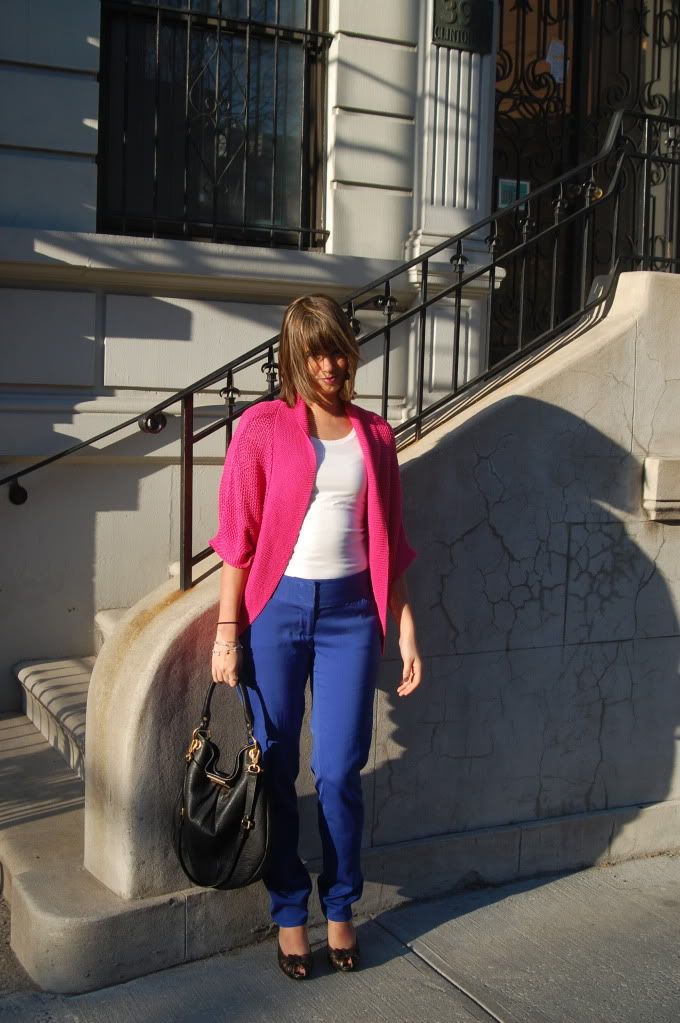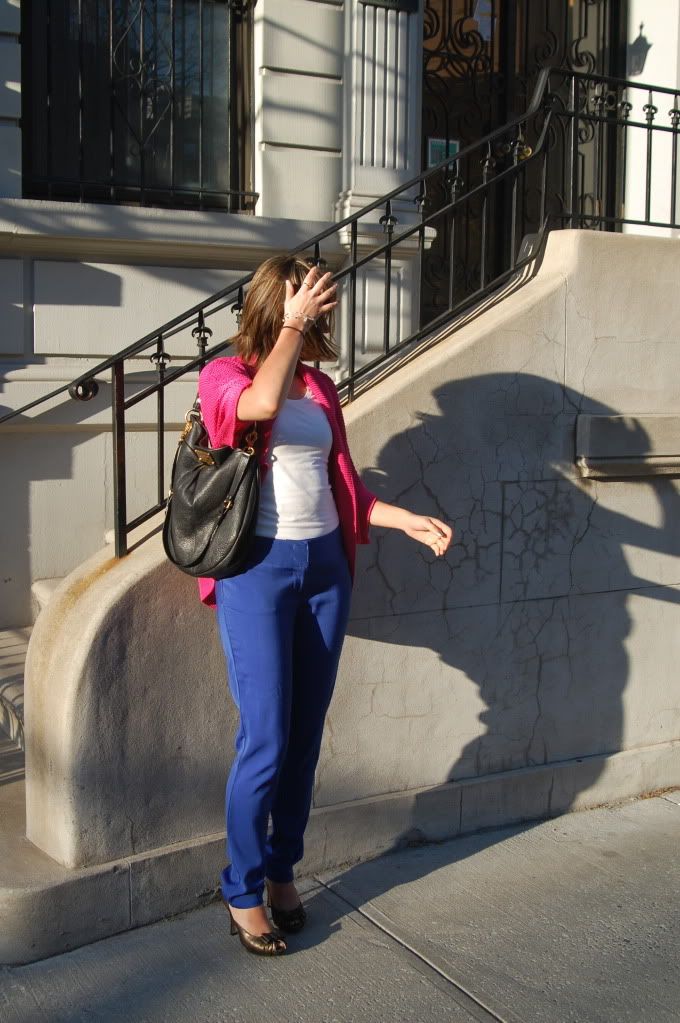 Sweater: Zara

Shirt: H&M
Pants: Kensie
Shoes: Isabel Toledo for Payless
Bag: Marc by Marc Jacobs

Finally a day of no rain and sunshine! So the bf and I went out and took some quick photos, wasn't totally in the photo shoot mood still tired from the mini vacation but I want to show you my color blocking. I'm so happy that I got these pants a few months back, you'll def. see a lot of them this spring/summer along with the pink sweater from Zara. These two items and my Zara mint green pants are def. going to get me through this spring.
I'm so happy tomorrow is Friday! I totally plan on sleeping in this weekend and I can not wait!
Do you guys have anything fun and exciting planned for the weekend?