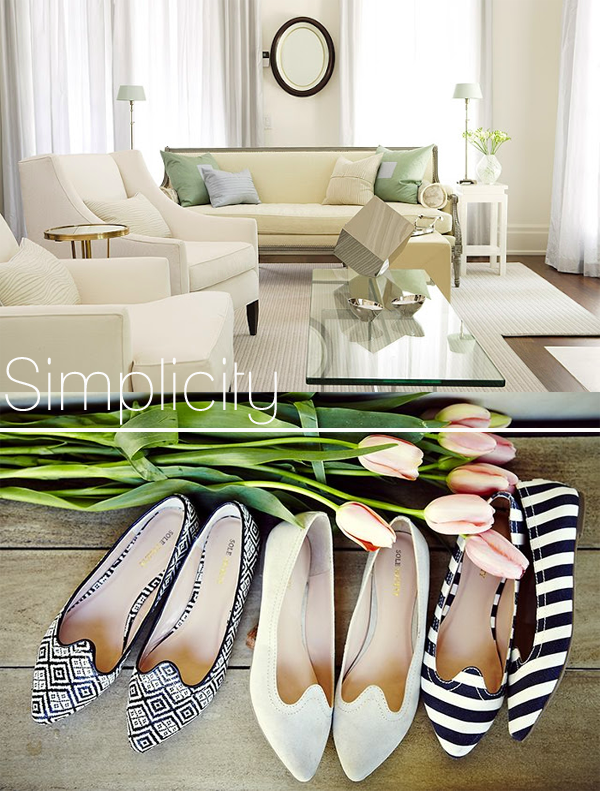 top picture from pinterest, bottom picture from sole society
I've really been inspired by the simple things in life lately from a fresh clean room to a fresh clean look. Simplicity doesn't been have to mean boring. To me it just mean clean, fresh, and uncluttered. Sometimes our outfits much like our homes can be cluttered. Lately, I've found myself pairing easy dresses with bits of jewelry for a pop. Keeping it light and well simple. It's always nice to go back to basics.
Dress: "c/o" T by Alexander Wang | Shoes: Dolce Vita | Bag: Marc by Marc Jacobs | Sunglasses: Tobi.com |
Necklace: NYC street vendor | Bracelets: Cameo Nouveau and unknown | Pin Ring: Marc by Marc Jacobs
What's inspiring you lately?