The 4th of July is known for cookouts and picnics and the gingham print is the ultimate picnic/bbq day print. What more fun can a gingham print skirt be then at a bbq. Play with the red, white, and blue theme by picking a gingham skirt in blue or red then pairing it up with a white top. For a high waist skirt try a cropped top. Mix this print up with some American flag accessories like scarves, bows, and jewelry. To keep the look from looking overly patriotic mix in neural tones for the shoes, bags, and sunglasses.
I had fun playing with this look and gearing up for the 4th of July. The Hugssy accessories are cute ways to bring in American themed apparel without going costumey. Both the Hugssy scarf and necklace have a bit of vintage in them which makes it easy to mix into other looks when it's not the 4th of July.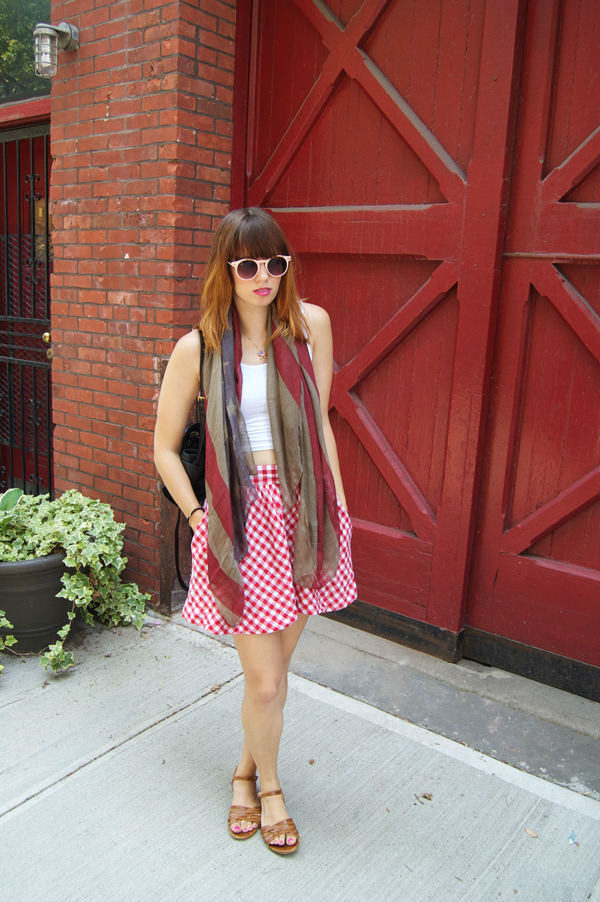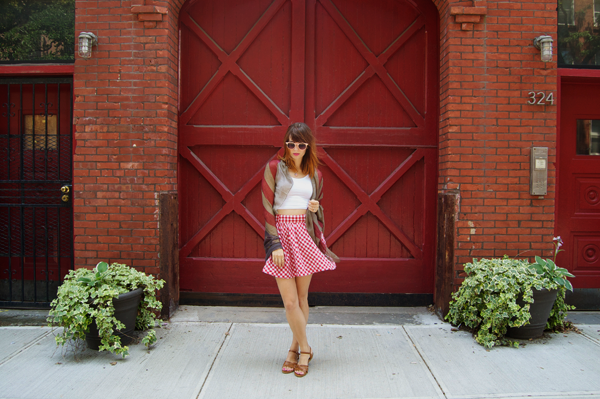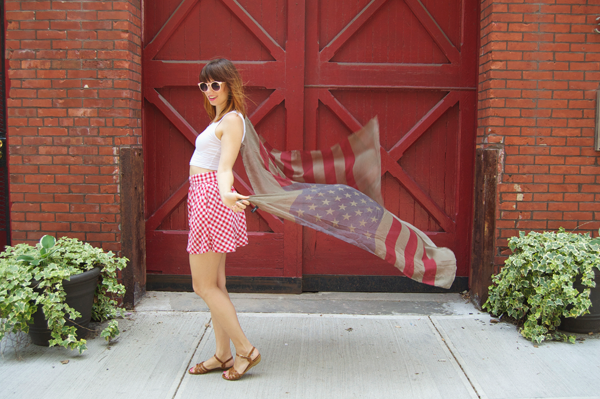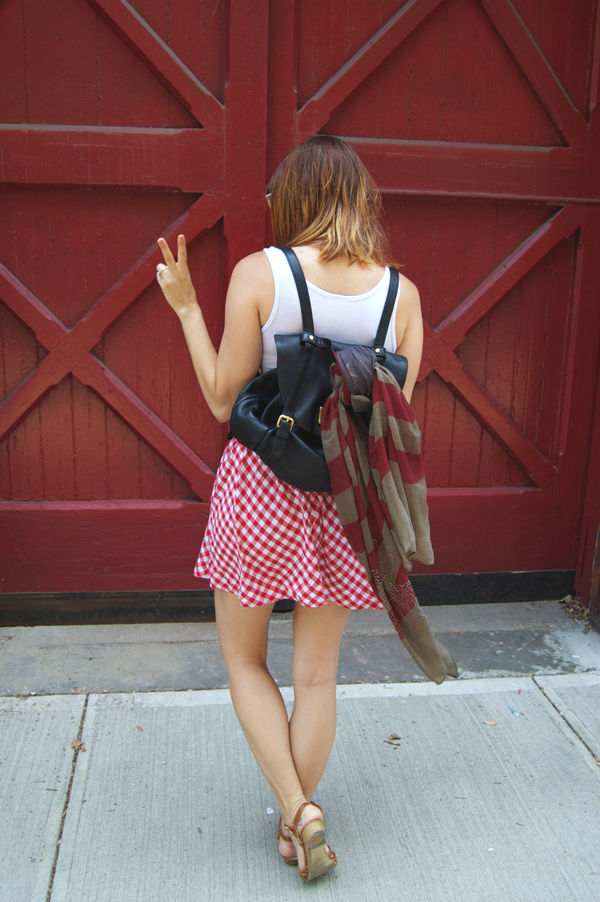 Top: Social Apparel | Skirt: Forever21 (old) | Shoes: Urban Outfitters | Backpack: Marc by Marc Jacobs |
Sunglasses: Aldo | Necklace: c/o Huggsy | Scarf: c/o
Huggsy
Since cropped tops are my new thing this summer I had to break out my other white cropped top that I scored from Social Apparel. The high waist of the Fovever21 skirt gives just a peek of skin which makes it appropriate to family bbqs. Also I love that you don't need to actually wear printed scarves to accessorize a look, you can simply tie to around your bag to give the look a pop.
What are you wearing for the 4th of July?
Don't forget to stay connect by following on Bloglovin!