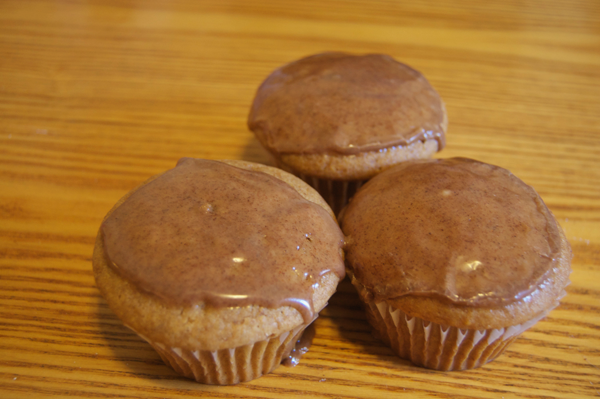 Maybe it isn't just laziness but really how many people actually have the time to roll up out of bed and make muffins from scratch? Also who is awake enough in the mornings to make muffins from scratch? I mean, unless your
Ree Drummond
. Okay, I'll admit it I've made muffins from starch before but that was because I was having people over and wanted to impress them. Anyway, I decided that I wanted to surprise my fiance with baked muffins when he got back from traveling for work. Being that he was getting in on an early morning flight and I being the opposite of a morning person, I decided to get a little creative with a box of Pumpkin Muffins. I had this genius idea of taken a glaze recipe and using it on my boxed muffins. Glazes are so simple and seriously a no brainer. With my Pumpkin Muffins I decided to make a Cinnamon Glaze.
What you need...
- A box of Pumpkin Muffin Mix (I used
Pillsbury Pumpkin Quick Bread
)
- whatever your box calls for
...for the glaze:
- 1 cup of confectioner sugar
- 1 teaspoon of cinnamon sugar (I went a little heavy on the cinnamon)
- 1/2 teaspoon of vanilla extract
- 2-3 tablespoons of water
Steps for Glaze:
1. Combine confectioner sugar, cinnamon, and vanilla extract with two teaspoons of water. If you want a thicker glaze add in an extra tablespoon of water.
2. Mix until blended together.
3. Once your muffins are completely cooled, dip top parts of your muffins into your glaze mixture.
4. Once muffins are glazed, sit back and enjoy with a cup of coffee...or tea...or mimosa...
(for referenced recipe, please visit
here
)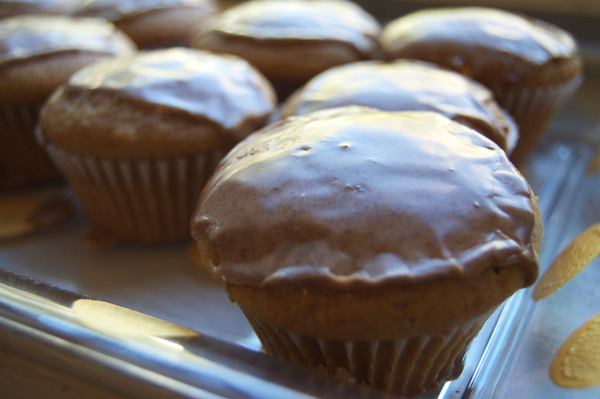 all pictures taken by me
I love the idea of making a simple glaze for boxed muffins. It's such an easy and fun twist. It's great for those mornings that you want to make breakfast a little bit more special but you might not have the time for baking from scratch.
What do you think of a simple glaze for boxed muffins?