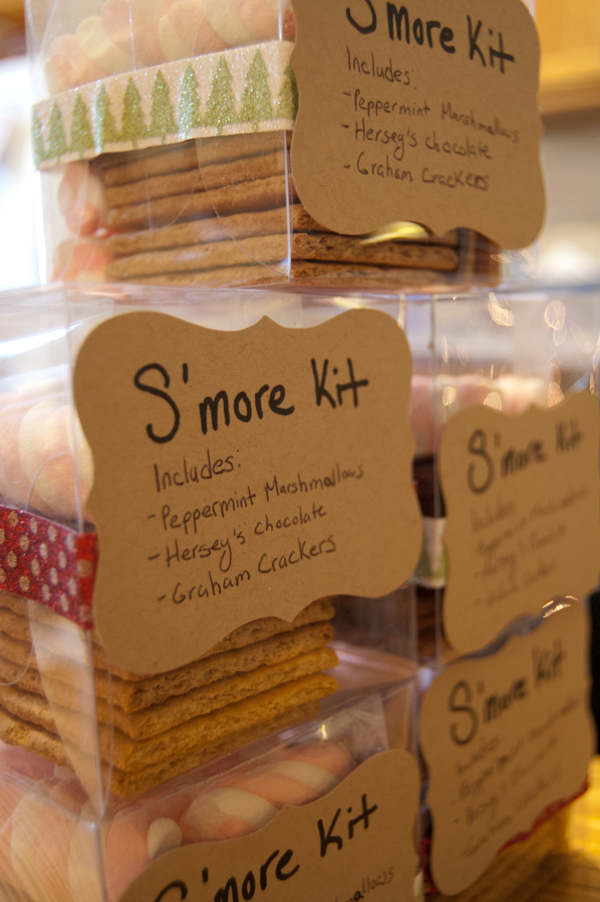 I love little homemade kits for Christmas presents. Last year for some of my co-workers I made hot chocolate jars, this year I decided to do little S'more kits. These projects are not only fun to make but fun to give. They are also the perfect last minute gift idea or for someone who is really hard to shop for.
- A Box (i bought my clear plastic boxes from A.C. Moore)
- Hersey Chocolate Bars
- Graham Crackers
- Marshmallows
optional:
- Peppermint marshmallows (mine are from Target)
- Tags (from PaperSource)
- Washi Ribbon Tape (Michael's)
- Sharpie
Step 1. Assemble your boxes.
Step 2. Start layering your ingredients Graham Crackers then Hersey Chocolate, top it off with the marshmallows.
Step 3. Close boxes and secure with tape.
OPTIONAL STEP 4. Decorate your boxes using washi ribbon tape and tags.
Step 5. Give and Enjoy!


all photos taken by me
Do you have any last minute Christmas gifts?