The Holiday season always puts me into a festive mood from decorations to baking. I love incorporating the Holidays into my look whether its a touch of sparkle in an outfit or doing some fun nail art
. Londontown USA is giving one lucky reader a chance to get their Holiday mani on by giving away their Ring Me Lakur. Londontown USA
polish is vegan, gluten, and cruelty free.
The Ring Me Lakur
is the perfect red polish for the holiday season. You can just apply and go or get really creative with your holiday nails. Use it as a base and apply gold glitter over it. Or do some festive nail art designs like a candy cane, a winter wonderland motif, etc.. We scoured Pinterest to proved you with some nail art that will make your Holiday bright.
I even tried my hand out in some Holiday nail art using my
Londontown Ring M
e nail polish. Something a little simple with a little bit of sparkle!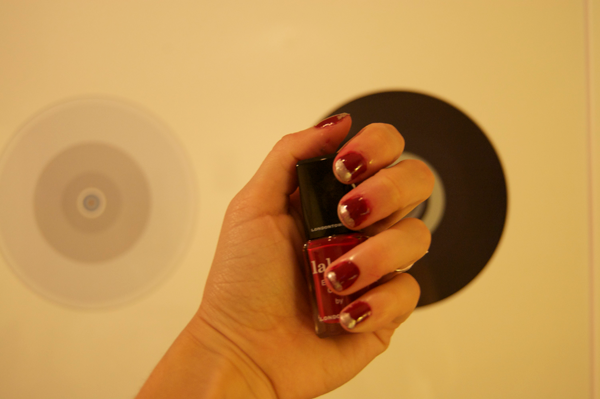 What I used: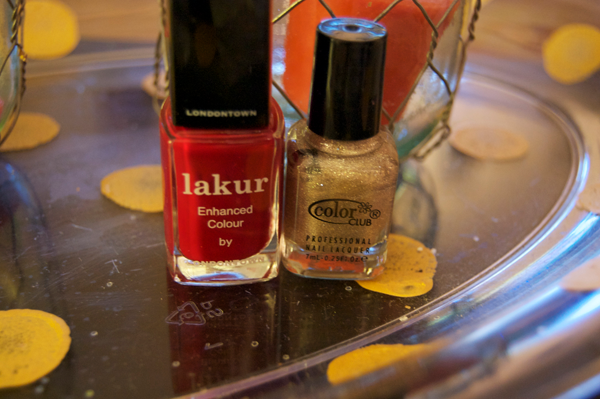 - Londontown Ring Me Lakur
- Color Club Apollo Star
Step 1. Do two coats of Londontown Ring Me Lakur on each hand.
Step 2. Wait for the coats to dry...or at least dry enough if your impatient like me.
Step 3. Taking your gold polish just paint the tips of your nails.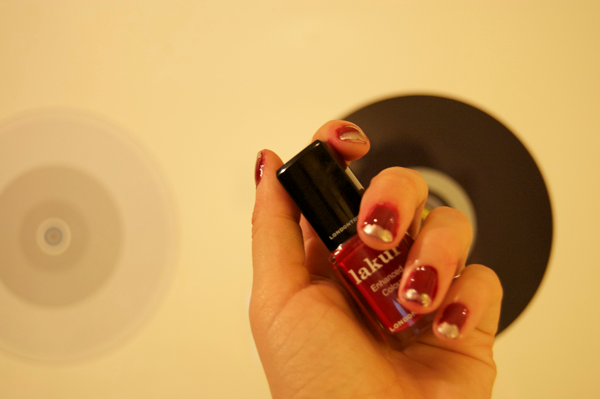 One lucky reader will win their own bottle of Londontown's Ring Me Lakur!
Contest ends December 18, 2013 at 11:59pm.
a Rafflecopter giveaway
Are you doing any Holiday Nail Art?