way
back called
"A Lesson in Wearing a Button Down with a Maxi Skirt"
(read
here
), so I thought it would be fun to resurrect this post and show you guys one of my favorite ways to wear a button with a maxi skirt for a casual spring Friday. This look is not only fun for a casual Friday in the office but also perfect for brunch with friends.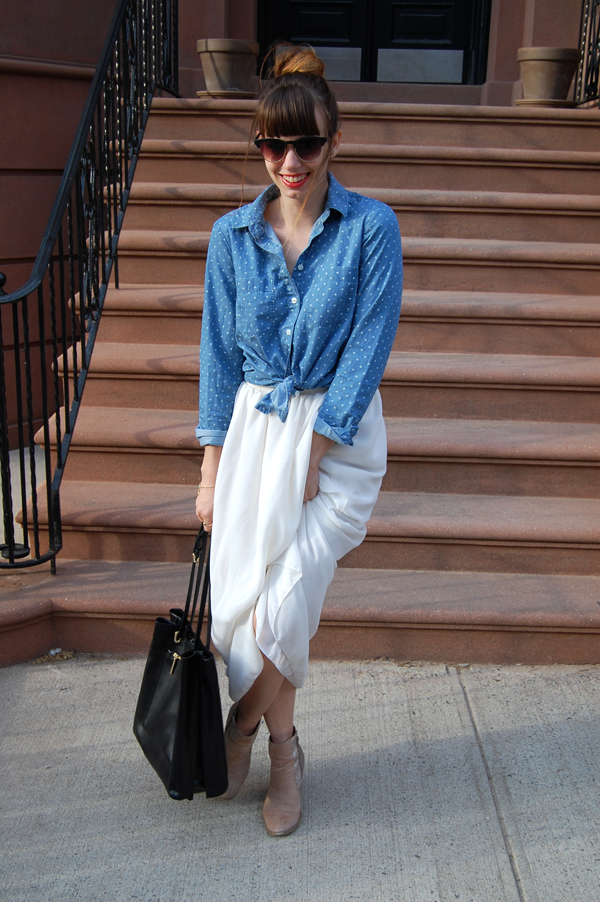 Shirt: LOFT | Skirt: American Apparel | Shoes: H&M (old) | Bag: Zara (sale) | Sunglasses: H&M (old)
pictures taken by Brian Cavanaugh
When tying your shirt in the front for a work look remember you don't want to show any midriff so do a high waist skirt, or if it's elastic hike it up a little bit above the hip. Tie your shirt right at the band of your skirt. This will help prevent from baring your midriff!
Would you give this look a try for a casual day in your office?