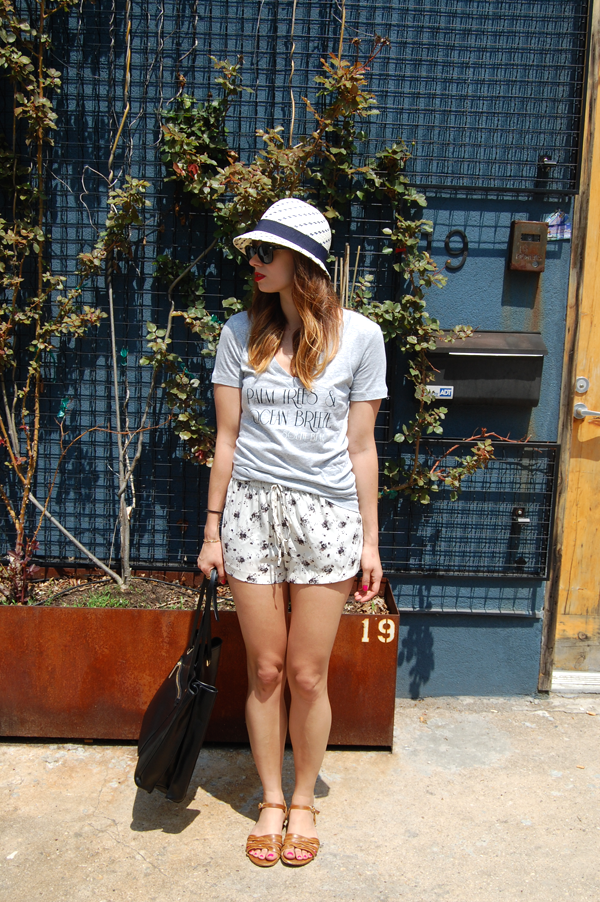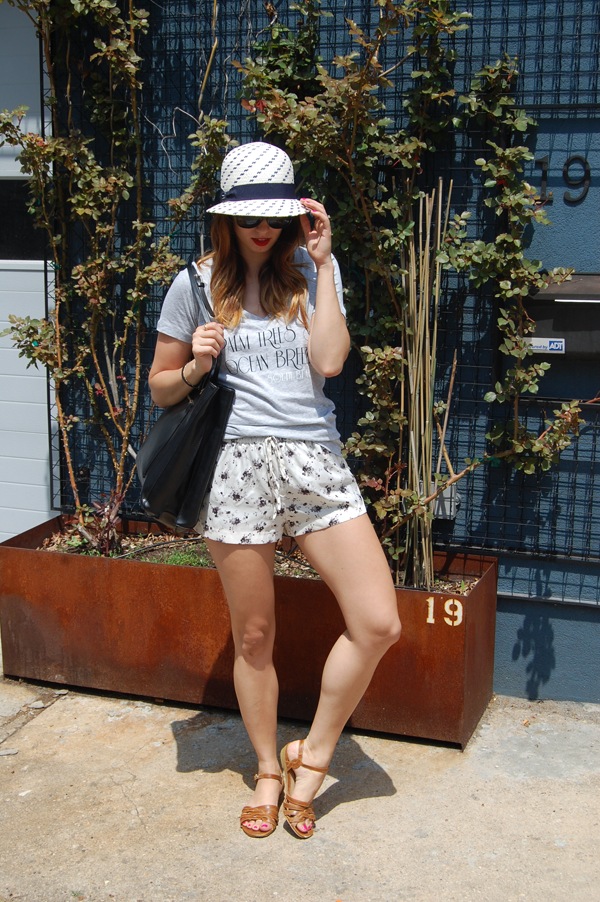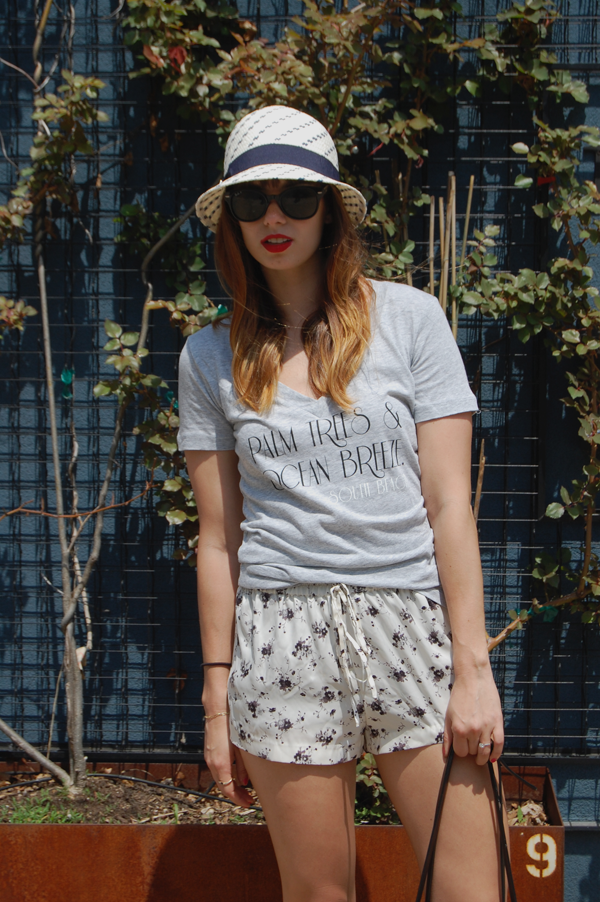 Shirt: Roxy (Quicksilver in South Beach) | Shorts: Zara (sale) | Sandals: Urban Outfitters | Bag: Zara (sale) |
Hat: Calvin Klein (Century21) | Sunglasses: Raybans
Warning. This post is pretty personal.
Take me back to the ocean breezes and palm trees. Take me back just before the weekend when I was happily planning my wedding. How strange of a feeling I'm in now after finding out that our reception venue abruptly closed (reBar). I had a very New York moment sobbing on a street corner with my fiancé cradling me. Sobbing so badly that a waitress from a near by restaurant came out and asked if I wanted to come in. No. I wanted to sob right on that street corner. I wasn't ashamed of my behavior. I continued my ugly crying all the way home (only 3 stops on the train luckily for everyone else). There went all of our money. There went set plans. There went all my excitement. Here we are again back at the starting line scrambling to find a venue for our June 7th wedding. 3 weeks out and with barely any money to make it all work. All of our money gone, taken by Jason Stevens. We've been planning for a year and a half, saving for this day. But this isn't a sob story. No. This is what marriage is. For better or for worst. And here we are pulling through with the best by our side. Seriously through this I have truly realized I have remarkable people in my life and that there are a lot of great people out there. These people have restored my faith just a bit more with their kind words, love, and support. I honestly struggled whether to post this or not I thought I should since my twitter feed has been blowing up with reBar stuff all weekend.
Right now we are working through everything and will update everyone once we get it all straightened out. Sorry I know this isn't my chipper usual outfit post but this is me right now. Anyway This is what I wore to one of our venue meetings. Somber and hopeful. And very Miami.
Some info on the closure:
http://www.myfoxny.com/clip/10144668/rebar-closes
http://gothamist.com/2014/05/11/rebar_owner_owed_irs_millions_claim.php