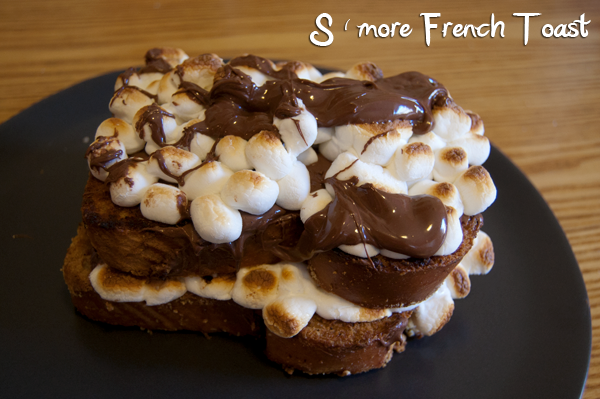 My husband and I watch the Food Network and Cooking Channel every weekend morning. I'm aware that a study has been released that those who watch cooking shows tend to put on more weight (due to snacking during the show and attempting to cook what they see). I guess we are those doers, but only occasionally. Like this past Sunday....We feel victims to one of Brunch at Bobby's recipes, S'more French Toast. I mean the guy had me at Nutella and marshmallows. After watching him prepare his dish I turned to my husband and said "I'm making that!" I kept my word and made him brunch on Sunday morning. Okay I can't take all the credit, the husband did help...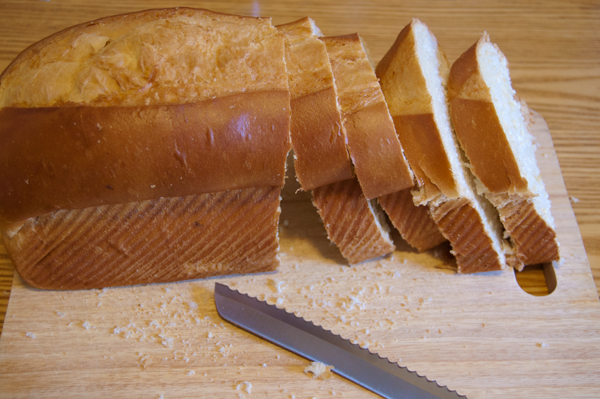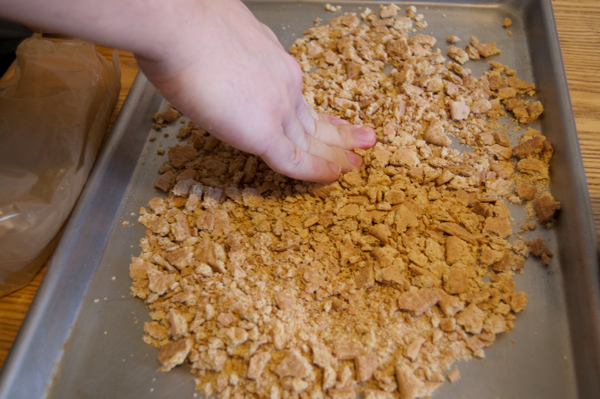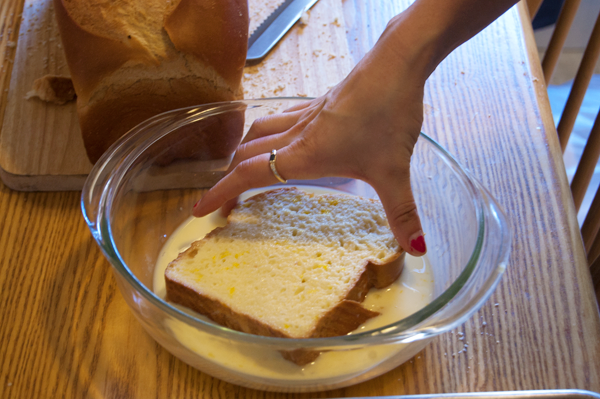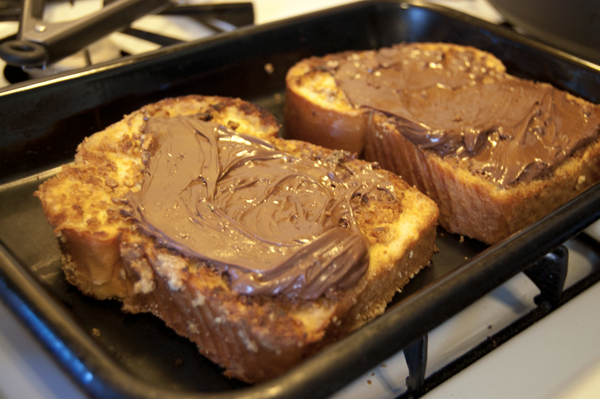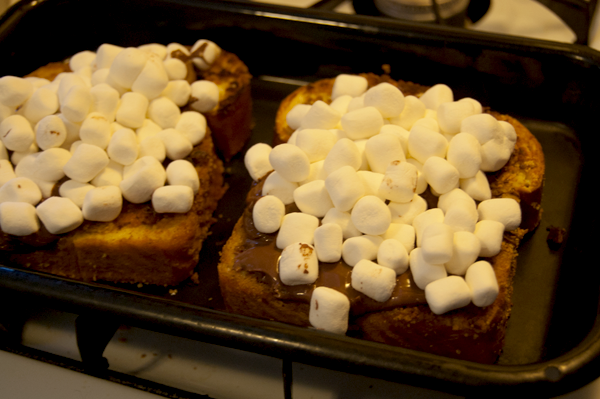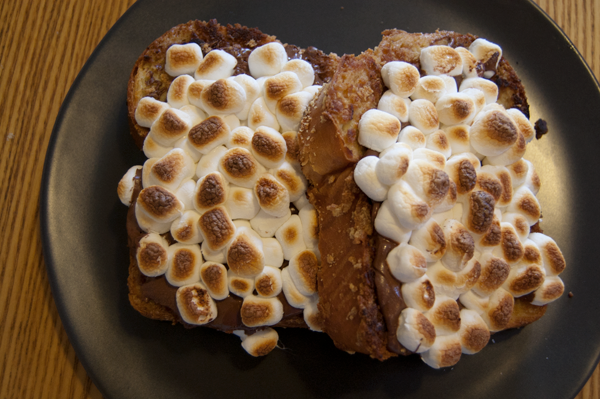 Ingredients:
- Graham Crackers (we used Honey Maid original)
- Brioche Bread (sliced thick)
- 2 Eggs
- 3 quarters a cup of Milk
- Nutella
- small Marshmallows
- dash of Vanilla extract
- tablespoon of butter
- a tablespoon of water
Steps:
1. Crush graham crackers, leaving some bigger pieces, on a cookie sheet. Spread out.
2. Slice your Brioche Bread into thick slices.
3. To make your egg wash use: 2 eggs, 3 quarters a cup of milk, a dash of vanilla, and a tablespoon of water. Whisk together.
4. Lightly dip your Brioche Bread into your egg wash, then into your graham crackers. Coat both sides of your brioche bread with the graham crackers.
5. Over medium heat, place a tablespoon of butter into a big pan. Let it grease the bottom of the pan.
6. Place your coated Brioche Bread into the pan. You want your graham crackers to get nice and toasty on each side.
7. Once toasted place onto a baking sheet. Spread your Nutella on top then place marshmallows. Add as much or as little as you like.
8. Take your marshmallow covered toast and place into the broiler. You want to get your marshmallows nice and brown. KEEP AN EYE ON THEM!
9. Once the marshmallows are toasted, plate and ENJOY!
These were SUGAR OVERLOAD...but in a good way. We made two slices each for ourselves and could not finish them. This dish is dense so bring your A game to brunch. This meal is really fun especially if you have kids, great for the morning after a sleep over party!

Would you serve these up for brunch?