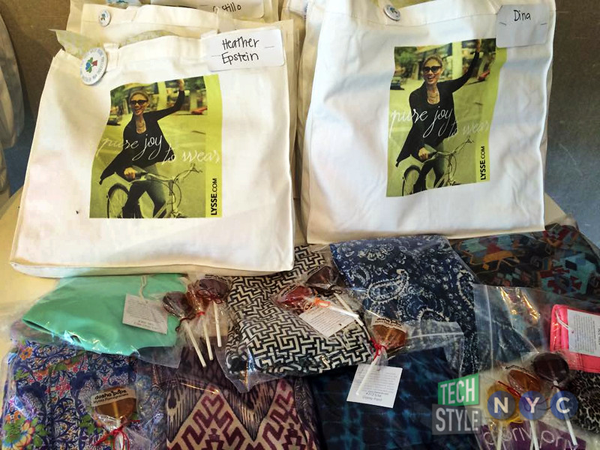 Before the doors opened at Janine Just Inc and TechStyle's Fashion Week Lounge they invited a few bloggers to take part in a private fitness program. This included a yoga session with an instructor from
Priv
and a butt kicking workout with celebrity personal trainer, Joel Harper. It was nice to be able to get in some major Zen time and a workout in during Fashion Week; as it's always so hard to try to maintain my fitness schedule during NYFW with mornings starting so early and nights ending way too late. Plus, finding some peace during a stressful busy time in life is important to quiet your mind and gain composure.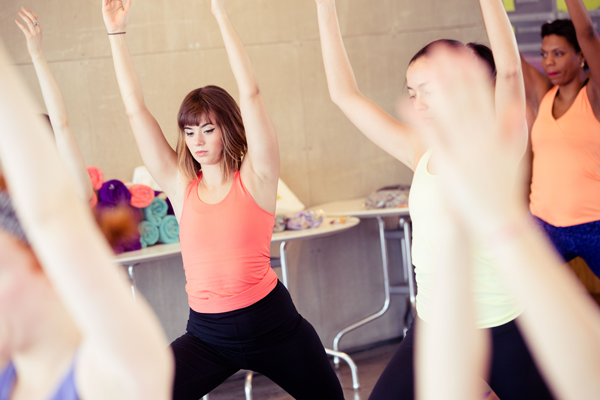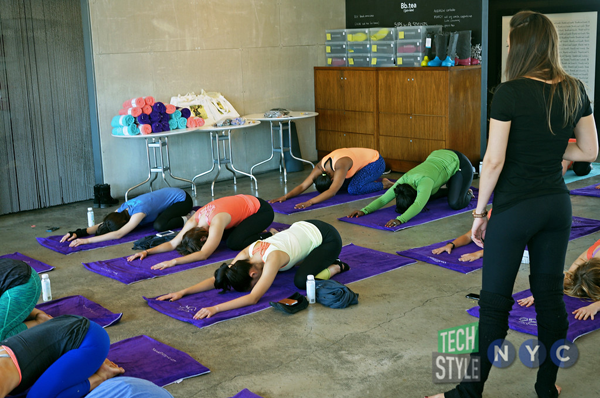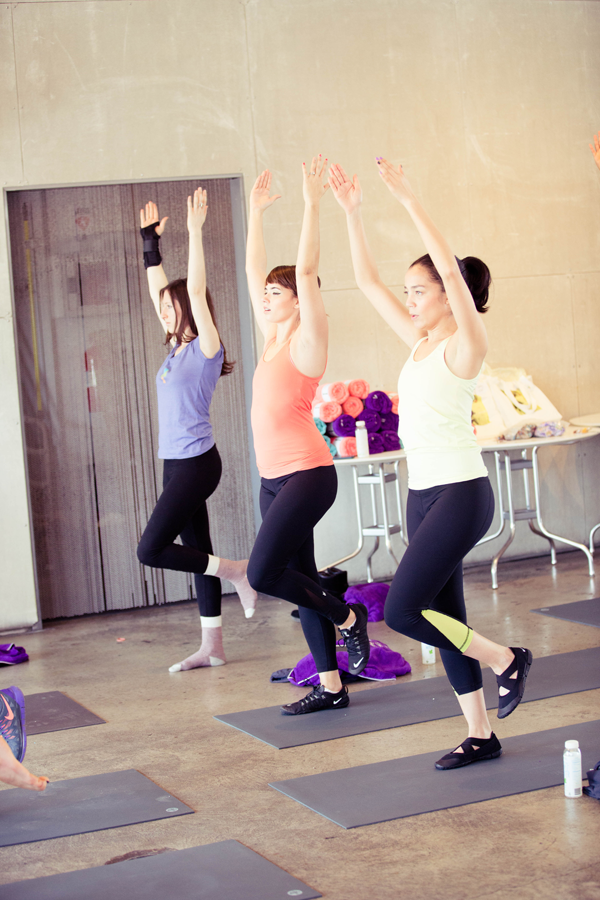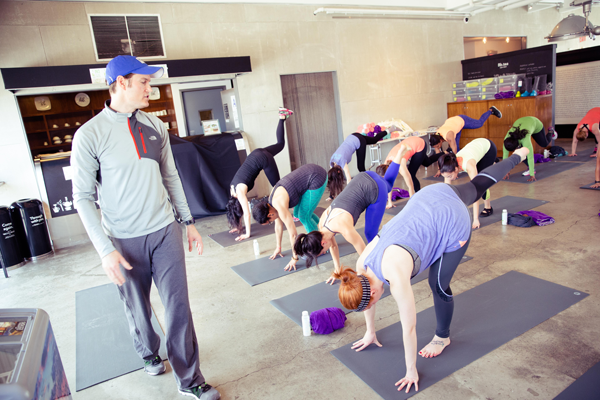 Mixing in different workout routines into your fitness plan is so important to keep from getting bored. Yoga is one way to not only help release tension in my muscles, I do a lot of weight based training, but bring in something different to my routine. I actually had been slacking from my little Yoga routine, so this private session was really what I needed to get myself into it again; as I could feel how tight my muscles were. The trainer from
Priv
was easy going and a smooth talker. I always enjoy someone who has a steady voice for Yoga, it's just more soothing. I love that
Priv
is a one stop destination for all your beauty and wellness needs anywhere, anytime. I think this app is perfect for a girls day/night as you can request a manicurist, a masseuse and a hairdresser. Or if your like me and my bestie and are a bit of a fitness fanatic then hiring a personal trainer for a bachelorette party.
It was probably my loud mouth that got our butts kicked during Joel Harper's sessions. Before starting he asked "On scale of 1 (being the easiest) to 10 (being the hardest), how hard do you want to work out?" So in my typical "I can take on anything" attitude I loudly boasted "10!" Errrr...sorry everyone for that. It was mainly a leg and butt workout, and HOLY CRAP my legs were not ready for that. It was intense, but I'm glad that I stuck through it, even though my legs didn't want to.
Not only did we get a private session but some amazing fitness swag thanks to
NamaSTAY Towel
,
Lysse Activewear
, and
Onzie
. Can I just say that the
NamaSTAY Towel
is genius, it's basically like a fitted sheet that's a towel for your Yoga mat!
I'm so appreciative for Janine Just Inc and TechStyle for having me at their Fashion Week Lounge and for giving me the opportunity to sweat it out with them.