On a warm Thursday night I made my way from Brooklyn to Little Italy for the Wildfox Fall 2015 presentation. Little Italy is the last place I would expect any type of fashion event to happen, outside of a dinner. Once inside the rather large Italian restaurant,
Il Cortile,
it came apparent why this was taken place in Little Italy. Wildfox's Fall 2015 collection is named La Dolce Vita (roughly translated to "the sweet life" or "the good life"), which is inspired by the idea of escaping winter to take a vacation along Italy's Amalfi coast. Wildfox transformed the back room of the restaurant into a Little Italy of their own, with models dressed in Italian themed tops sitting at restaurant tables while the female group Tre Bella sang classic Italian songs. In Wildfox style there were plenty of fun and cheeky tops; "Kiss Me I'm Italian," "Italians Do It Better," "Talk Italian to Me"...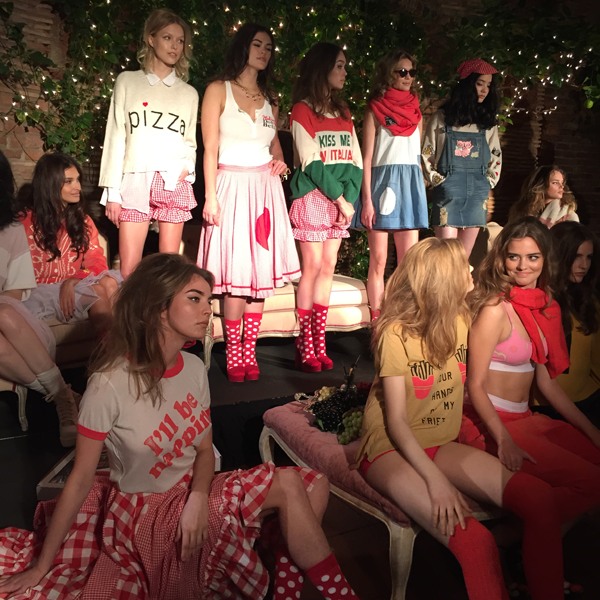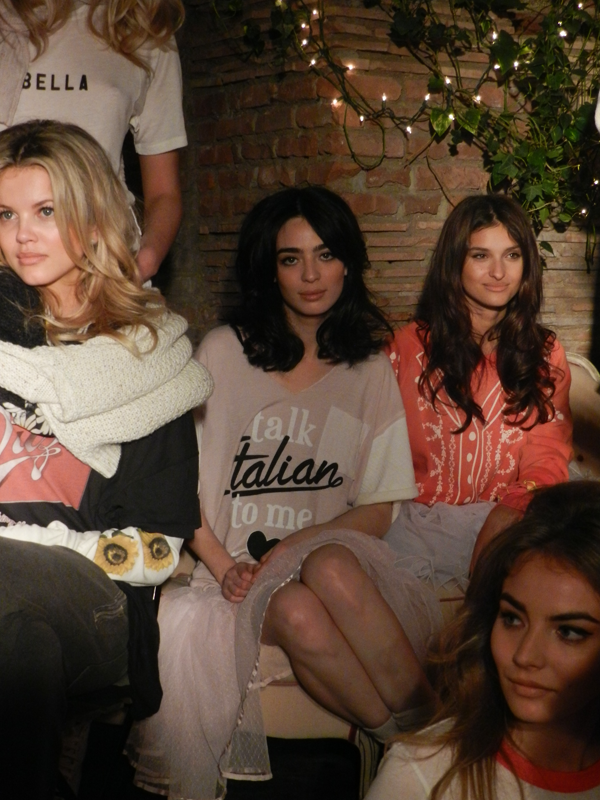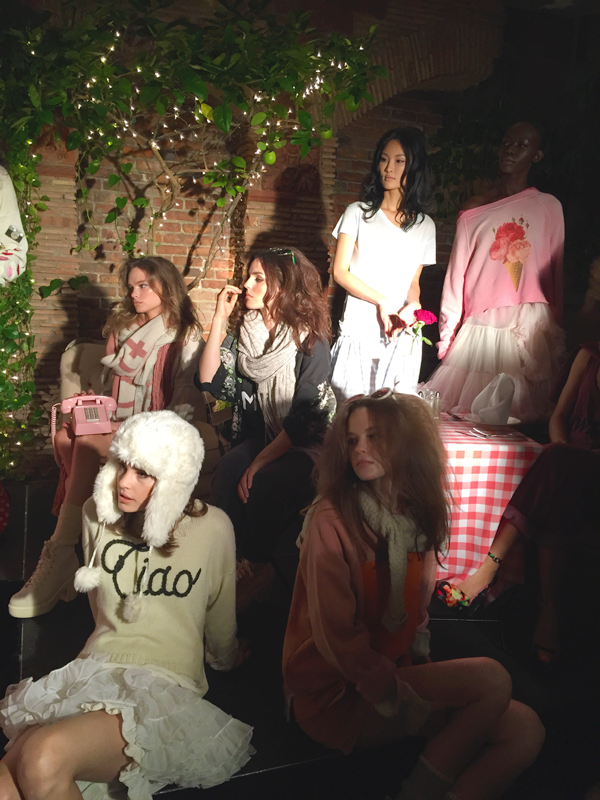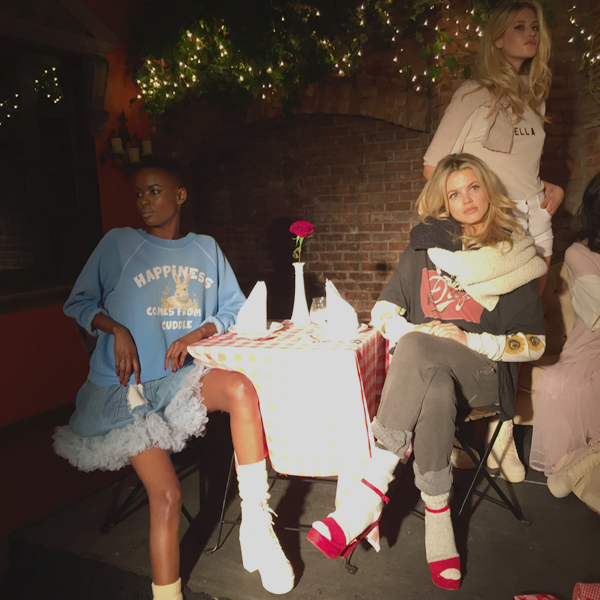 all photos taken by me. see more photos here.
I adore Wildfox Couture. It's just a fun brand that knows how to be cheeky in a classy way. There were a couple of tops I will be pricing once they release like the "I'll be napping" and "Pizza" sweater. I love the overall playfulness of the collection. It has a young feeling to it, some pieces paired together might be to young for a woman like me in her late 20s, like I love the bloomer shorts but paired with the pizza sweater it screams YOUTH. So switching out the Pizza sweater for a oversized knit sweater would work best for me, as I just love those gingham shorts.

What do you think of this collection?