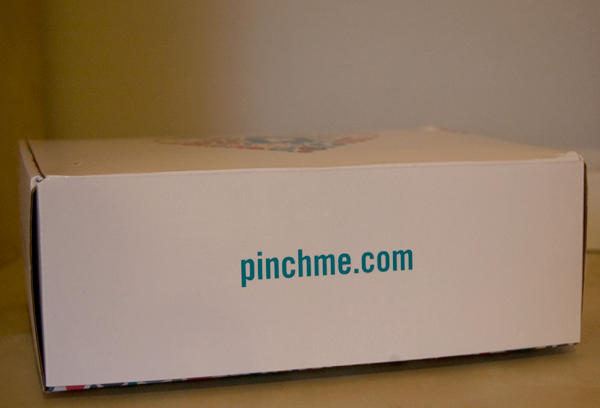 There are so many different monthly subscription boxes out there; Birchbox, NatureBox, etc.
PINCHme
is different from these monthly subscription boxes as there is no monthly fee. Yes, it's free! They are offering your favorite drugs store products for you to test out for free in return for feedback on the products. Simply sign up on the
PINCHme website
, answer a few questions, and start picking your samples. I received a PINCHme box to review and it was FULL to the brim of products; Sinful Colors nail polish, Revlon nail filer, Maybelline lipgloss, Babble water bottle, Clean & Clear, etc. Here are a few of my favorite and not so favorites from a few of the products from the PINCHme box!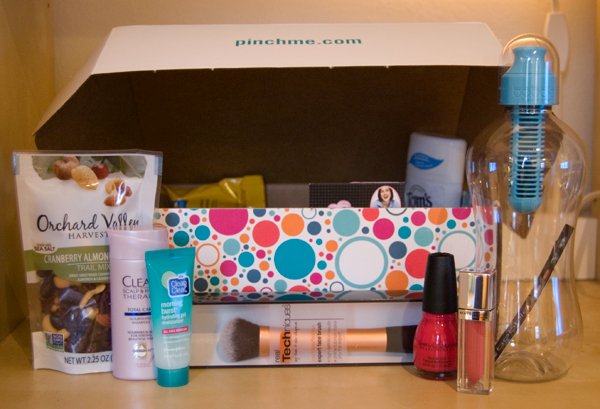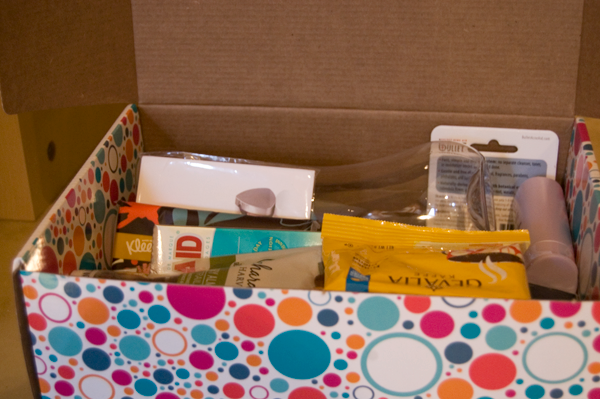 Maybelline Color Elixir in Captivating Carnation.
Maybelline is one of my favorite drugstore beauty products. They were the first brand that I used when I started to play with make-up and sttill to this day they are a brand that I go to for my lipstick fix. This is a glossy lipstick with a sticky finish. It has a pinkish touch to it, perfect for those Spring days that you want a touch of color on your lips. I love using this color over a nude matte lipstick to give it a gloss finish and a bit of pink to my lips.
Babble water bottle.
I love the shape of this bottle. It's perfect for gripping and throwing in your bag. I thought this bottle would be good for a new sports bottle but I was wrong...it takes a bit of sucking to get water out of the bottle. Not so great when you are out of breathe from a rough workout. I do like this bottle for an on the go water bottle. New York in the summer you need a water bottle on you, especially on the hot subway station platforms.
Clean & Clear Morning Burst Moisturizer.
I typically stay away from Clean & Clear products as they dry my face out, but I thought I would give this a try since I was traveling to Austin and couldn't bring my usual face products. Though this product is to be used in the morning to moisturizer your face I felt like it dried out my face even more. This product is a miss for me.
Band-Aid Advance Healing Blister
. These are a major MUST HAVE for any woman who wears heels, anyone who exercises or just on their feet all day. I have used these during Fashion Week after spending hours in heels and were a total feet saver. When I saw these in my PINCHme box I couldn't have been more excited. Seriously, sometimes its the small things in life.
Real Techniques Expert Face Brush.
Ever since receiving this brush, it has been my face brush. I ditched my old one for this one real quick. It's perfect for foundation (both liquid and powder) and for cream blushes. I really like using this brush for my liquid foundation and cream blush as it doesn't soak up these products, it's firm enough to grip the product but soft enough for your skin.
Sinful Colors in Folly.
Sinful Colors is my favorite lower end drugstore nail polishes. If you look at my nail polish collection its made-up of Essie, MAC, and Sinful Colors. It's affordable (which is perfect for nail polish lovers like me) and the colors last, they don't chip within hours of applying. Sinful Colors in Folly is a vibrant pink color that is perfect for Spring/Summer. It will be a color that I will continually wear this season.
Tom's Deodorant in Wild Lavender.
TMI time...I'm a sweaty girl. I don't glisten, I sweat. End of story. Tom's is an all natural deodorant, no animal testing EVER, and no artificial fragrances. To be honest I was skeptical about this product, "all natural deodorant...will this actually work?" Surprisingly, yes. As a sweaty girl it fights off odors and it smells so good. I also had razor bumps under my arms and since I switched deodorants I actually no longer have red bumps under my arm.
Would you give the PINCHme box a try?