Blazer: LOFT | Shirt: Forever21 | Jeans: H&M | Shoes: TiBi (sample sale) | Bag: Coach | Sunglasses: Lacoste
Move over denim jackets and plaid shirts, there is a new waist tie in town. Blazers are conventionally worn swung over the shoulders for a business look. J.Crew (see the look
here
) took out the business out of this look and gave it as causal new cool look by presenting us the blazer tied around the waist. Of course tying a blazer around your waist wouldn't work with business pants but more with white denim jeans. This look works best for casual Fridays in the office. Especially, as the weather gets warmer and the temperature in the office get colder.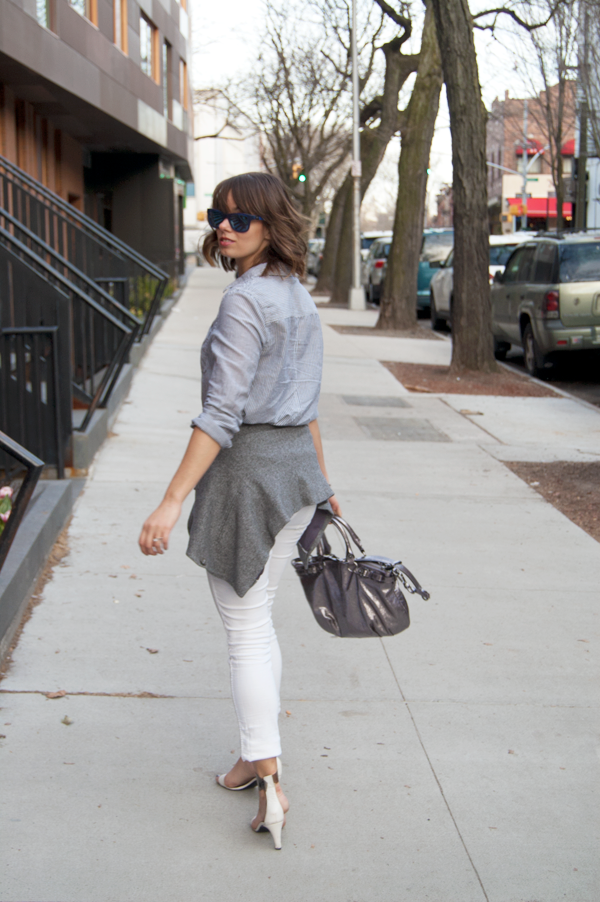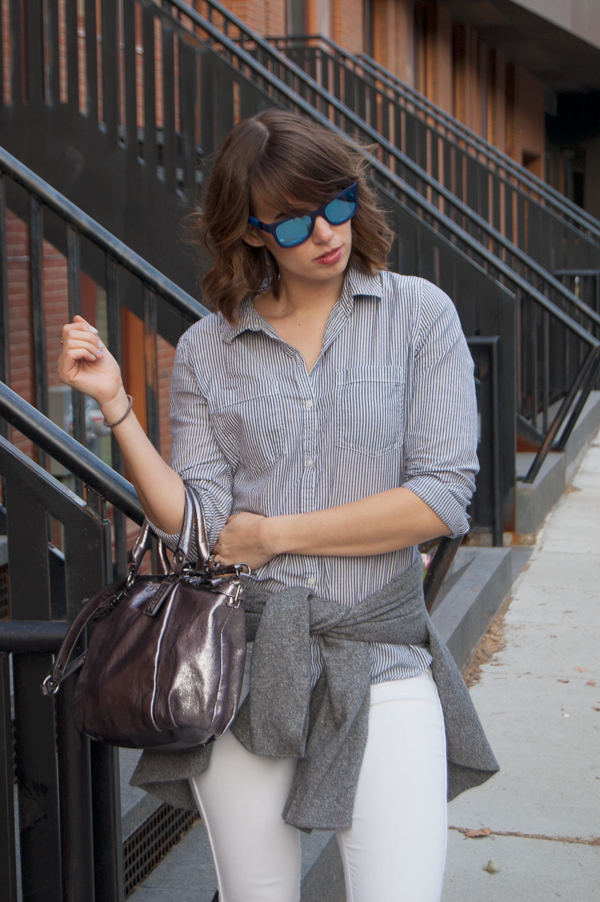 pictures taken by Brian Cavanaugh
To pull this look off keep things light and airy; casual button down top (like a cotton or linen shirt), white denim, and strappy heels to dress it up just a bit. The best type of blazer to tie around your waist is a light cotton and polyester blended blazer, these are typically made specially for the Spring/Summer weather. As I said before, this bring I'm all about the laid back chic looks and this look has that written all over it, even better that it's work appropriate too.
Would you wear this look?