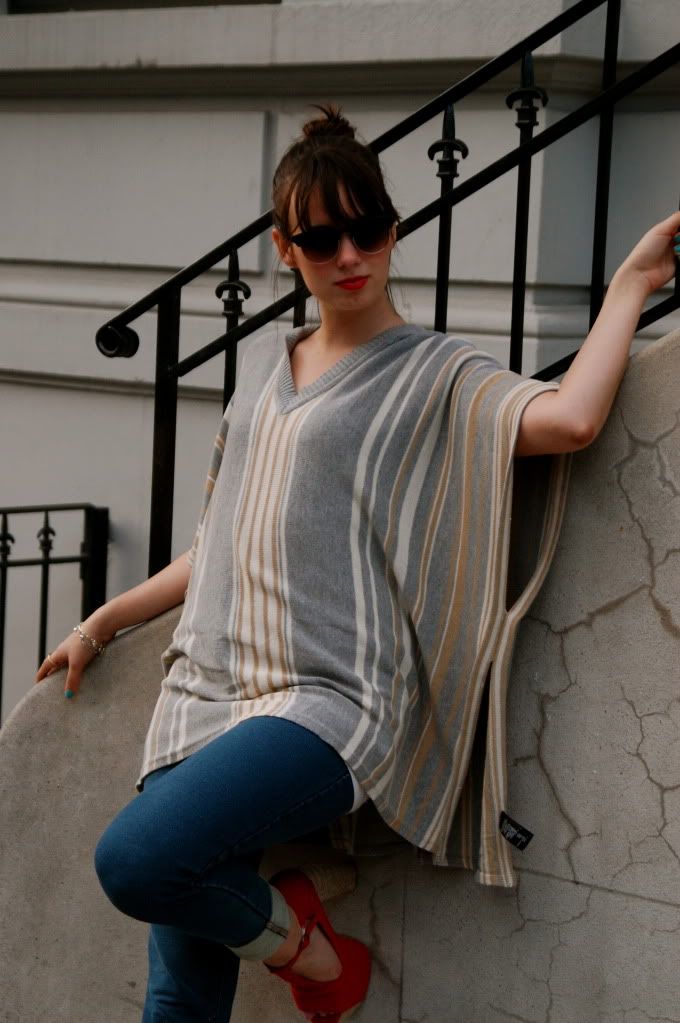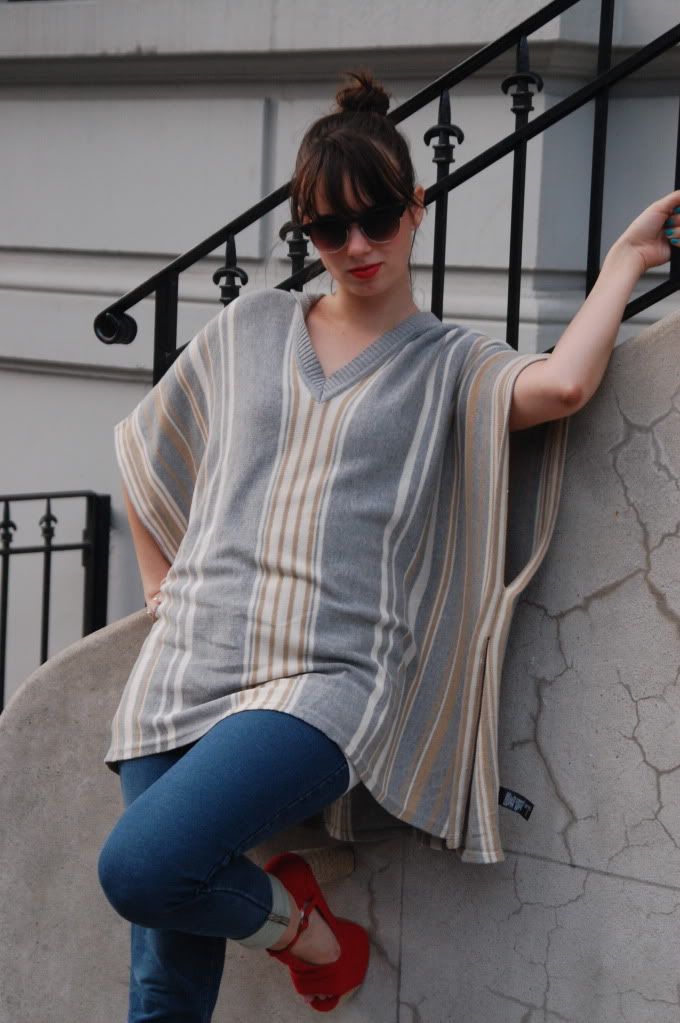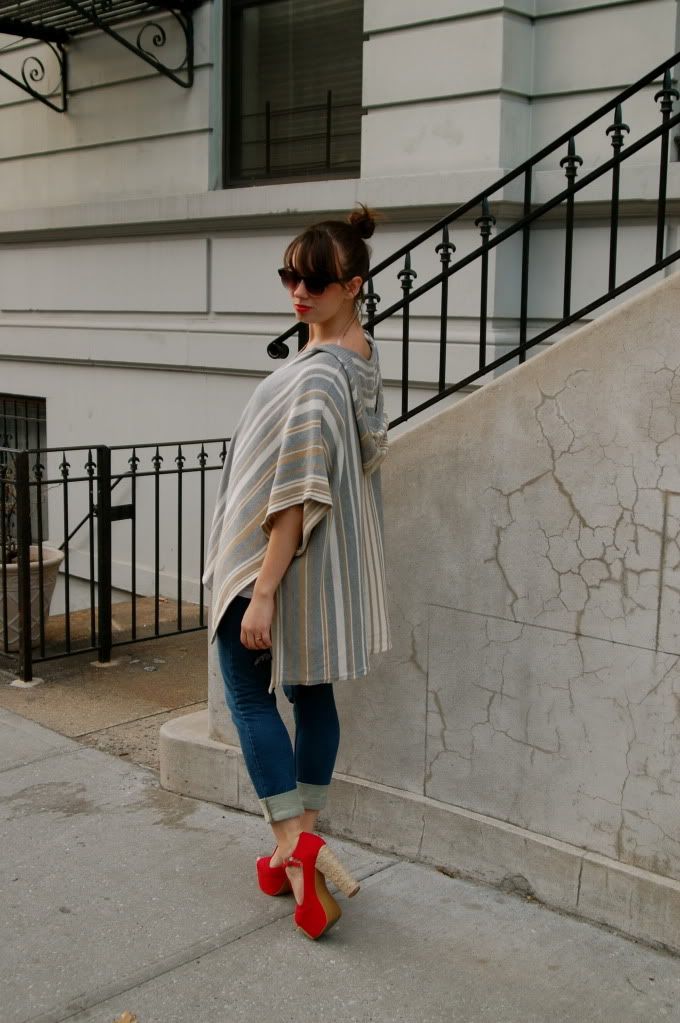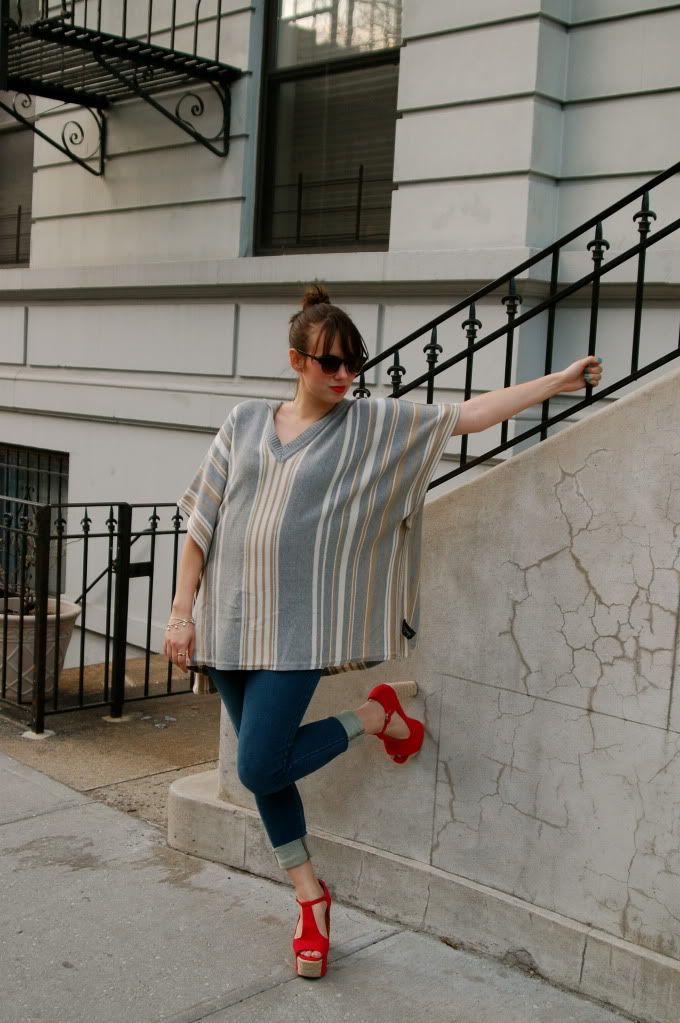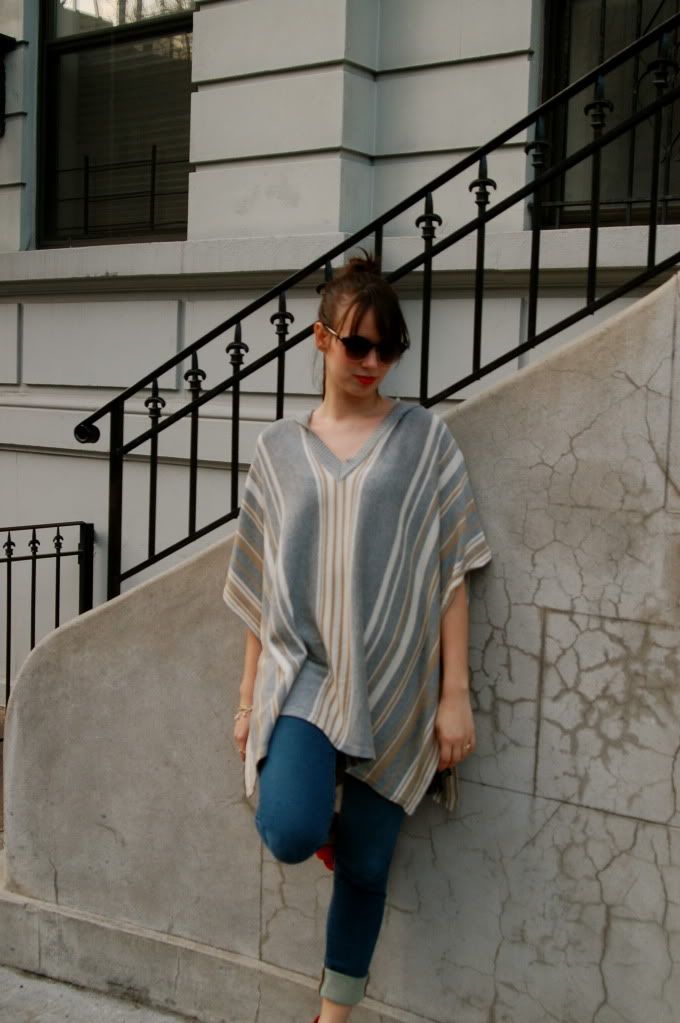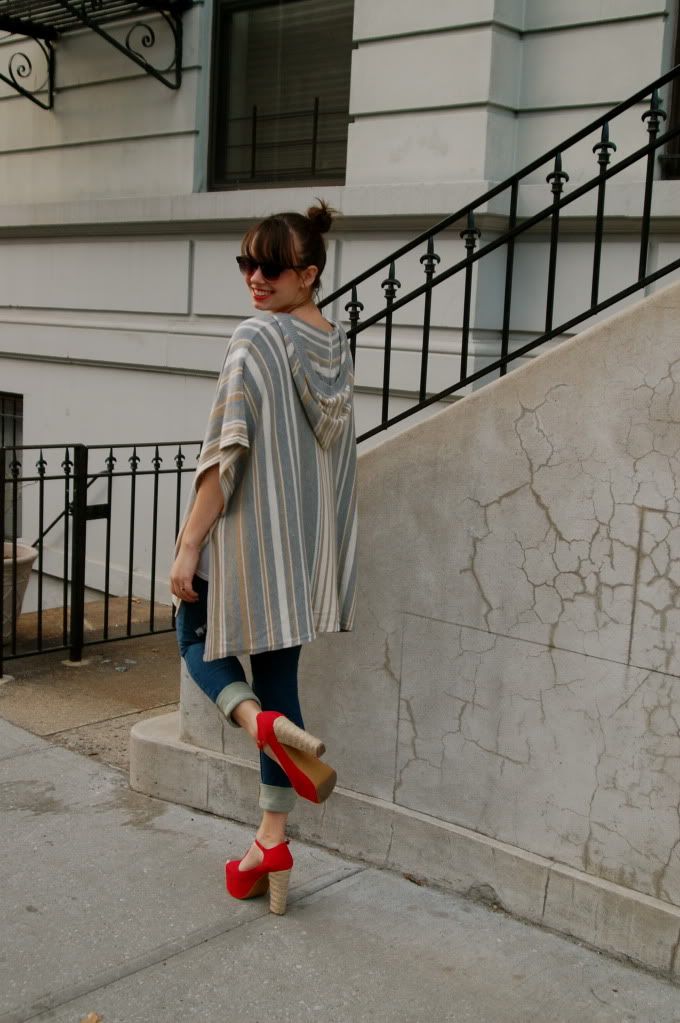 Poncho: Forever21
Jeans: Aeropastle
Sunglasses: H&M
Shoes: Jeffrey Campbell Foxy Espadrilles

Since it's staying light out later this gives me and the bf an opportunity to go take pictures outside for once! Tonight we used his camera that I had bought him for Christmas three years ago. His obviously takes better photos then my point and shoot. We'll def. be taken advantage of the late light and his camera for sure. Anyway, it was 70 degrees today! Yes, 70! What a tease! But I've been waiting to wear this poncho and these Jeffrey Campbell's. I bought the poncho a couple of months back at Forever21 when it was on sale. So lucky! I also have the best mom in the world since she bought be these awesome JC's for Vday. That's how much she loves me. I must say I love hearing woman talk about my shoes. When I was in Starbucks today waiting for my drink I heard these two women behind me talking about my shoes and how they would never be able to wear them. They are intimidating but they just don't understand the power of JCs. I also love a woman who loves and understands heels. One of the woman in my office stopped me before I left to ask me where I got my shoes from because she was watching me walk in them and that they look comfortable, she's looking for a good high heel to wear to her bday party. Of course I strongly suggested JC. Love spreading the word around.
I can't be more happy that it's the weekend. To bad we are going back down to the 50s even though that's MUCH better then the 30s. Don't have any big plans this weekend besides going to get my taxes done and stopping at Topshop to see if I can find the bathing suit I found online.
Do you guys have any fun plans?