Ivy Higa of Ivy H. made her fourth showing at New York Fashion on Tuesday February 8th . Not only was her Fall 2011 Ready-to-Wear Collection unique but so was the presentation. Instead of a traditional fashion show her work was presented as a gallery and instead of mannequins models were wearing the clothing. This gave viewers a chance to interact with the models and clothing. This was a great chance to view the clothing more closely and notice each detail. When asked why she did this set up instead of a show her answer was because since fashion is fun she wanted to make the event a fun atmosphere. Which it was.
Like the presentation the collection itself was unique. This fall collection is not shy of color. Bold blues, crisp whites, and yellows are seen through out. Her pieces might seem feminine at first glance but with elements of surprises, like the cut out backs, it adds just the right amount of edginess. Also, there are smaller design details, like the flip side of the ruffles on the black dresses had a turquoise color and the lining of some of the jackets had vibrant colors, which make the pieces stand out and pop.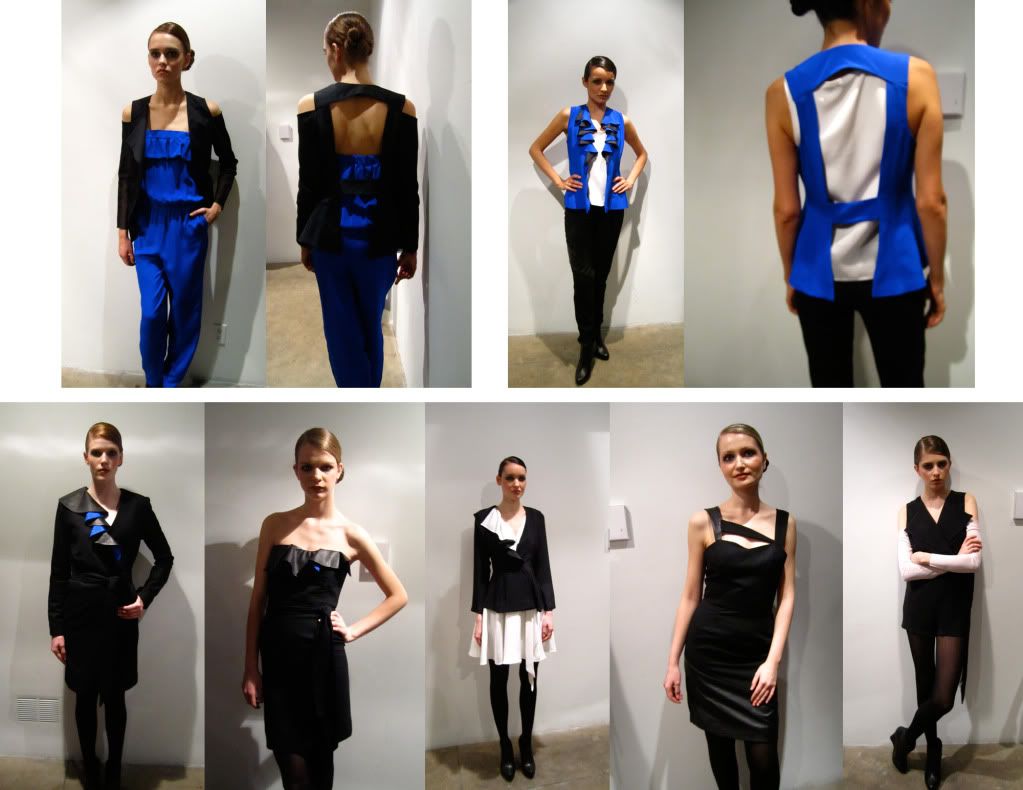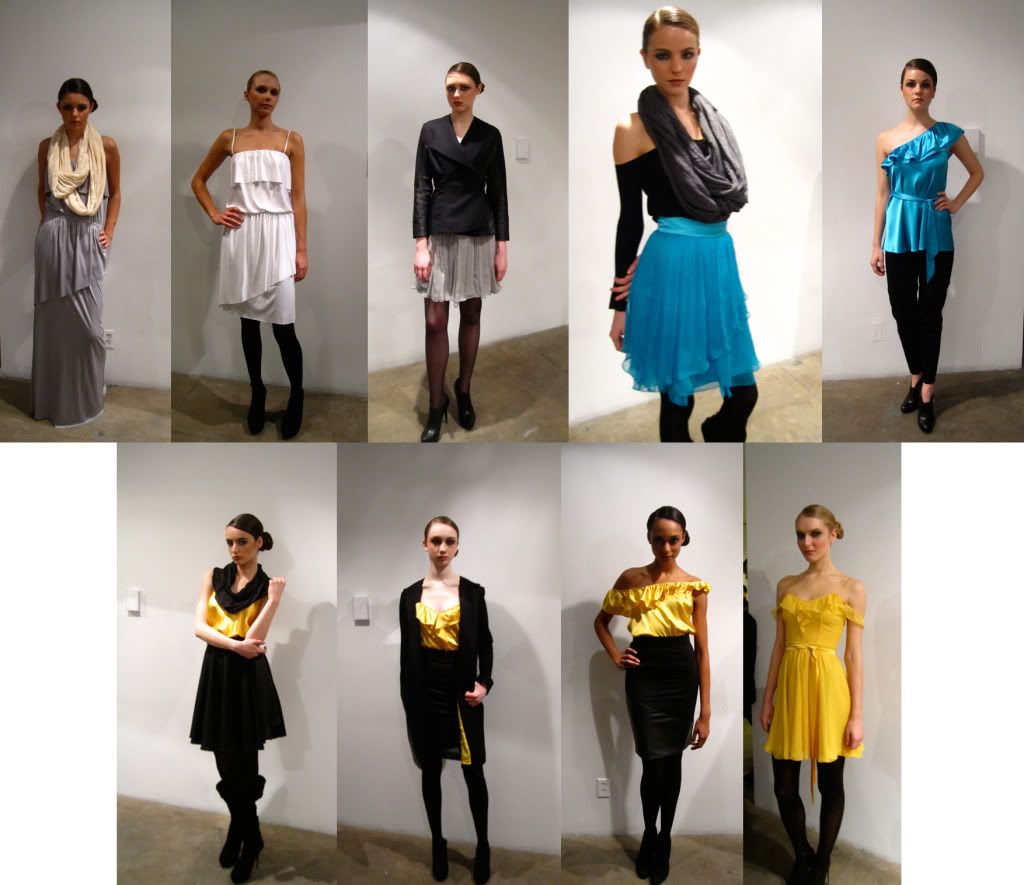 Each of these pieces can easily take you from day to night by mixing elegant pieces with cut out jackets and vest. This collection also has everything a woman needs in her closet: black dress, flowy skirts, bold colors, edgy pieces, elegant dresses, tailored blazers, and crisp whites. Since this collection features the essentials, they can be worn for different occasions like a pencil skirt for the office, a sexy black dress for a night out on the town, and a maxi dress for a casual day out.
Ivy H. collection is made for woman who want to feel fierce and bold in their every day life. These fiery colors and details will keep woman looking cool and bold in the cold winter months. There is nothing but creativity and boldness in this collection. Ivy H will soon be a stable in woman's closets every where.
Keep a look out for Ivy H collection! Learn more about her and her company at
ivyh.net
.