Coat: c/o Lulu's (old but like this one on sale now) | Sweater: Splendid c/o Piperlime | Turtleneck: H&M | Pants: H&M | Boots: Zara (on sale now!) | Bag: Marc by Marc Jacobs | Hat: Urban Outfitters
There was a time when white was only to be worn between Memorial Day and Labor Day...and if you wore it after that it was consider taboo. Well some rules were meant to be broken, right? Winter whites are buzzing through the blogsphere this season. Which is no wonder why because. winter whites are beautiful when the backdrop is covered in white puffy snow...just beware of white pants in such a mess. When doing whites in the winter be mindful of the conditions outside. White pants are particularly best worn on dry days with no snow or slush on the grown. If you want to keep a light palette trade in your white pants for light grays and do a white sweater. White jackets for me are the pretty much play by same rules that white pants do, best worn on cold dry days.
How I Wore the Look: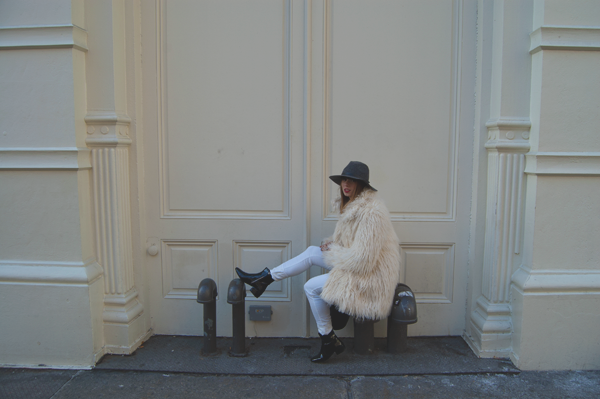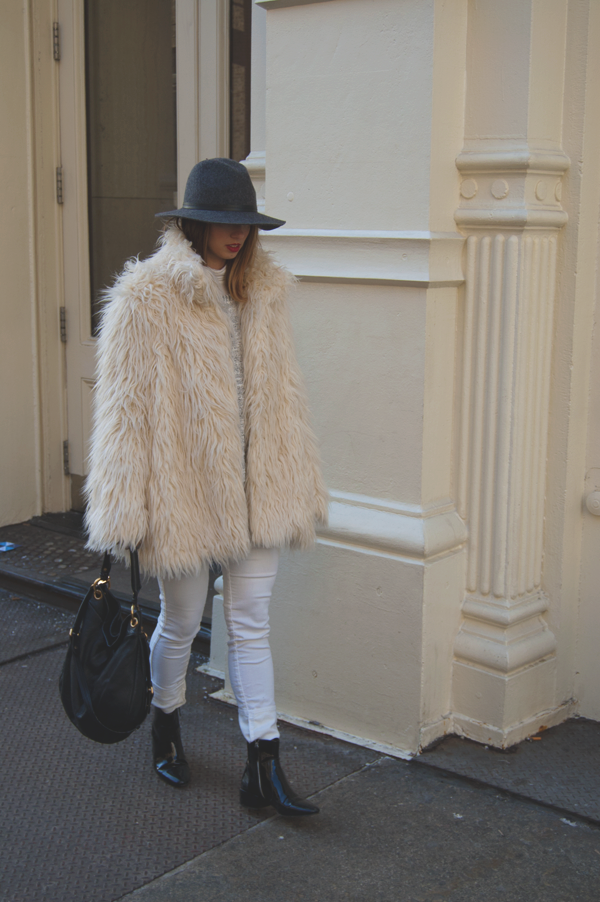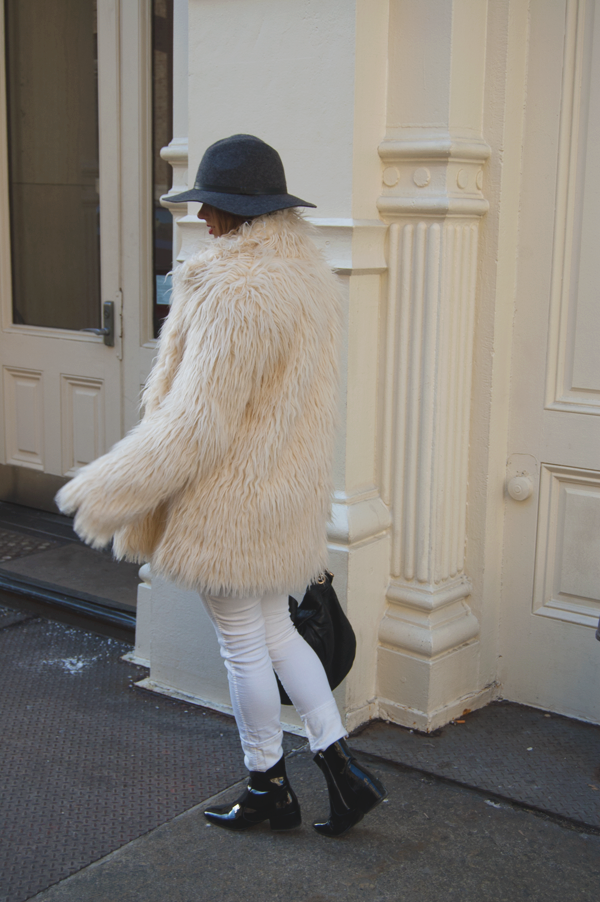 I love mixing in light shades of greys into white looks. It makes the outfits pop more then having a full white washed look. If you want to keep an all white look I would mix in creams and off whites. As for shoes...lets be honest white boots in the winter + NYC streets = disaster. Keeping to the basic black boot is best, as black and white is always chic. If you're going from car to curb then why not do a white boot!
Are you a winter white fan?