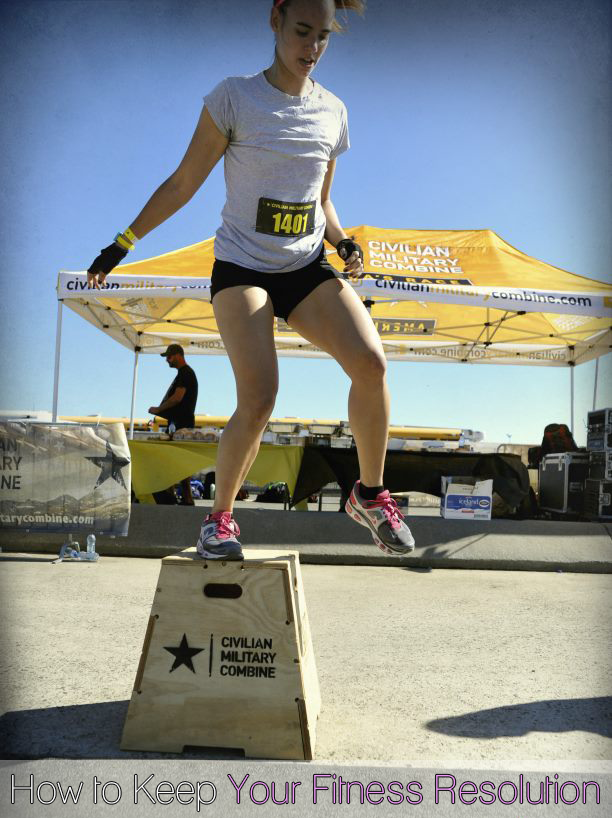 My husband (at the time boyfriend) and I joined our local gym back in 2011. It was right after the New Year and our resolution was to get into shape...4 years later we are not only still members of our gym but part of their community. I remember when I first enrolled the person at the front desk was like "Just don't become one of those people that come for a few months and stop going." I made damn sure I wasn't, plus I had already paid for a full year anyway! Keeping a fitness resolution is pure dedication but it doesn't have to be a drag. After keeping up a fitness routine for a few years now I have learned some ways on how to stay active. Here are some ideas for you to keep in mind as you start on your fitness resolution.
1. Pick a gym that is local, fits your schedule and needs. You want to be able to hit the gym whenever you want or when you know you'll have the most time. If you know weekends are totally not do able but after work hours or lunch time fits in best then pick one closer to your job. If you want to be able to hit it whenever then pick one that is close to where you live, whether that's walking distance or a 5 minute drive. The easier it is to get to the less of an excuse you have. Before signing up check it out. If they offer a free pass take the offer and try it out. You don't want to be stuck in a place you don't like or doesn't offer what you want. If you want a variety of classes check out their class schedule, if you want to do more weight lifting make sure they have a big weight area, etc..
2. Pay for a year membership. If you hate wasting money then this should be a fire under your butt to get to the gym. Every time I didn't want to go I reminded myself that I paid for it so I should use it. This was enough motivation for me, especially in my first year. Don't sign a contract for more then a year. You don't want to sign a three year contract and have something come up and not be able to get out of your contract. If you can't afford to put a payment down for a year membership do a monthly but have them take it out of your credit card or bank so that you would be forced to actually cancel it rather then just stop showing up.
3. Take classes. I know classes can be scary and intimating. I remember my first jump rope class, I was so nervous but I forced myself to go and I'm glad I did. The trainer at the time was CRAZY and had us doing workouts I have never even seen before, I had never been sorer in my life...but it felt amazing. I'm glad I forced myself to try it out, it allowed me to feel confident enough to try a number of other classes, some stuck (kettlebells) and some didn't (spinning) but at least I went for it. This will help open you up to different experiences and exercises. This can also help shape your routine and help break up what can be mundane about the gym.

4. Buy good workout clothes...and ones that make you excited to put it on. Good pair of sneakers is super important! Go to a local running store or a sporting good store that can help you find the sneakers you need for your workouts. Try them out in-store. If they have a treadmill make sure to get on it and run for a bit to test them out. If you have the wrong sneaker you will continually hate working out as you will feel uncomfortable while doing so. Also make sure you are buying the right sneaker for the right workout, example if you are doing a bootcamp/weight training style workouts you want a sneaker that is light weight and allows your ankles to move. Same goes for workout clothes. Wear clothes that you feel most comfortable in while working out. There are so many companies out there now doing workout apparel, find ones that make you excited, confident and comfortable.

Remember gym's come in all different sizes and shapes. You don't need a traditional box gym to get in shape (you don't need a gym at if you are truly dedicated to getting into shape). As long as you find something that not only gets you moving but that you truly enjoy thats all that matters.