I've been covering New York Fashion Week for 8 seasons now. After every fashion week I feel the same, blessed but simply exhausted: late nights, early mornings, writing and photo editing whenever I have down time. My life always feels like it's on hold for a week, even when juggling a full time job. Just cause Fashion Week is over it doesn't mean its O-V-E-R. There's still more writing and photo editing to be done, while mixing in my usual blog post. To switch gears from Fashion Week to real life I have to take some me time or...we time in between it all.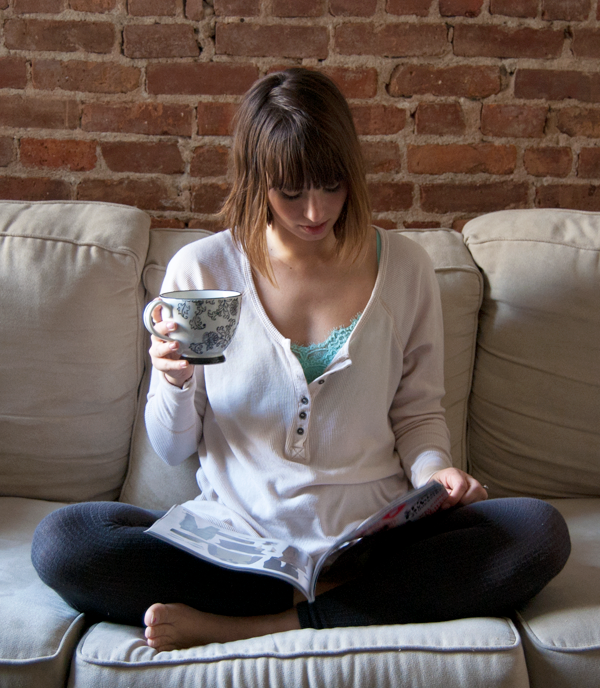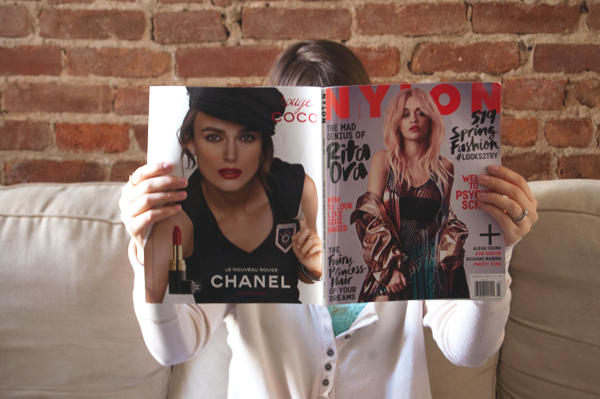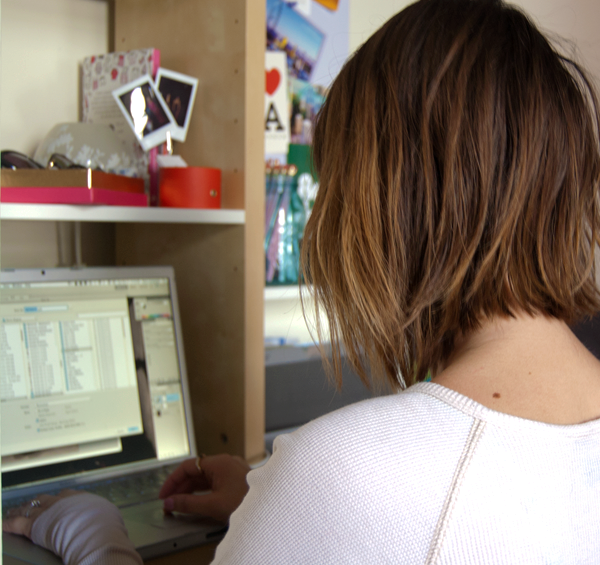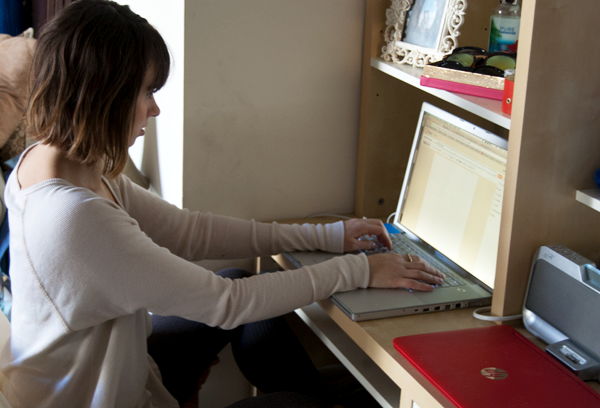 Shirt: Urban Outfitters | Bralette: c/o Aerie | Leggings: Urban Outfitters
Sunday Morning starts with a cup of coffee, magazines and even some kitten snuggles. This helps me recharge my batteries and find some inspiration. Plus, its nice to actually sit down to enjoy a cup of coffee instead drinking it on the go. By noon I'm ready to start my day. I move myself from the couch to a few inches away to my desk where my computer sits. I start my photo editing process and write-ups in comfortably in my PJs. Photo edits comes first as it helps remind me of the shows prior, it's hard to keep track of everything you saw in one week. In between I'm chowing down on lunch and doing loads of laundry. I try to shut down my computer after dinner to relax and spend time with the husband, even if that means enjoying some wine while watching a movie or just catching up on some DVR shows.
It's good to re-charge those batteries weather you're a blogger or not. I know for myself whenever I feel run down or stressed I'll find a lack of inspiration or even motivation for much of anything.
How do you wind down after a busy week?