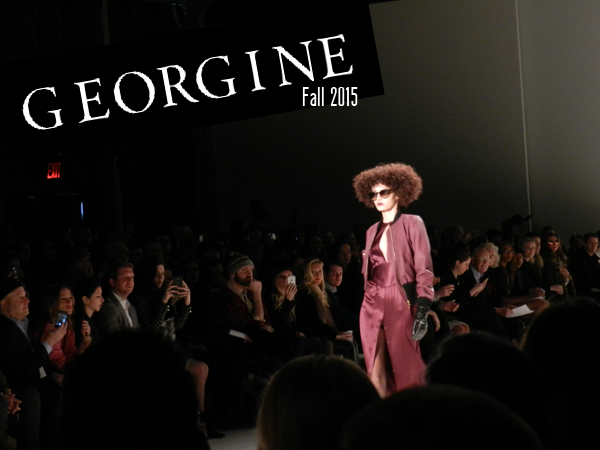 all photos taken by me. see more here.
Georgine Ratelband might only be 25 years old, but her designs and talent are well beyond her years. When Georgine first showed at NYFW for Fall '14 (seen
here
) she showed us her craftsmanship with fur, for Fall '15 she does it again...except with lots of colors. This season Georgine found inspiration from Weimar Cabaret in 1920s and 1930s Berlin. She mixed in the romance of 1960 British fashion from designers like Ossie Clarke and Biba. This collection is full of luxurious fur, fancy cashmere and elegant embroidery.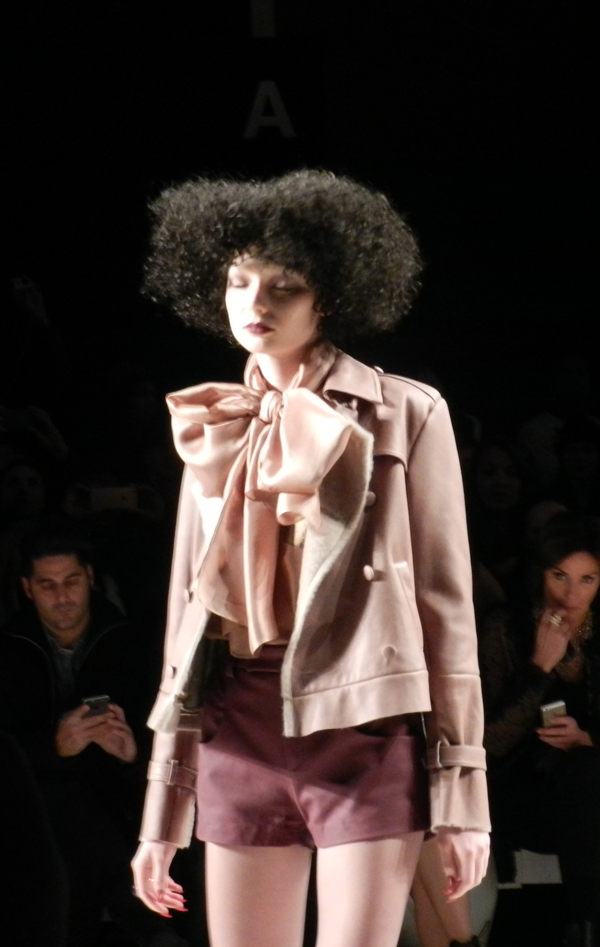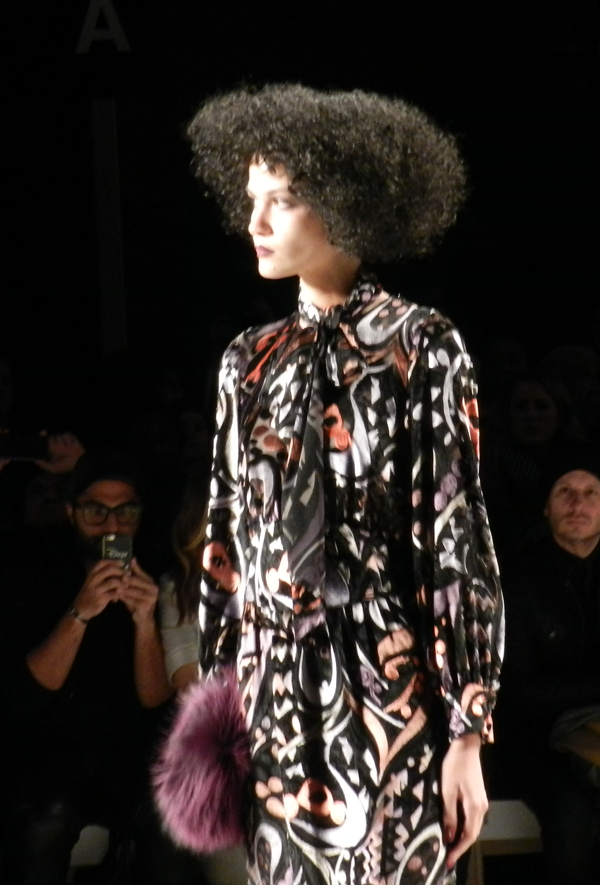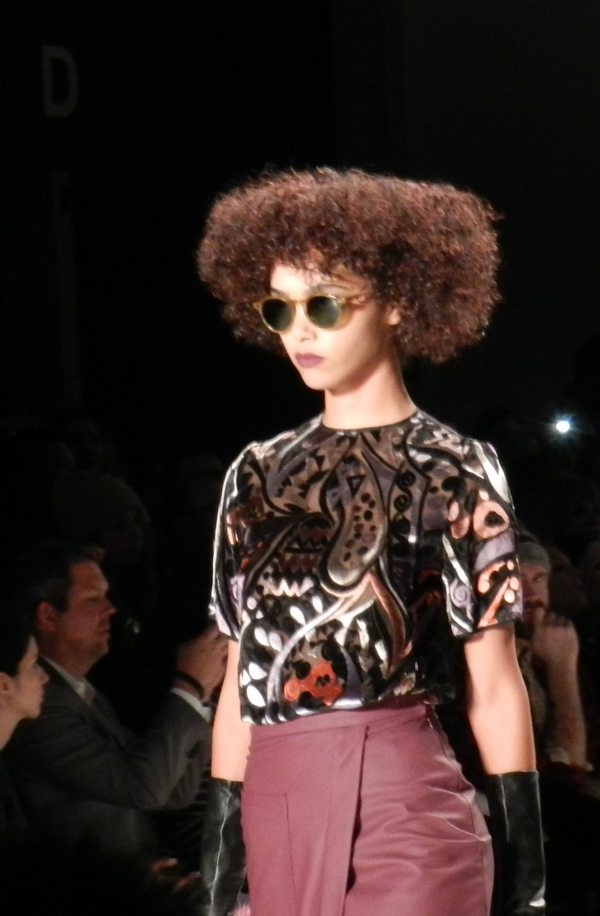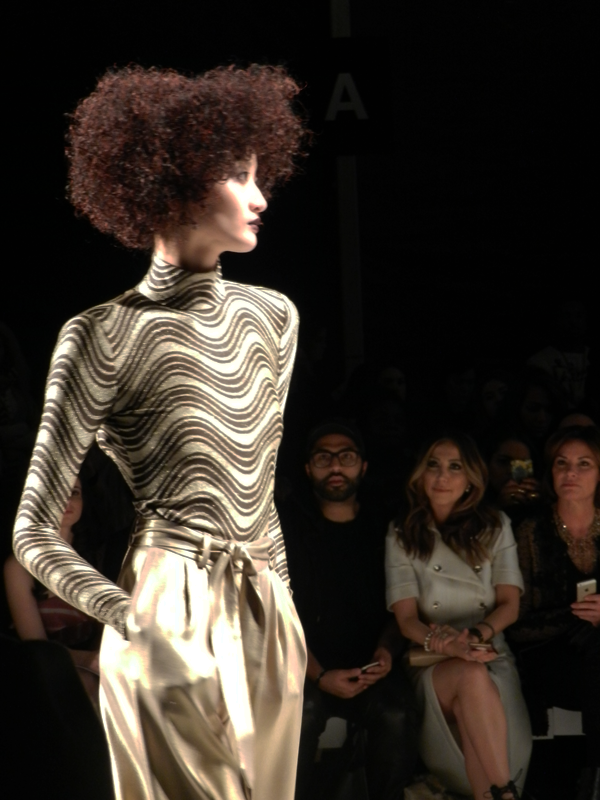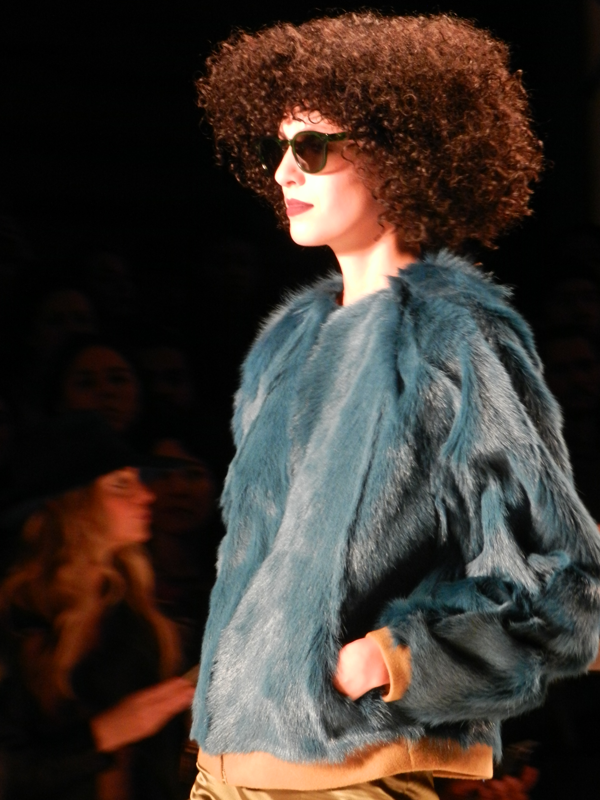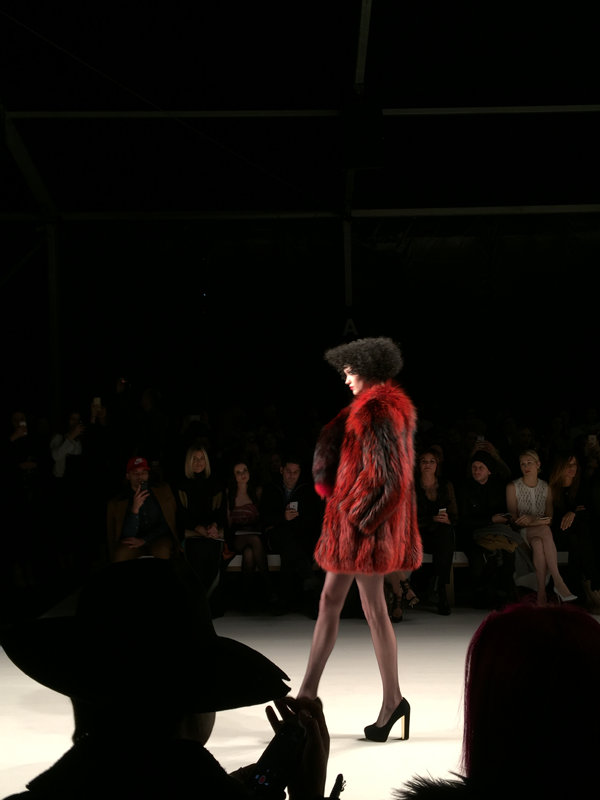 For the past three seasons we have gotten to know Georgine's woman, and she sure does have the taste for the finer things in life. Her woman has money to spend, but lots of class and sass. I love Georgine's rich sense of style. Georgine, to me, is the Marchesa of the ready-to-wear world. She knows how to make a woman feel luxurious outside of a gown. When Georgine's fur coats walked down the run way you couldn't help but salivate a bit and think "I need one of those." Seriously though, I need one of those. The tails on the coats add a bit of funk and sass to it without making it gimmicky. This collection was styled perfectly with throwback hair and modern style accessories from the sunglasses to the updated fur clutch (which I also need). Georgine is a force to be wreaking with. I have no doubt that lots of woman will be wearing her clothes for Fall '15. Now to start saving money for that fur.