all photos taken by me. view more photos here.
Mara Hoffman might have seemed a little more mellow with her usual tribal digital prints, but she sure didn't lose her boho chic aesthetic. For Fall 2015, Hoffman was inspired by Charles Freger's book
Wilder Mann
, where a "photographer traveled 18 European countries to capture men dressed in full animal skin" (
style.com
) and the movie
Star Wars.
Yes, you read that right
Star Wars
. In Hoffman style, she was able to connect her love for landscape with a fictional landscape of Luke Skywalker's planet, Tatooine. Her collection was full of whites, cremes, and camels which allowed her to make this connect to
Star Wars
.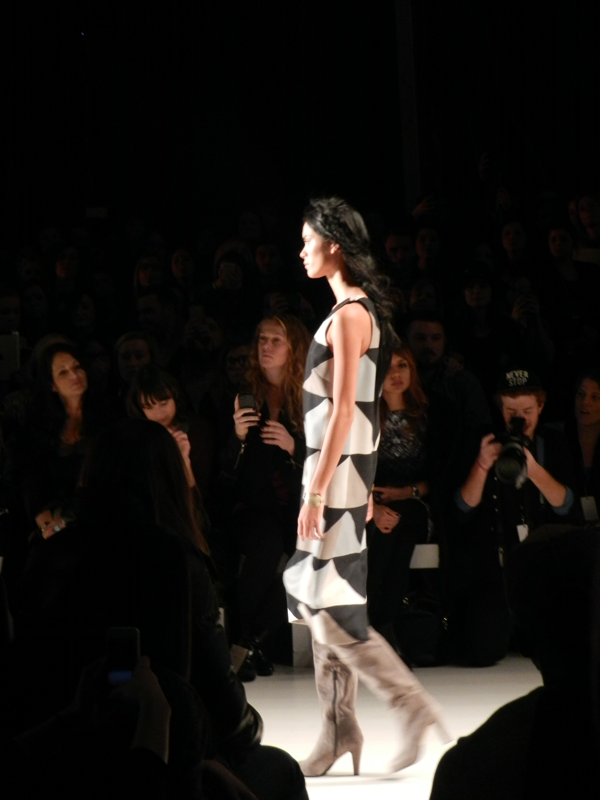 To no ones surprise Mara Hoffman is one of my favorite designers. I fully respect designers that have a certain aesthetic or artistic view who don't sway from their artistry no matter what the trends say. Hoffman knows how to take her boho aesthetic and make it into a ultra modern feminine look. I love that this season she took a step back from her vibrant tribal prints and made neutral toned boho wear with pops of prints. One of my favorite looks was the black, white, and orange print midi skirt with matching top. There was a blue jumper paired with a scarf wrapped over head that totally caught my eye. Not only did I feel like I could wear the jumper, but I enjoyed the overall styling of the look...which can be said for a lot of the looks. Of course, I love the big braids messily placed on the crown of their head.
What do you think of Mara Hoffman's Fall 2015 Collection?