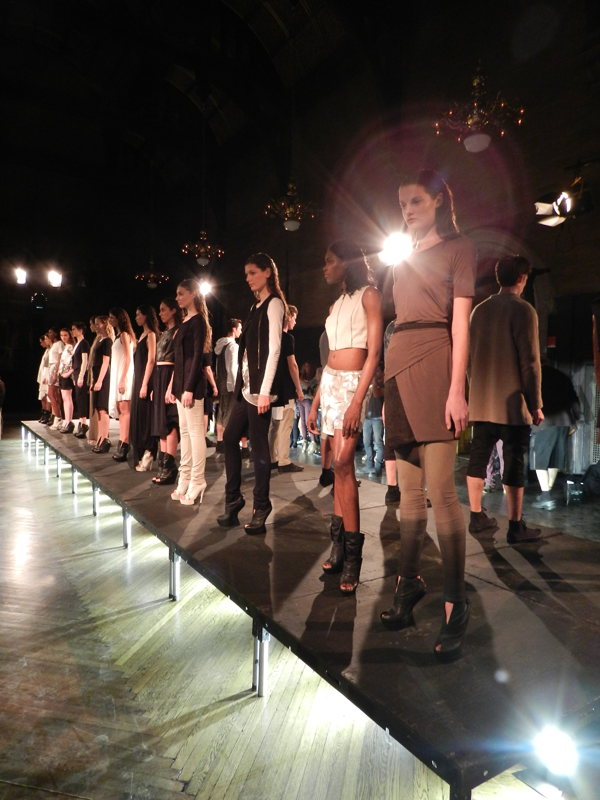 Withthe mixture of the real downtown look and the artsy music pumping out of the sound system walking into the
ODD Spring 2014
show reminded me of walking into an art gallery down on the lower Eastside. Plus, the dark dim space that looked like an old library also helped. I knew nothing of this line but at one glance at the menswear I knew I was in a underground club where I wouldn't be cool enough for. Honestly, a lot of the designs reminded me one of my favorite bloggers
Faiiint
- the ultra cool girl, who can rock the "dark fashion" like no ones business, and probably won't be caught dead wearing anything bright. Both the mens and women's wear lines were a bit darker then one would expect for a Spring line. But what kind of New Yorker would I be if I didn't love me some black and white looks.
MENSWEAR
I couldn't help but think of my fiance looking at this line and giving it some side glances. It may not personally be something I would fancy my boy wearing, but I would fancy to wear some of the menswear myself. I do appreciate the men who can rock these particular styles and who rock them well. These clothes are not as easy to wear as throwing on a button down and fitted pair of jeans.
WOMENSWEAR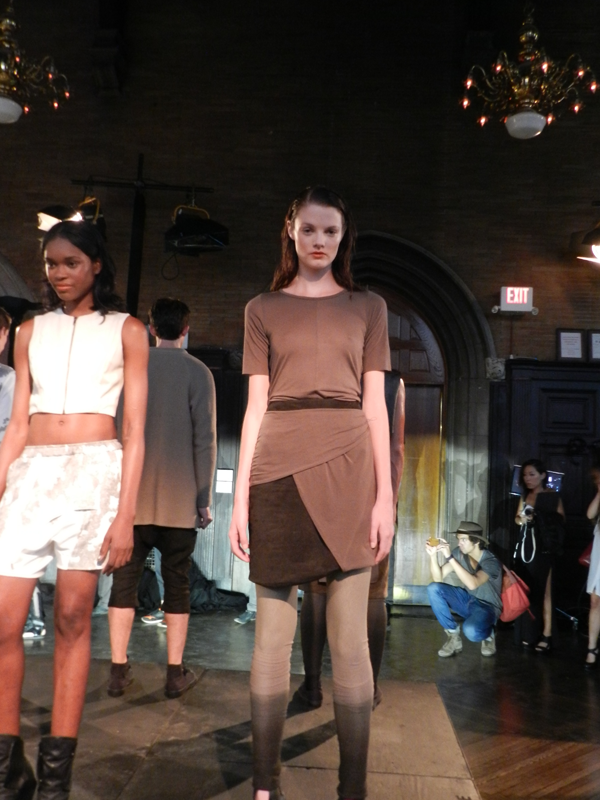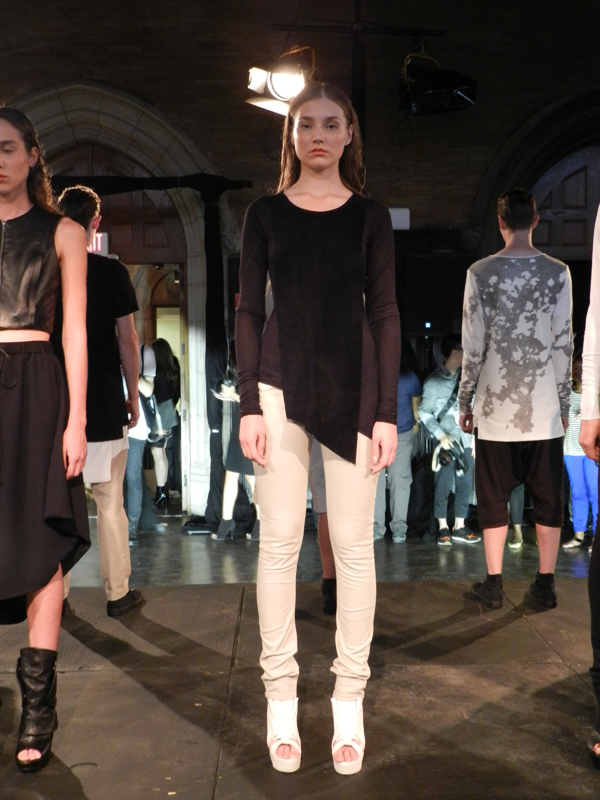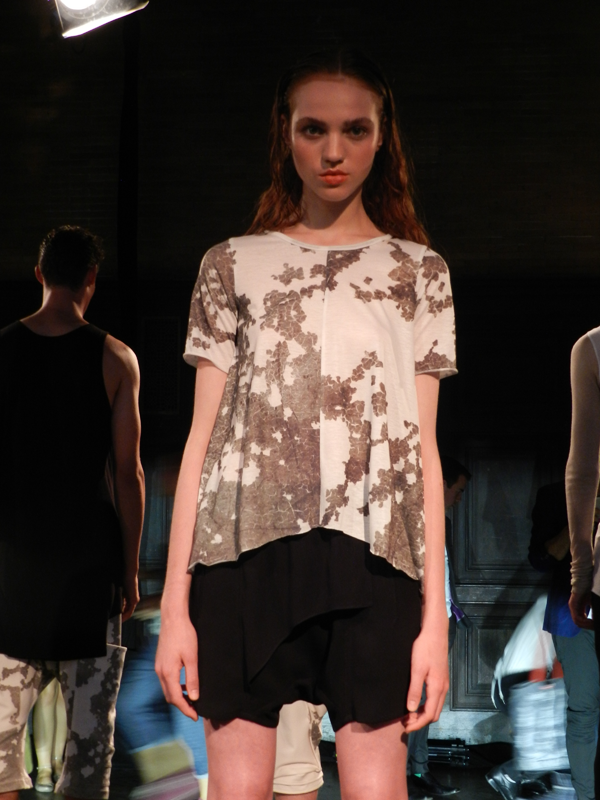 pictures taken by me. see more pictures here.
Where to begin. THE SHOES. The shoes, by
Cinzia Araia
(which you can buy at
ODD
), that they paired with the
ODD
line could not have been more perfect. Seriously, a match made in grungy heaven. The clothes are perfect for the girl who wants to look like she doesn't give a F but still look put together. Which is really most of us on those day, especially me on Sundays. These girls can be going to the grocery store and then later to a underground concert and never have to change.
I love that
ODD
is a store down in the lower Eastside and caters towards their underground market. They are a retail store that sells designers like Rochambeau, Parkchoonmoo, and Heidi Gardner, along with their own line
ODD
. I also love the consistency within this whole collection. Sometimes doing menswear and womanswear is difficult. They didn't faultier with who their consumer is. Also it helping having consistence trends within the collection like the marble print and asymmetrical hems.
What do you think of this collection?