During Fashion Week I had the pleasure of not only attending the
Skingraft Spring 2014
show but also going backstage and meeting the designer,
Johnny Cota
.
Cota
and his line are based in LA and both have that ultra cool rocker LA vibe. Think lots of leather and black. Even for his Spring 2014 collection, where he found some of his inspiration in Bali, it seemed rather dark.
Lately, I've seen a lot of lines that have this edge to them but something also falls short for me especially in the menswear lines (lot has to do with I'm such a traditional menswear lover). But
Cota
on the other hand is doing it right. A lot of his inspiration for Spring 2014 was in sportswear, not your typical baseball tees but the the body equipment like umpire shin and knee pads. The menswear line had pieces that I think a lot of LA, New Yorkers, and those guys everywhere who like a little edge would wear, like the blazer with leather arms, printed zip up hoodie, and there were even a few tees that any guy can pull off.
As for the womenswear. SWOON. I mean seriously. From the perfect tailoring to the shoes (yes, he does shoes too!) there was really nothing to love. He took his inspiration of sportswear to the womans wear line where it took it to a sexy place, padding on the knees, mesh overlays, and leather cut outs stitched up to look like baseball mits. It's truly important as designer to have an aesthetic but it's also fantastic to find a designer that you can mix and match your own personal style with. There is a lot of different pieces that can totally be worn for your style. I loved the leather top dresses with the sheer maxi bottoms. This is a type of dress that can be rocked our or bohoed with a flower crown.
photos courtesy of MAO
I need Cota's leather jacket, even if that means selling a kidney and a couple of eggs for one. While I was backstage I got to feel the leather, which was so soft and everything dreams are made of. I've been obsessed with finding a new leather jacket and when I felt this one I just became completely mesmerized by it.
The real first time I ever covered backstage was this season for a friend for Rebecca Minkoff. I had never been so stressed, so sweaty, and just totally overwhelmed. The feeling backstage at Skingraft was a world of difference. It was so calm and quiet. I know Minkoff is crazy well known while Skingraft is just getting kicked off. But I appreciate the less stress that was covering backstage. It was nice to easily move around, interview Cota, and actually get to see the clothes. Try to get anyones attention at Minkoff was a hassle. Anyway peep the backstage shots below!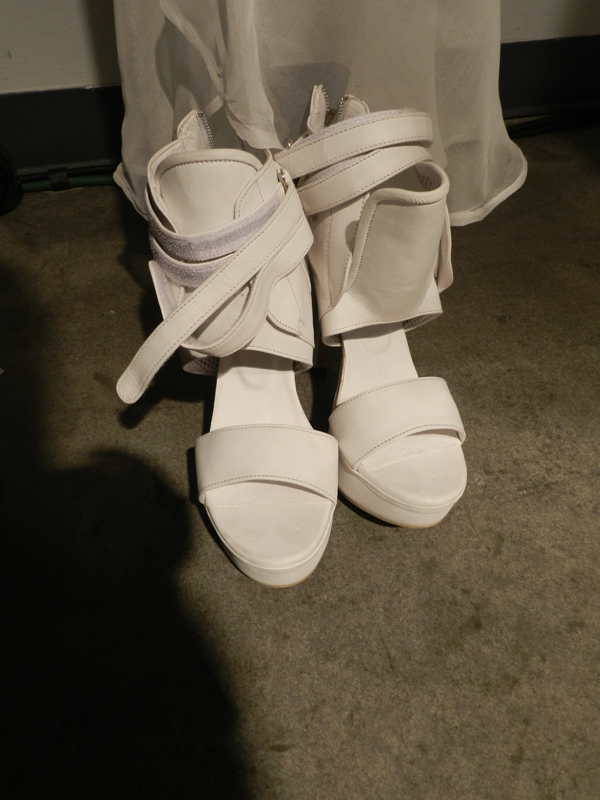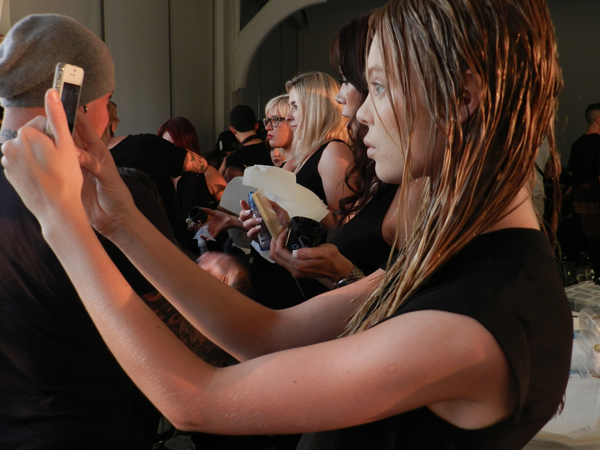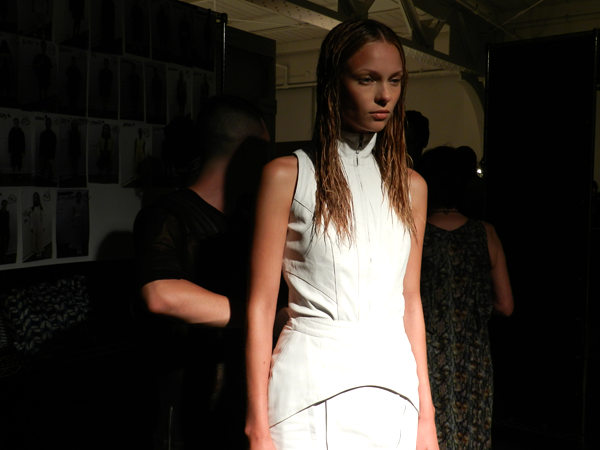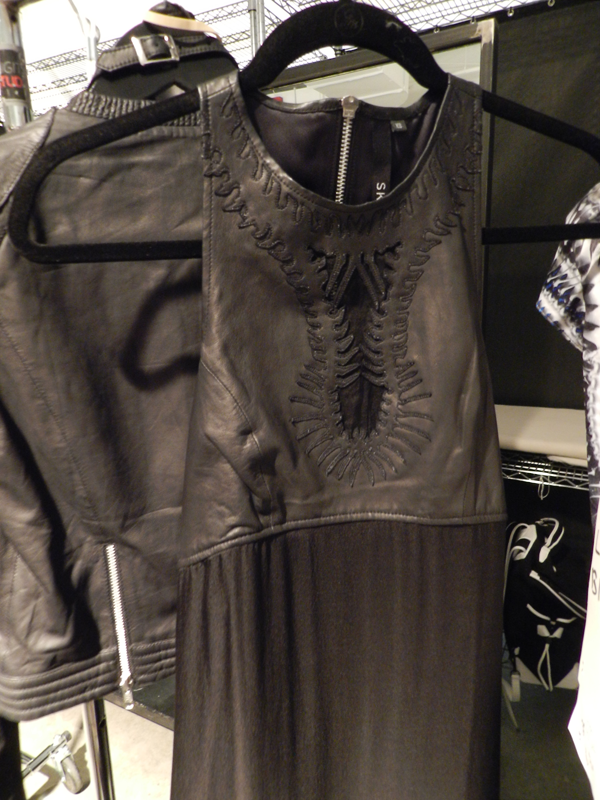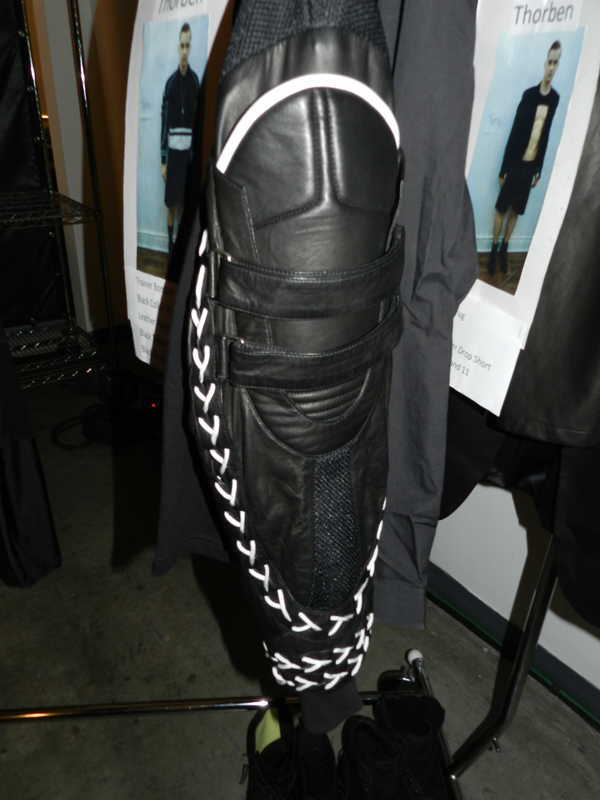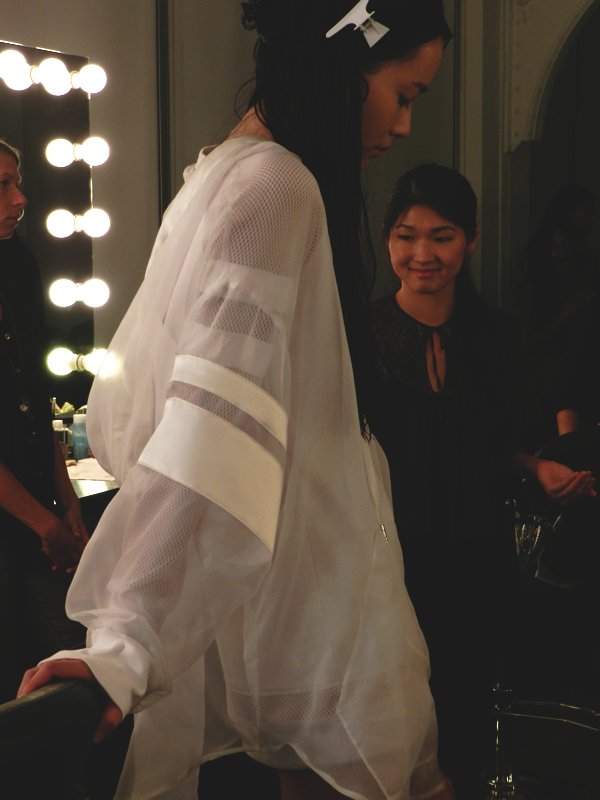 All above photos taken by me. stay tuned on Facebook to see more photos.
What do you think about Skingraft's Spring show? Will you be rocking the sports trend?