I'm really impressed and in love with fellow blogger
Lovemore
's recent style job. All the looks she pulled are fantastic and make me want to go out and wear some horse rider gear. Plus it helps that model, Alexis Whelen, is absouletly beautiful. Also, the photography is great. Everything about this shoot is just inspiring and amazing.
Some of my favorites that she posted from her blog are: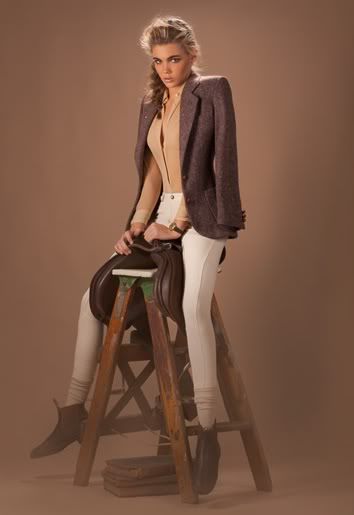 You can view her blog
here
.
I'm also in total love with these American Apparel Rider Pants. They are amazing looking. I'm actually thinking about stopping at American Apparel during lunch and checking them out myself. :)