WHERE HAS FBFF BEEN YOU ASK!?! Well the monitor of the group has decided to now do the the 1st and 3rd Friday of every month...well I some how missed the July 1st questions don't ask I'm really not sure how I managed to do that. But anyway I'm here now with this Friday's Friend Friday....
This Friday is all about labels and how "us" fashion bloggers label our selves. I'm going to throw this out there now...I dislike labels. I always have and always will. I hated them in high when they refered to clicks since I never was really in a "click." I was friends with a lot of different people and that's what I like to continue to do. I refuse to label myself just one thing. I am a fashion blogger, that is what I love to do. I love to write, read, and wear fashion. But what I do doesn't make me who I am or who my group of friends are. Now that I put that out there in the world on to the questions!
Friend Friday: Labels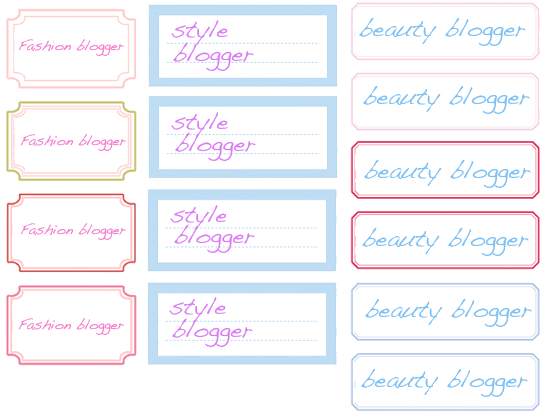 1. As a someone who writes/blogs about fashion, have you placed yourself into some sort of blogging category?
I don't consider myself one type of "fashion blogger." My blog focuses on my style along with street style, trends, and getting the trends for less. It isn't just one thing and I like the fact that my blog has a lot of different elements to it. I never wanted to be just ONE thing like I never just wanted to be a style blog that only focuses on my style. I rather have lots of elements that will make it whole and cohesive. I also like the ability with my blog to participate in these blogger friendly memes and also step out of my "fashion" realm and do beauty post.
2. What keeps you from or encourages you to label yourself as a certain kind of blogger?
I think my variety of post that I do keeps me from labeling myself. Yes I do style photos but I also give advice on how to get looks for less, I also like doing random DIY post and beauty post. So what do my post make me?
3. When picking blogs to read and follow are you drawn to ones that indicate a certain group or way of thinking/being?
Hmmmm a lot of the blogs I follow are for inspiration. I follow mostly "mood board" type of blogs and style blogs. Mostly because these blogs inspire me in my own way, whether it's to create an outfit or a post out of it.
4. Do you think there are benefits in labeling yourself or others?
I do think there is a benefit. Labels are there for a reason to keep things organized. For that reason I think it's okay to have labels, but sometimes it's hard to fit into these labels since sometimes you take bits and pieces from everything.
5. Agree or Disagree - We're all just people; we don't need all the
labels.
Agree and disagree. Like I said I'm okay with labels being there to be organized, but I also think people need to be open to the idea that not all fashion blogs are "style blogs" because they do "photo post" or not all fashion blogs are "mood board blogs." I think there is a wide variety out there and I also think people who are looking to become fashion bloggers shouldn't be scared to tap outside of these known labels.