All the women who independent
Throw your hands up at me
For some reason the IFB Homework question this week, do you have an item you purchased that made you feel independent, made me think of the Destiny's Child song Independent Women Part 1. Maybe it's the fact that Beyonce is on my TV as I write this post or the word independent now has a link to Destiny's Child in my head....whatever the reason its amazing how my two favorite lipsticks, Chanel #19 Gabrielle and YSL #13 Le Orange, make me feel independent and liberated.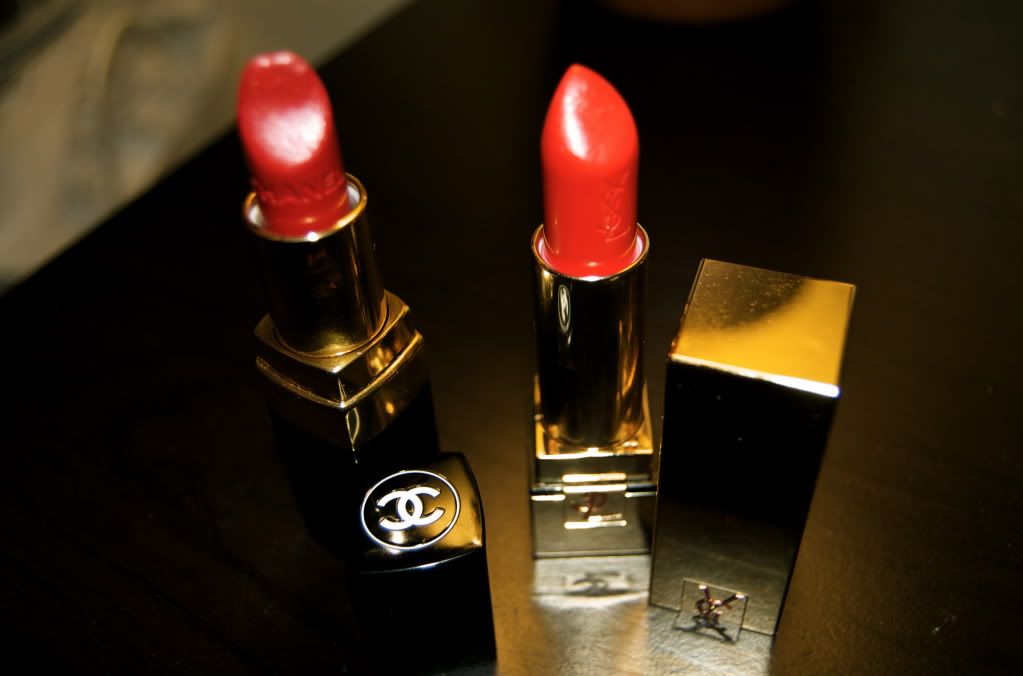 Chanel #19 Gabrielle and YSL #13 Le Orange

These two are my favorite colors and are always in my lipstick rotation. They make me feel fierce and ready to take on the world, especially my Chanel red lipstick. There is something that red lipstick does to a girl. It makes me feel grown up, which I think it has a lot to do with when I was a teenager because I wasn't allowed to wear red lipstick since my mom said it made me look to grown up. Maybe it's the fact that now I can since I have no one tell me other wise and also that my mom is the one that bought me this Chanel lipstick. It was sort of like allowing me to be my own woman. The YSL Le Orange is just one of those bold stand out colors that makes me feel like a stand out girl. I feel set apart when wearing this lipstick and def. spices up any outfit. I can not get enough of either one of these.
Do you guys have anything that makes you feel liberated or independent?