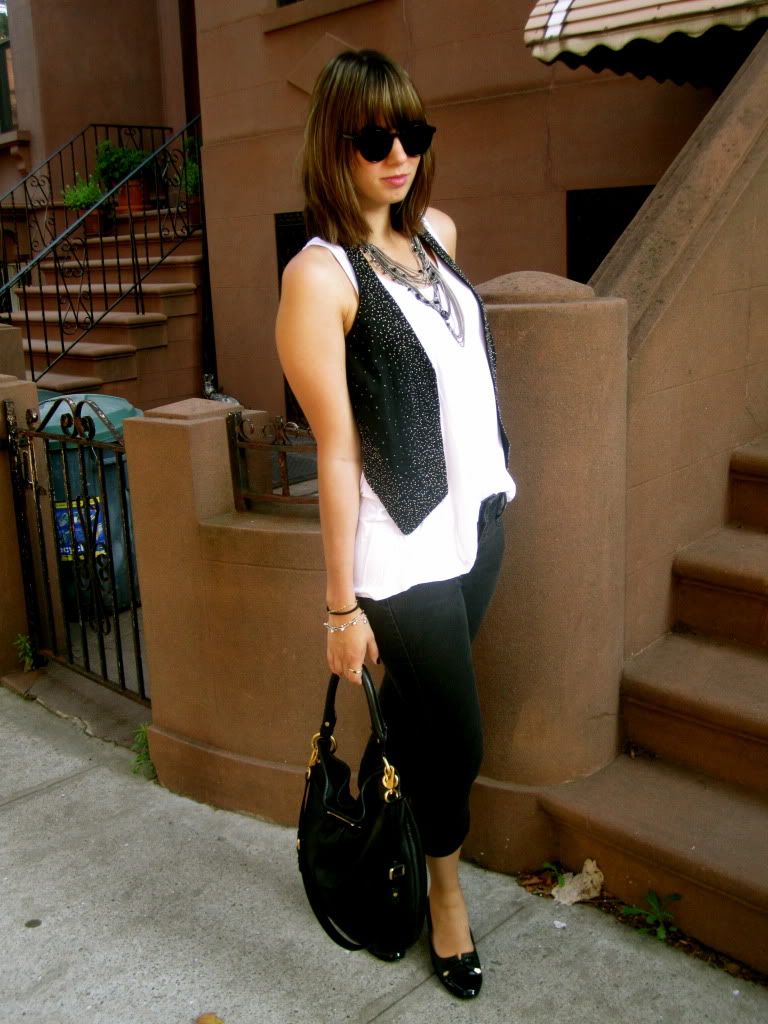 Shirt: Zara
Vest: Zara
Jeans: American Eagle
Shoes: Hush Puppies
Necklaces: Aldo (layered necklace) and Marc by Marc Jacobs (skull necklace)
Sunglasses: H&M
Bag: Marc by Marc Jacobs

Sorry for the glow effect of my shirt. My camera likes to make my light colors uber bright. We took pictures this morning with my camera before work since I thought it was going to rain, which I think it did when we were in the gym. Anyway, I can't get over this vest. It's my most recent purchase from Zara and it was on sale. YAY sales.
I can not be more excited that tomorrow is Friday! Looking forward to this weekends adventure which includes happy hour with co-workers (and ex-coworkers) and celebrating my friends 25th Birthday! What are your plans for the weekend?