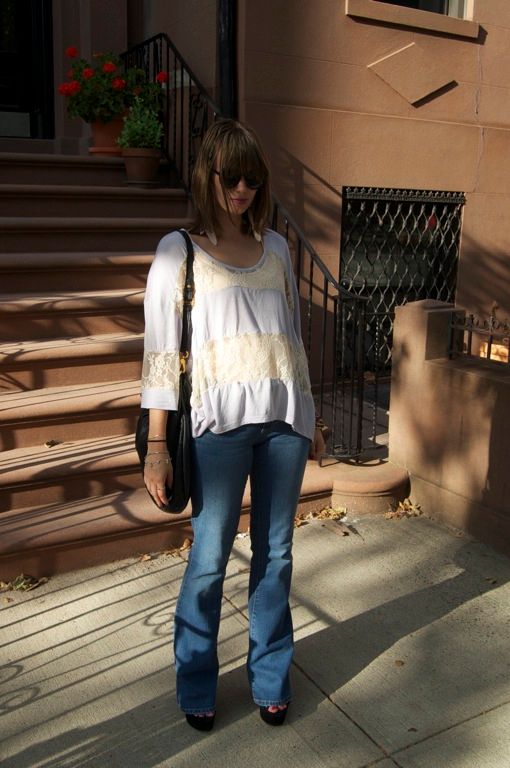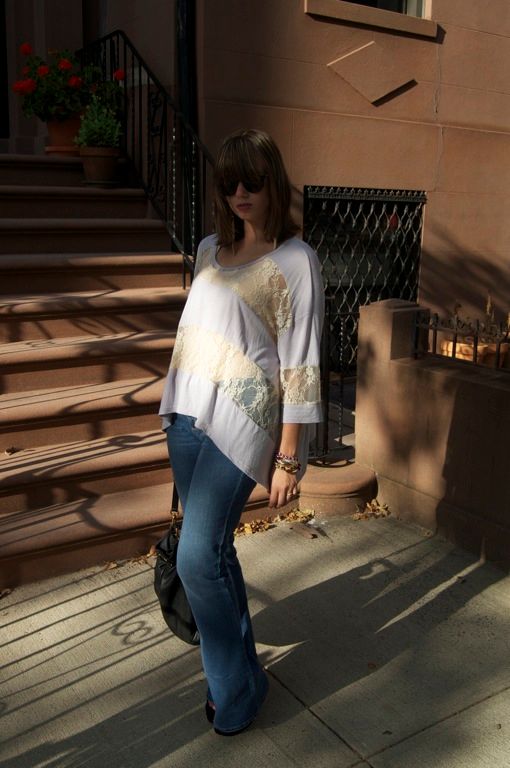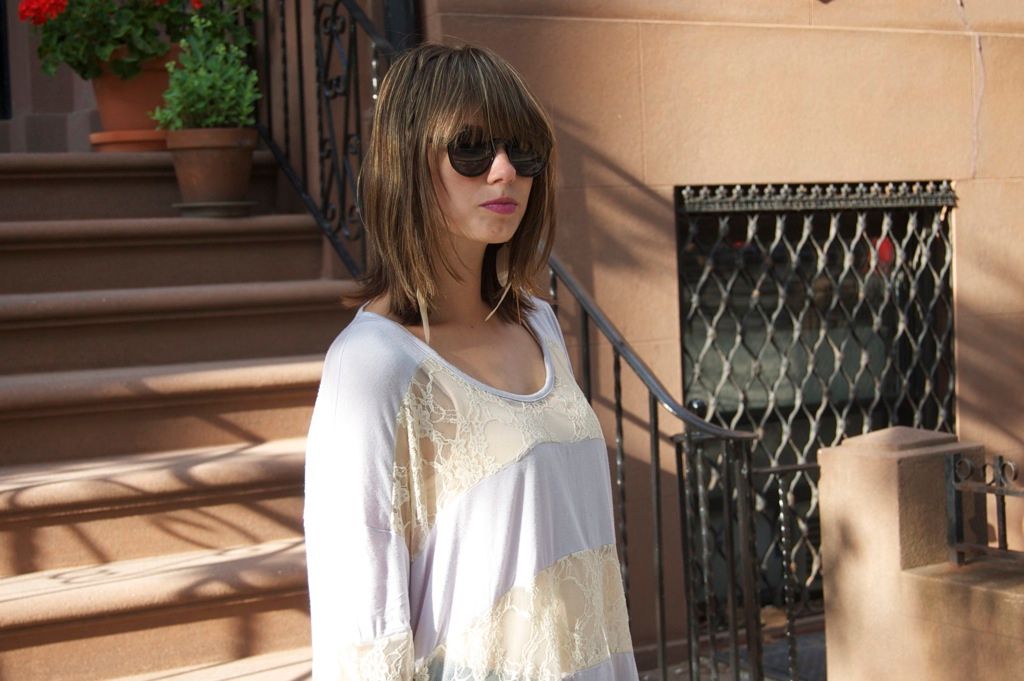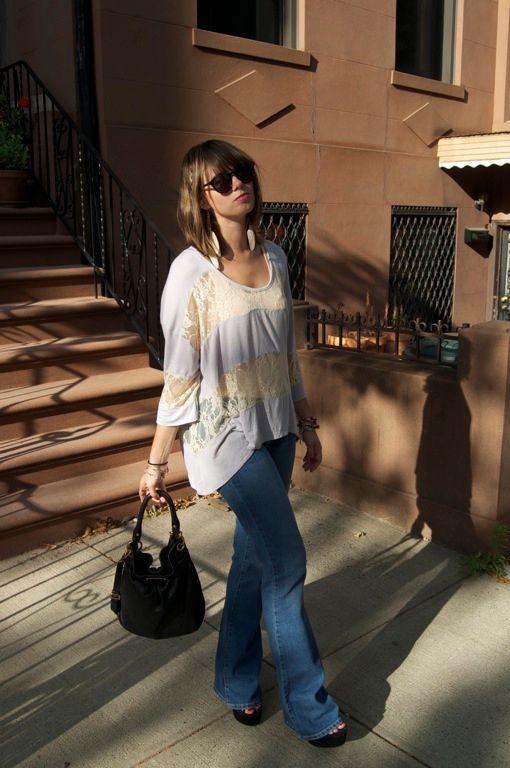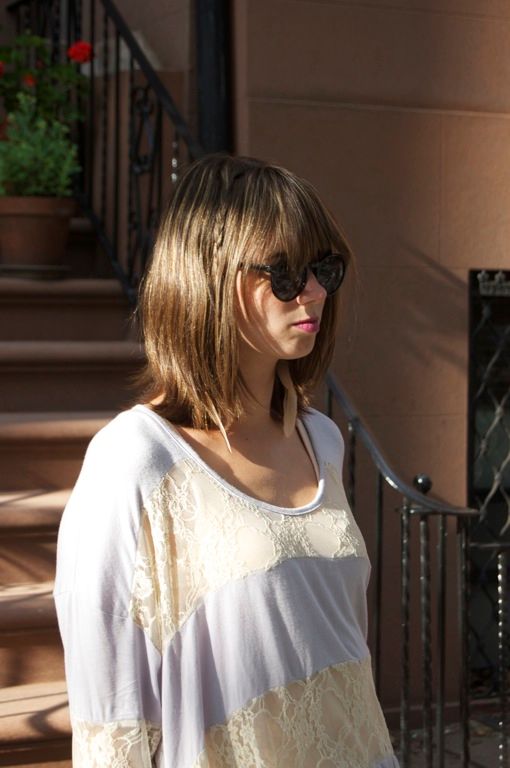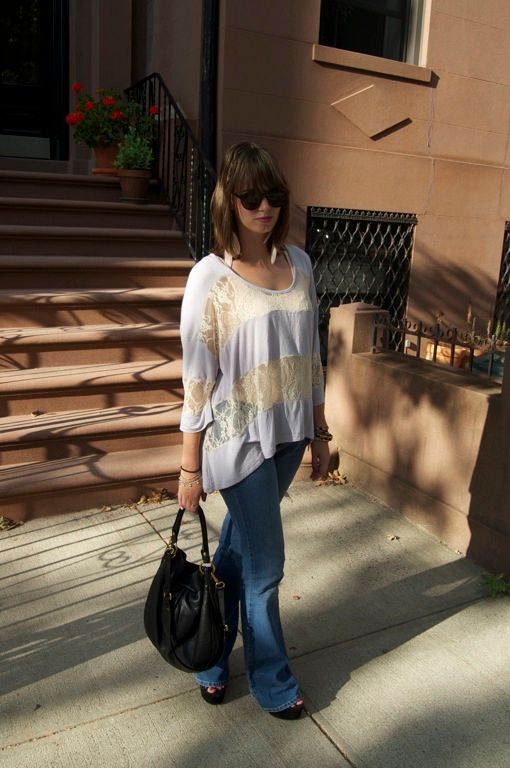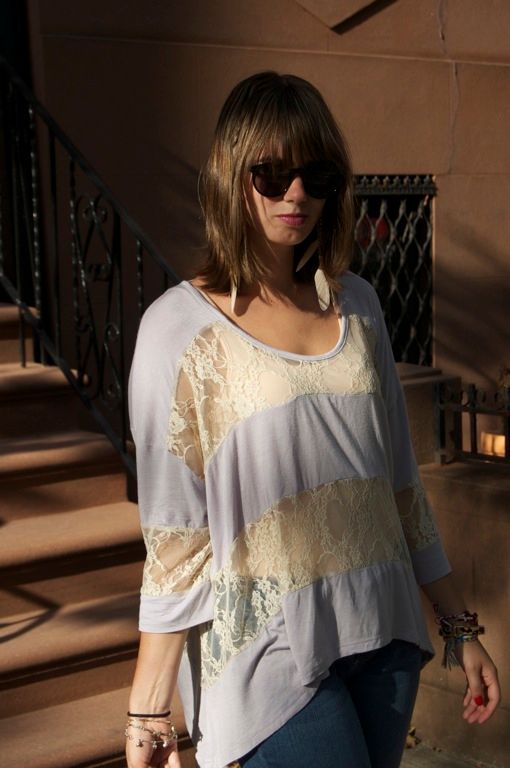 Bracelets: (diy) friendship bracelet, leopard print bangle courtesy of Cameo Nouveau, (no name) stone bracelet
FINALLY it was cool enough to wear my new flare jeans that I bought for $10 at the PacSun outlet in Gettysburg, PA last month. I love these jeans, I love that they are SUPER long and are flared. I also have this bad habit of buying things and not wear them as often as I think I would. Like this shirt. This is only the second time I worn it but at least this time I made it work appropriate by wearing my tank top underneath the shirt.
I can not wait for this weekend!! I'm heading down to the shore with my friends. A much needed weekend away from the city, on the beach, chilling with my friends! I can not wait. What are your plans for the weekend?!