The Oscars
is all about glam, red carpet dresses, and parties. So why not throw a
glamorous
party of your own including chic invites, delicious foods, and creative little cocktails. My Oscar party would
definitely
include everyone getting dressed up and looking
fabulous
. Maybe even rolling out a "Red Carpet" for the full effect. I love playing dressing up and this little H&M dress that I bought awhile ago is the perfect "Red Carpet" dress.
Especially
since I've only worn it once (during Fashion Week in September duh!) Plus what's more Hollywood than a fur coat!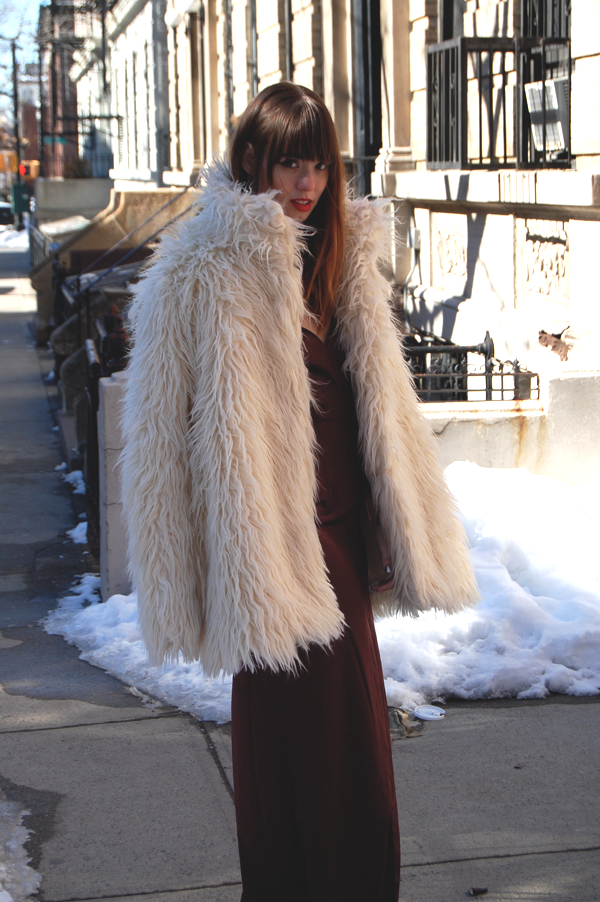 To pair up a night of Red Carpet looks you need the right cocktails. Bailey's has you covered with a collection of different liqueurs to make your Oscar themed cocktails. My favorite cocktail shot is the Glamour Shot. It not only includes Bailey's new liqueur (Bailey's Vanilla Cinnamon Irish Cream Liqueur) but one of my all time favorite schnapps, Goldschlager. Goldschlager Schnapps will add the extra little kick to this cocktail, while making this drink sparkle.
How will you be watching the Oscars?
"Baileys Irish Cream. Stay Stylish. Drink Responsibly."
"Disclosure: Compensation was provided by Diageo via Glam Media. The opinions expressed herein are those of the author and are not indicative of the opinions or positions of Diageo. Diageo reserved the right to repost assets, quotes, and blog posts via their owned digital properties noting the author."