picture taken by Kimberlee
By Kimberlee Van Der Wall from I Have a Degree in This
I had the pleasure of attending the Concept Korea show where some of the top emerging designers from Korea come to show at New York Fashion Week. This season presented four designers: KAAEL E. SUKTAE, CHOIBOKO, Beyond Closet and BIG PARK. The clothes were very fresh and modern. There was also a lot of hip hop music, which brought a great energy to the shows. Here are my thoughts of each:
KAAL E.SUKTAE by LEE SUK TAE
My favorite collection of the group. It was downtown chic to the max. The designer says he was "inspired by 1990's fashion, the collection translates 'grunge' into modern and new structural silhouettes." The 90's grunge trend is still going strong in Fall 2014. I'm obsessed with the oversized brimmed hats (very American Horror Story looking).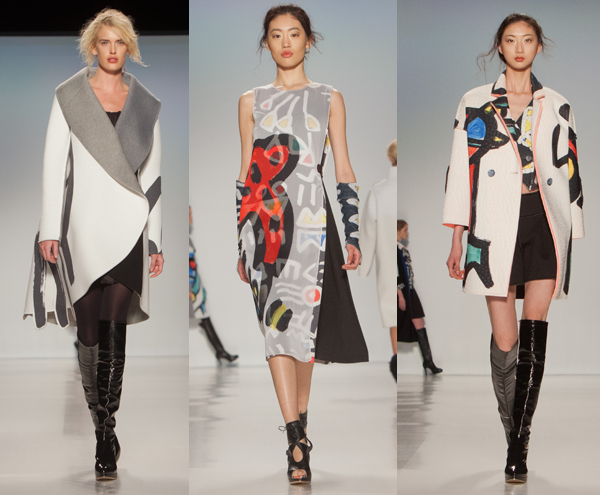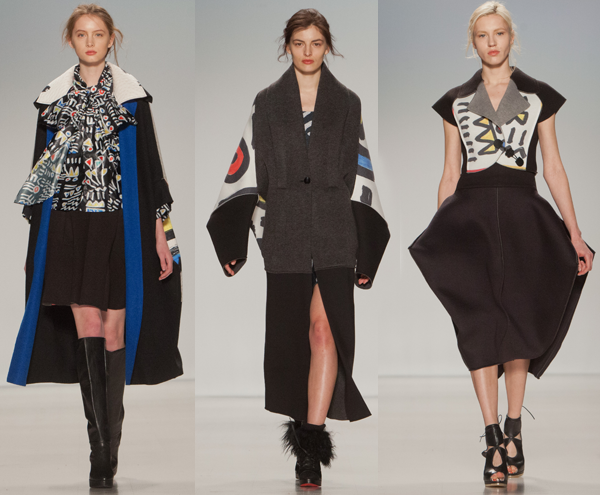 Photo Credit: CHP Image Creation
"One of the charms of being human is that our memories aren't like computers. Instead, memories become distorted over time. This collection, 'Fabricated Memory', portrays my reminiscences of the white coat has been transformed over time." It was definitely all about the coats and oversized graphic prints.
Beyond Closet by Ko Tae Yong
"I drew inspiration from my time in the army. The collection imagines a soldier on leave, blending military staples with more relaxed dressing." Another collection that was filled with amazing coats. The models walked down to hardcore rap, which gave the collection an edge. It was a relaxed runway with models showing some swag. I'd definitely want a man to dress in one of these chic looks.
My second favorite collection of the whole show because it had that punk sensibility to it with checkered patterns, leather bomber jackets and corn rows on the models. Park Youn Soo said he was inspired by "a romantic moment between two loved ones over dinner." There were also playful looks with pleated mini skirts and combat boots.
Note from the Editor
Thanks to
Kimberlee from I Have a Degree in This for covering Concept Korea for me! I'm so loving
KAAL E.SUKTAE by LEE SUK TAE
collection of wide brim hats. This whole collection has a bad ass girl feel. Since I have a slight obsession with coats I totally dig
BIG PARK by Park Youn Soo collection of coats. Oversized and motor jackets...yes please! These four designers have a refreshing feel. It's always fun to see up-and-coming designers, they usually have the most innovative ideas...which these four designers def. prove.
What do you think of this collection?