Oh man oh man. I feel like I haven't posted an entry in awhile! Sorry about that to my followers and anyone who is a lurker (I can only hope I have lurkers). I have been completely to busy. Even my body is telling me to slow down since now I am sick. Anyway, yesterday my boyfriend and I moved to our new apartment in Carroll Gardens. Couldn't be more happier and sore and tired ....and stressed. There are about a billion boxes to open and TONS of clothes to hang. I only got through one suit case full of clothes. While unpacking the second suit case I totally just stressed myself out. Now all I want to do organize and style my new apartment. Does anyone else like to decorate? Because I do! Really that's all I can think about now is decorating this apartment. I can not wait to make a trip to
Ikea
and to the Container Store! There are defiantly some things that we need to get like storage stuff (like a over the door shoe bag and closet organization racks) and at some point a sofa. Some other things we would like to think about getting are a bookcase to section off the living room and maybe some new dishware.
I'm really loving the Container store. They have such great storage tools. My favorites are: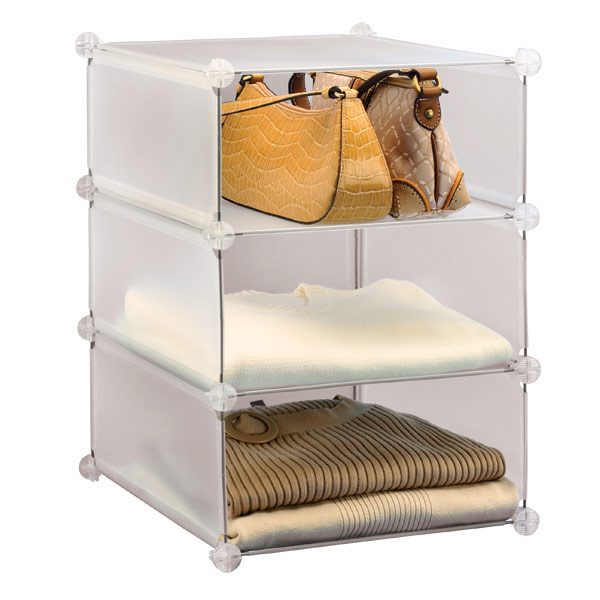 3-Section Modular Accessory Organizer $14.99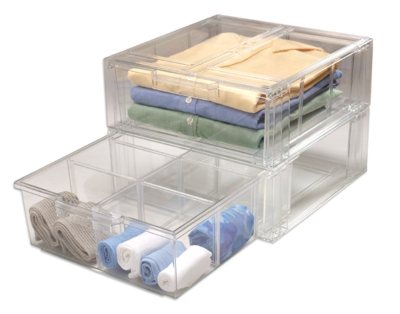 Clear Shirt & Accessory Drawer $17.99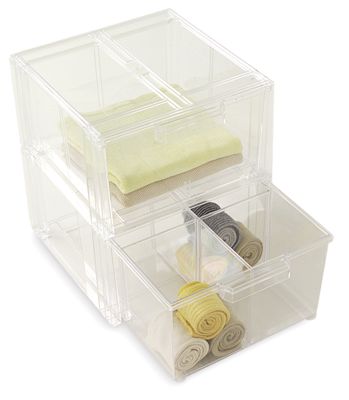 Clear Sweater Drawer $21.99



Thanks to my new apartment it has inspired me to put together a little collection of apartment decorations that I like:

My taste in design is definitely more modern and sleek but with a touch of traditional style. I like wooden pieces and pieces that are meant for one thing but can be used as something else. Like the children's stool- I would want to use that as end table in the bedroom since our bedroom is small and usually end tables are to wide which would be the case for this space. A children's stool is usual low in high and small in width since they are small in stature and have little butts. I am totally lucky that my boyfriend's sister's boyfriend has built us a storage units and a TV entrainment center. Nothing beats custom built furniture PLUS it even looks like it came from Ikea! How awesome is that?!?!
I can not wait to go home and start unpacking boxes and putting stuff in their place!!!

Does anyone have any good closet storage idea? What is your design taste?