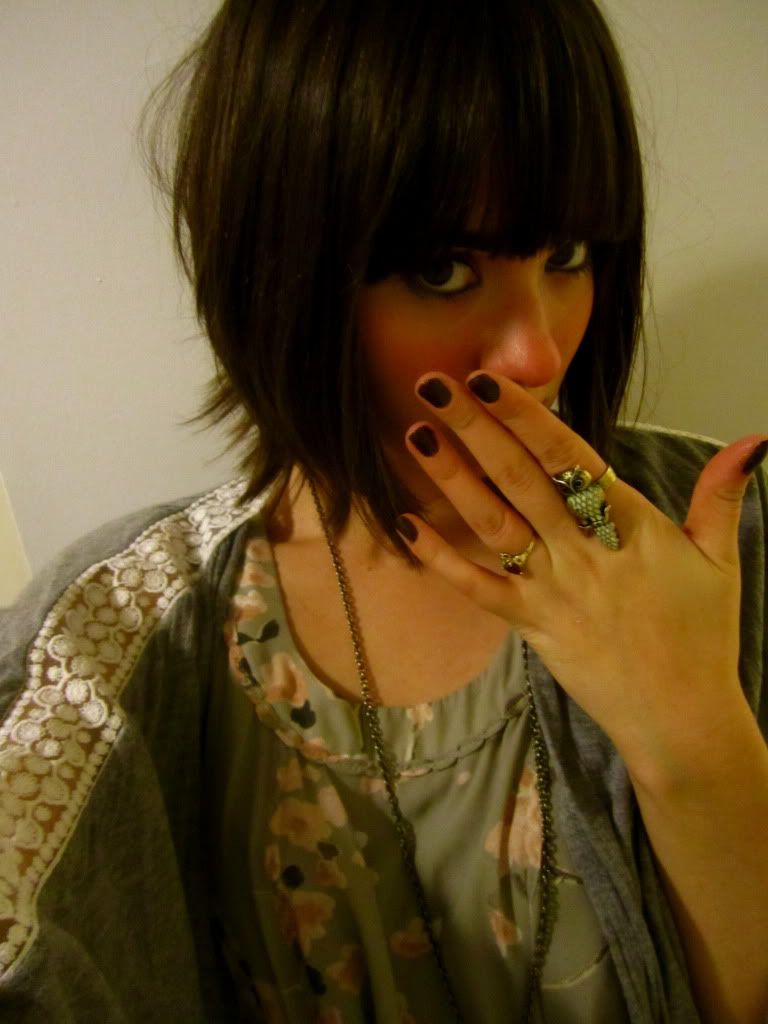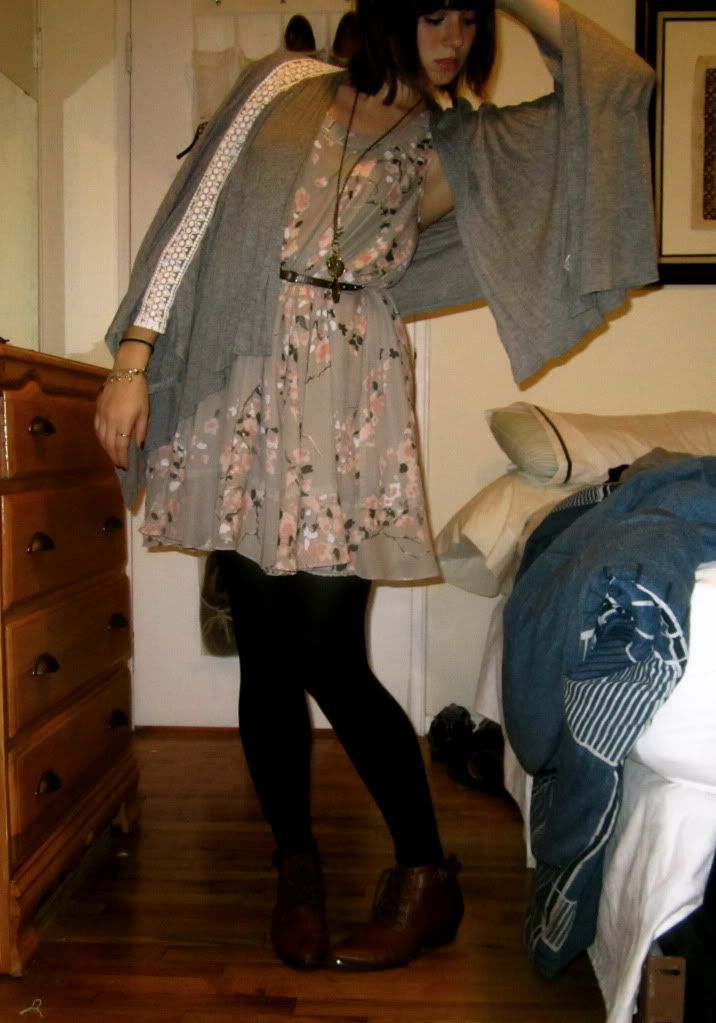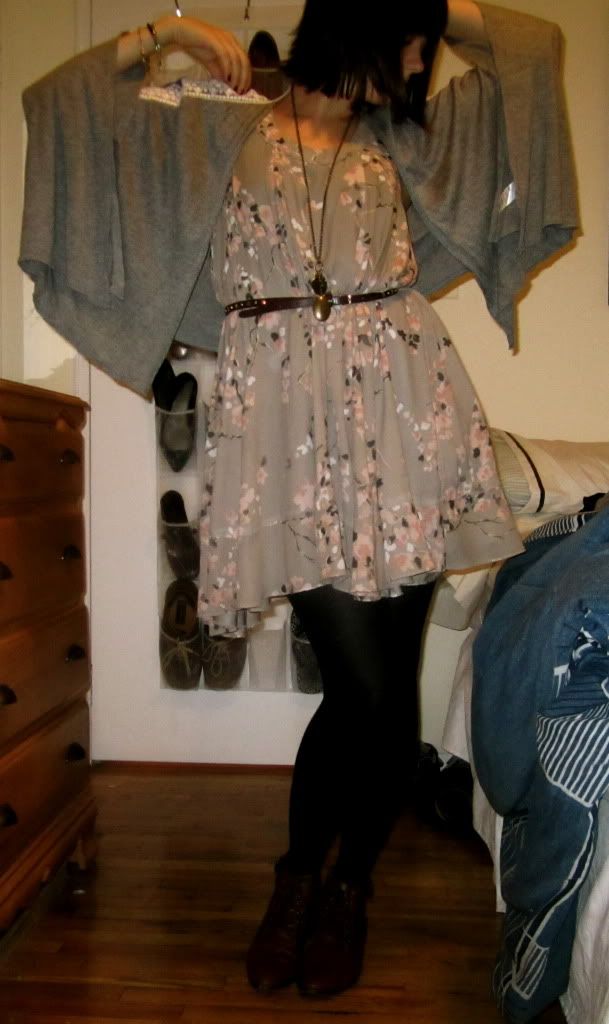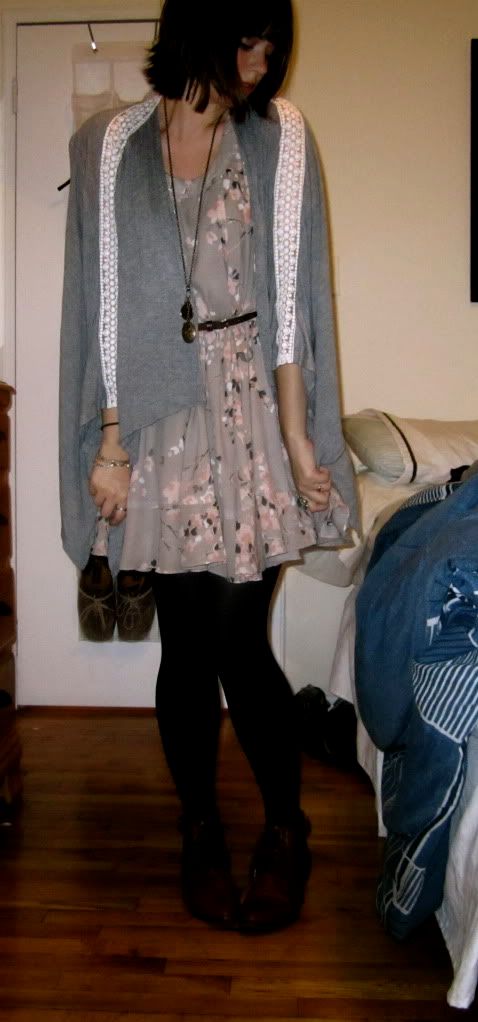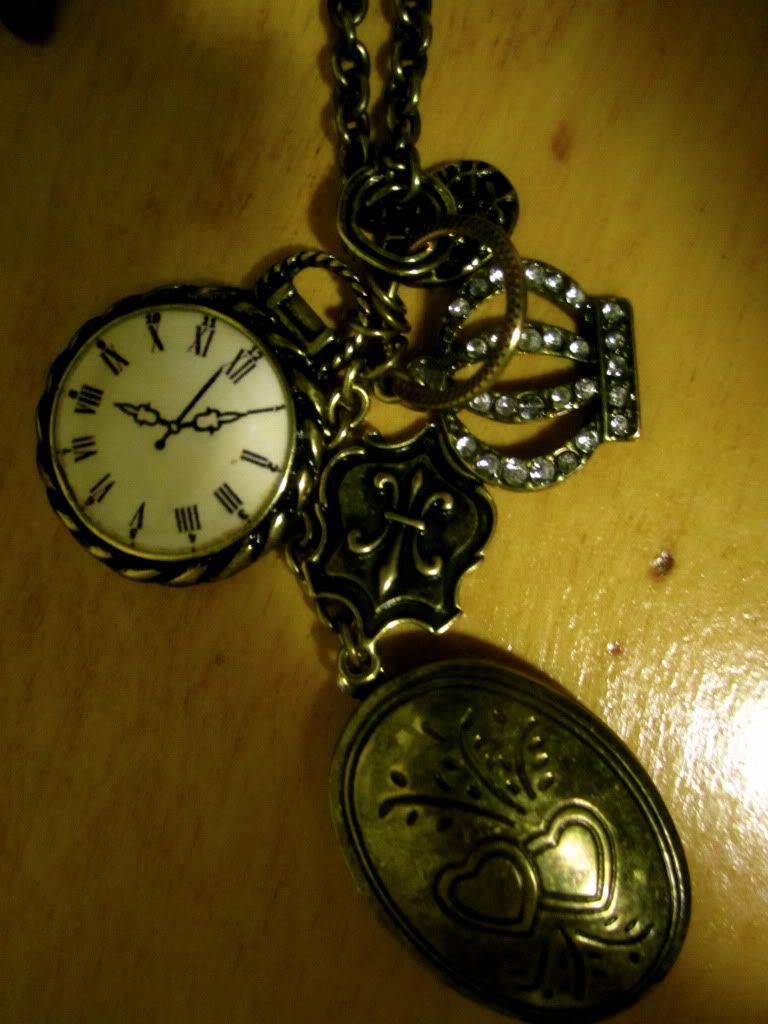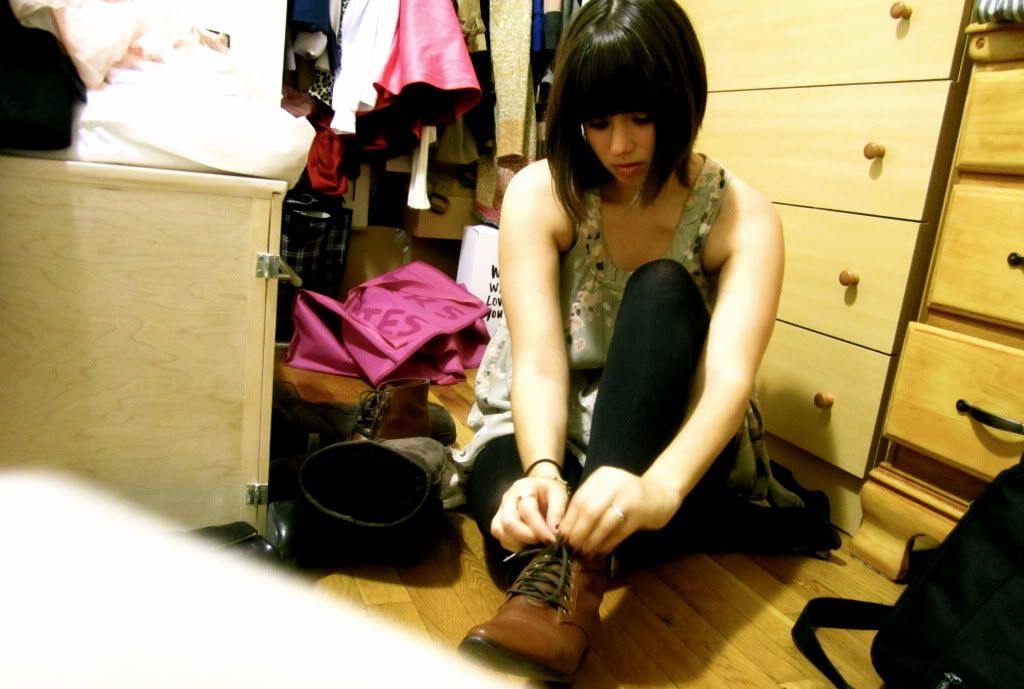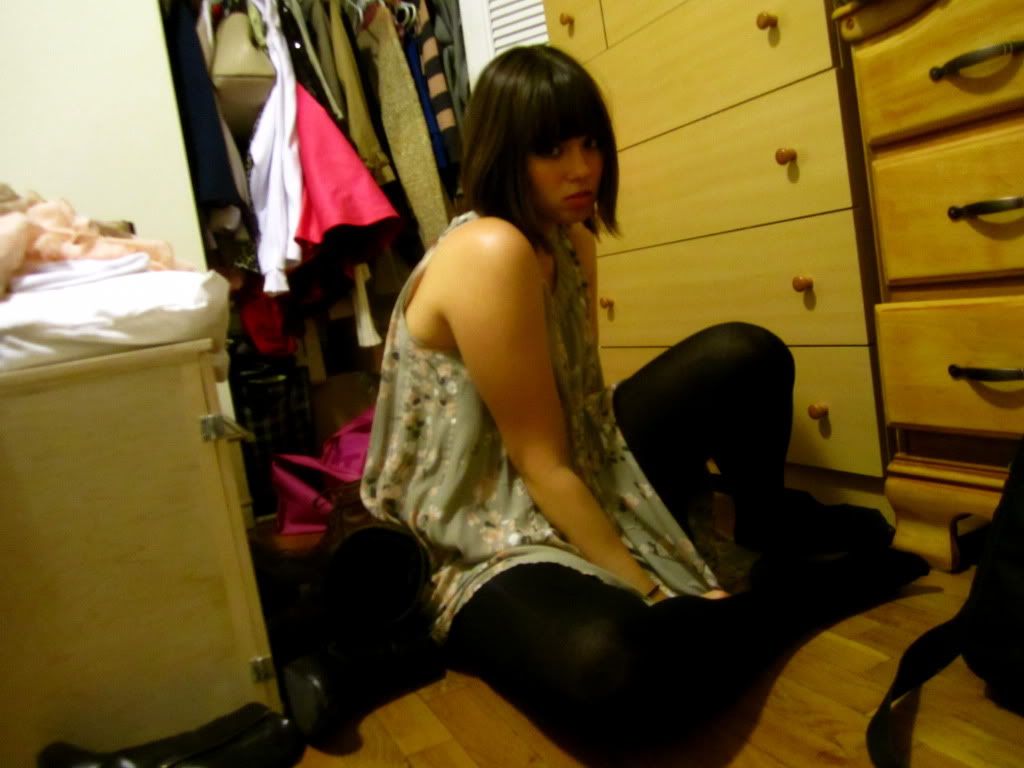 Dress: H&M
Cape: Topshop
Belt: J. Crew
Shoes: H&M
Necklace: Claires
Owl Ring: Charlotte Russe

I was inspired by my owl ring today to create vintage inspired outfit. I bought this little guy on Friday when I was doing some last minute shopping for the bf and gathering accessories for New Years Eve. I was lucky to find him in a bin of rings at Charlotte Russe, even more lucky that it was 2 for $8 so I got him and something else for NYE. I also love this H&M dress, which I've posted before (shhhh). I've worn it so many times but it never gets old. It's one of those pieces in my wardrobe that I can dress whatever way and never sick of it. It's also the one dress when I can't think of what to wear or am to lazy (or had forgotten to lay out my clothes the night before) that I go for. I'm so glad that I had discovered it sitting on the sales rack in H&M.
For a Monday it wasn't overall to bad. The bf and I made cookies this weekend so I brought them into the office and they were hit! Have to bring in more tomorrow since we have enough cookies to feed a small nation! I'll have to post pictures of our baking frenzy at some point!
Hope everyone had a great weekend and good start to the week!