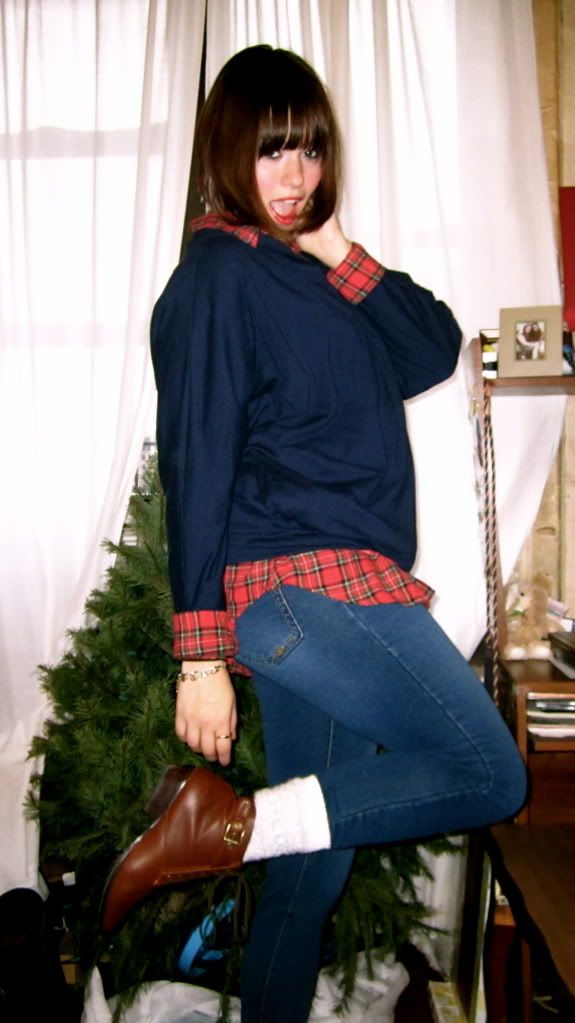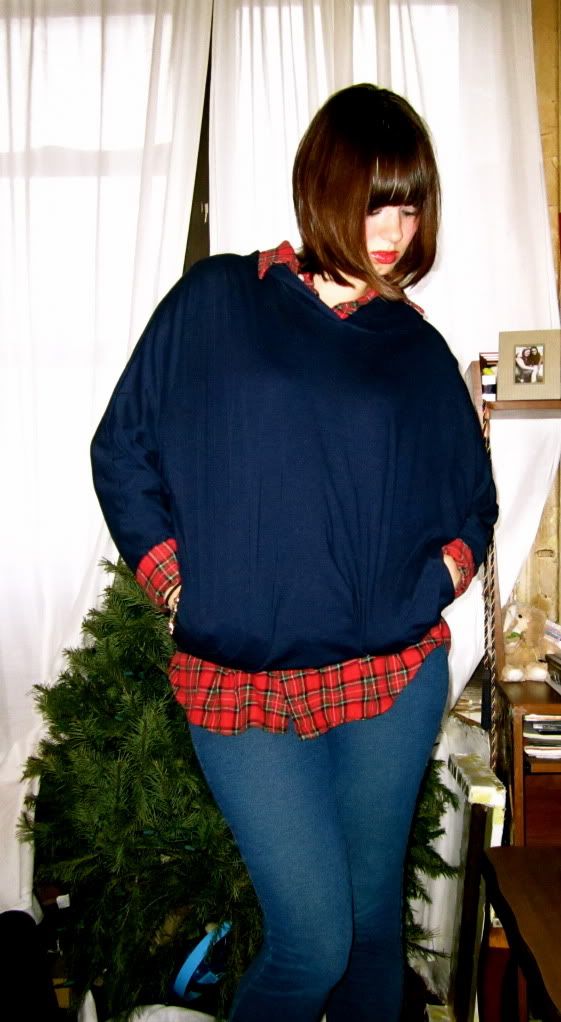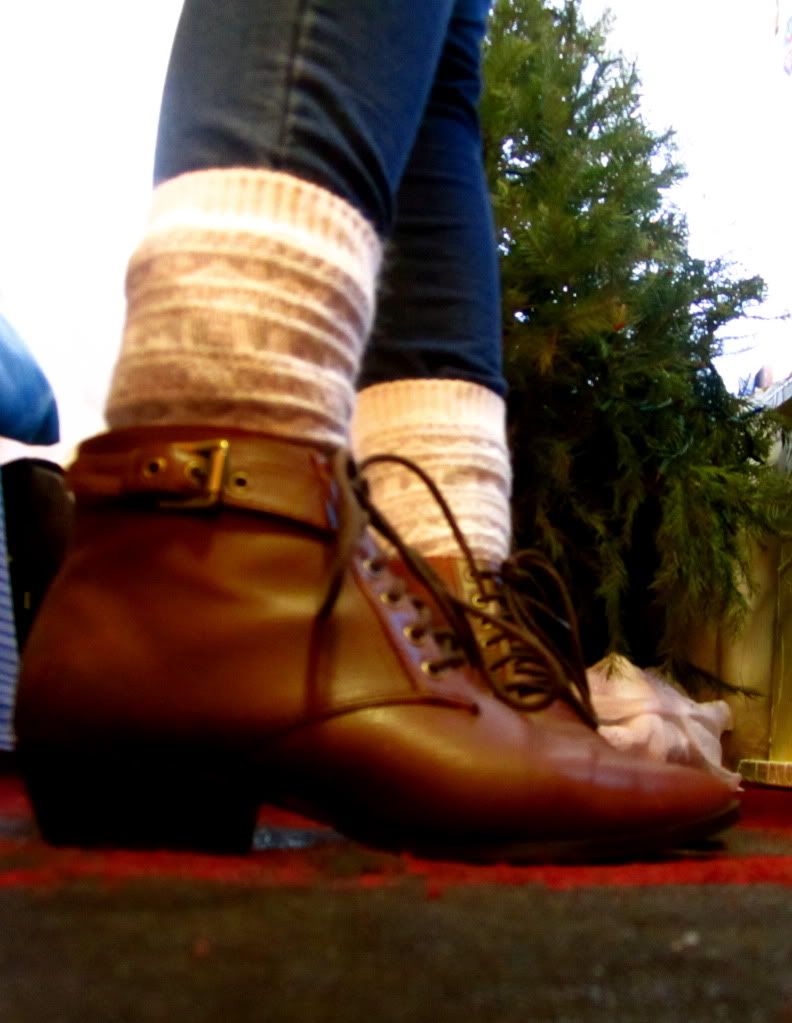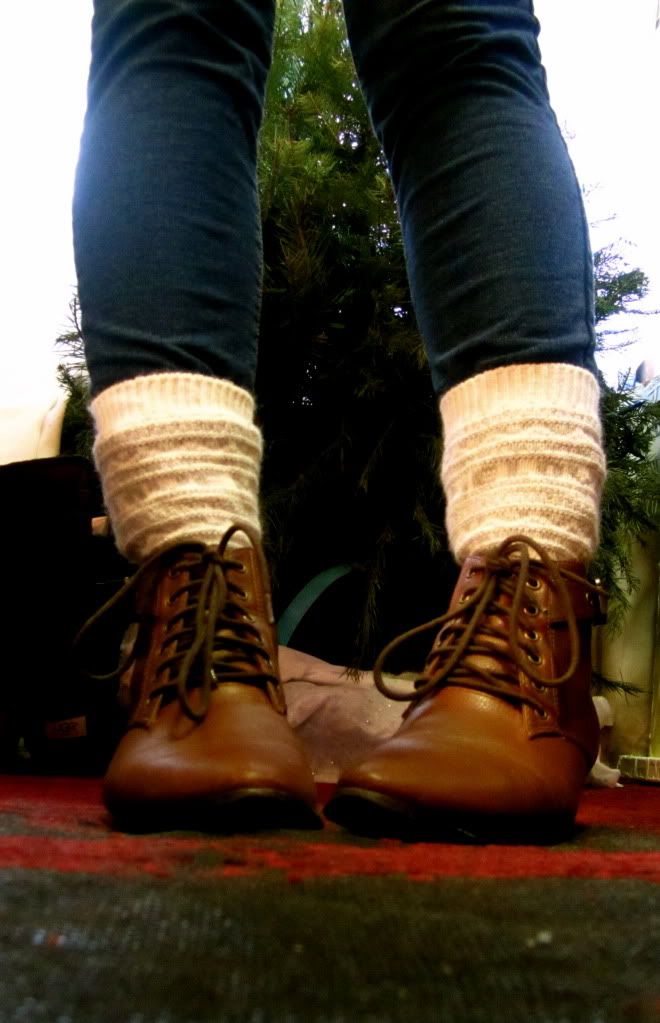 Plaid Shirt: vintage Ralph Lauren
Hoodie: American Apparel
Jeggings: Aeropsatle
Socks: the Gap (gift from the BF)
Shoes: H&M

What's going on here! So many outfit post! I know! I guess I have had time to actually share some pieces with you!
Anyway these pictures were taken at my parents place since I'll be with them for the Holiday. You can kinda see the tiny little tree that my dad and I picked out. I'll tell you what it's better then the one my dad really liked, that one was short and skinny! Thank god my four day weekend has now begun! Tomorrow will be spent doing last minute shopping with my mother (she always waits to Christmas Eve) but it'll be nice to spend sometime with her. I'm hoping to be able to find a chunky necklace while out and about for NYE. Other then that rest of this Holiday weekend will just be spent relaxing. So much needed relaxing!