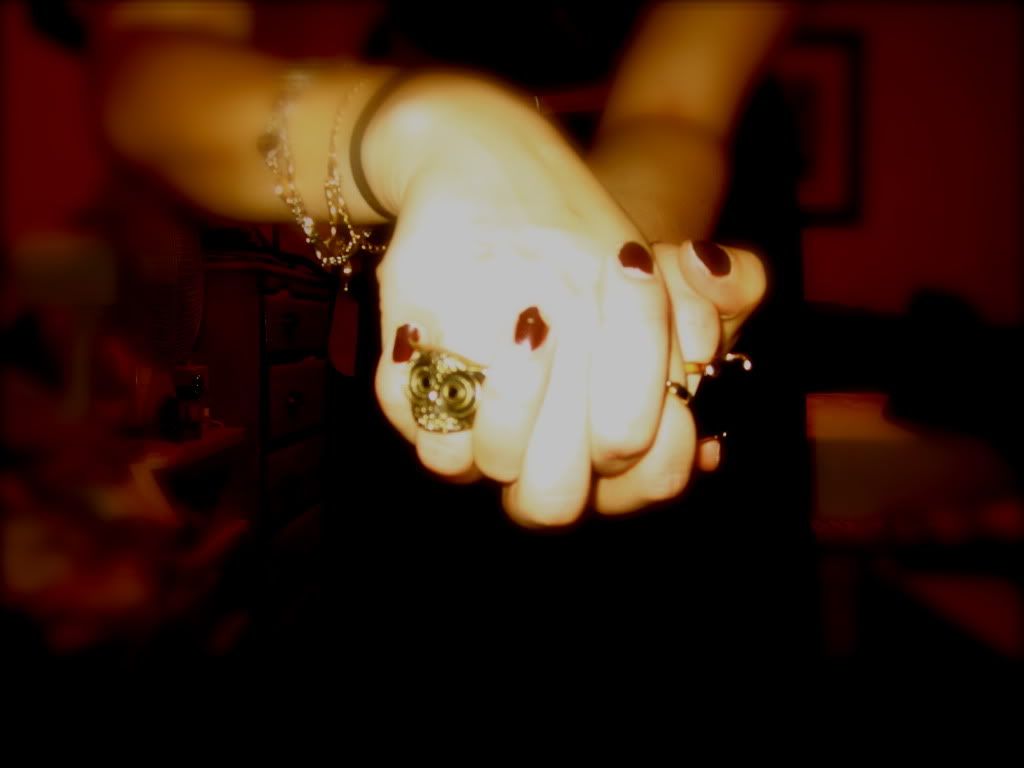 Shirt: T by Alexander Wang
Skirt: American Apparel
Belt: H&M
Shoes: H&M
Rings: owl: Forever21; black diamond: Afaze

My boyfriend and I celebrated Christmas this past Saturday because we won't spend Christmas together since he lives in PA and I live here in NYC. Neither one of us wants to give up our Christmas just yet with our families so we have our Christmas where we exchange gifts and make a special dinner together. My wonderful bf bought me this American Apparel skirt. This was basically the only thing that I really wanted that I had put on my list. I love how light and flowy it is. Perfect for wearing with tights and perfect for the spring/summer. I think you'll be seeing a lot of this skirt.
Friday during lunch I had hit up the Alexander Wang sample sale and bought myself early Christmas gifts. I bought this top along with these sweat pants that have leather trimming around the pockets. Both items I bought were from T by Alexander Wang. His full designer name line was still to expensive. Even though the sample sale had the fleece jumper with the hoodie it was $150 but after some heavy consideration I thought I'd wear by of my buys a lot more and they were just more particle. It was really hard to part with it but if it was less I would have bought it. If only I was a millionaire. But to be honest I'm just so happy to have anything by Alexander Wang. I even saved the tags...yea I'm a loser like that.
3 more days of work! Then CHRISTMAS!!! And a four day weekend!! I hope everyone is having a great start to the week!