My friend at work got another set of tattoos and every time I see someone get a new ink that all I want. I have two already (the two below are my tats) but I want another one so badly.
This was my first tattoo, I got it August of 2008 which was my junior year of college. Music has always been major roll in my life. I spent most of my high school days going to concerts with my best friend. We were one of the few that knew who bands like Plain White Ts and Fall Out Boy before they made it big. Music will always be a major roll in my life.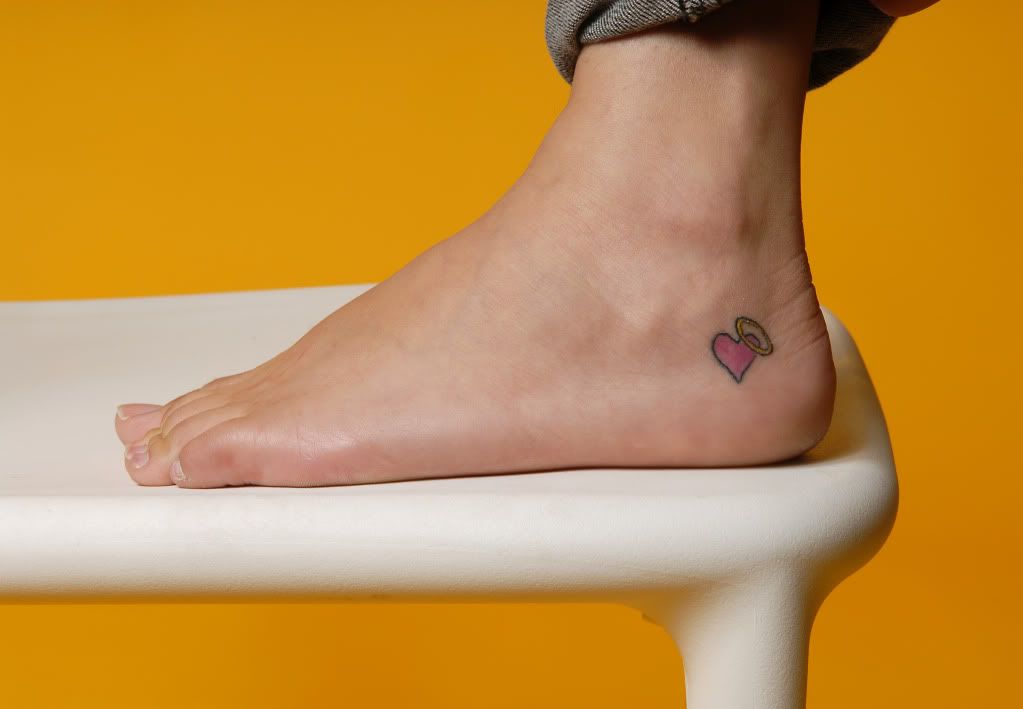 This would be my second tattoo which I got August of 2009 (senior year of college). This wasn't my orignal idea, I wanted to get a anchor tattoo but once my aunt passed away that summer I decided to get this instead. So the heart is for my aunt who passed away from breast cancer. She will always be part of me and will always be my hero.
Both this photos were taken in 2009 by one of the professors at my college who does photography.

I've been playing around with a couple of ideas and a couple of placements. Right now I'm thinking a small Snoopy tattoo on my wrist, I was thinking about getting him on my other ankle but I scratched that idea since I might want something else on that foot. There are a few ideas along with snoopy floating around in my head like an anchor (which I've wanted forever now), a clothes hanger, and a song lyric. So many ideas and so many placements. It's so inspiring to see other people's tattoos because you really get an idea for some good placements. Even some that I never even thought about until I saw them.
I love that tattoos have become less taboo especially in fashion. It's great to see models, like Freja and Abbey Lee, sporting tattoos. Tattoos are just another way of expressing yourself in a more permanent way.

What do you guys think of tattoos? Do you have any? Do you want one?