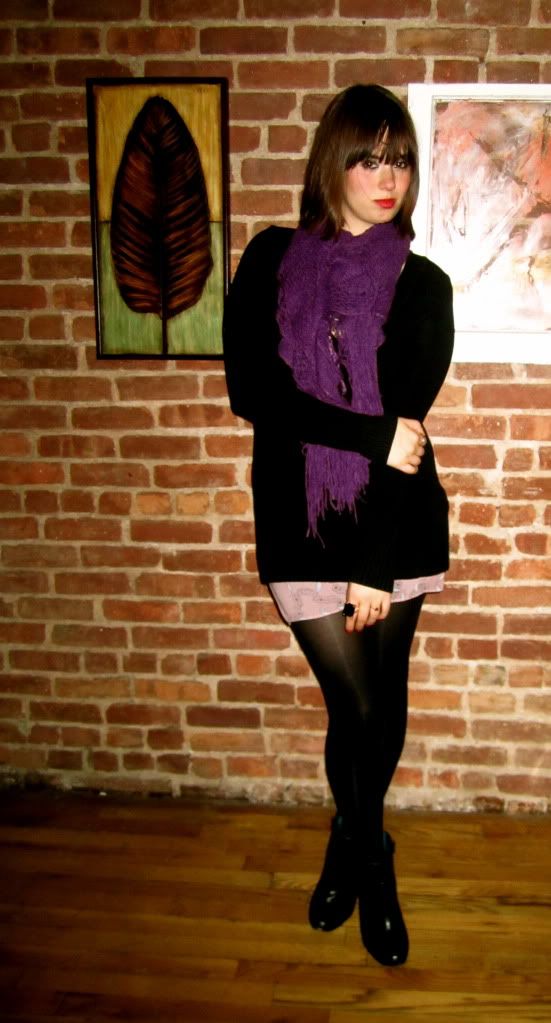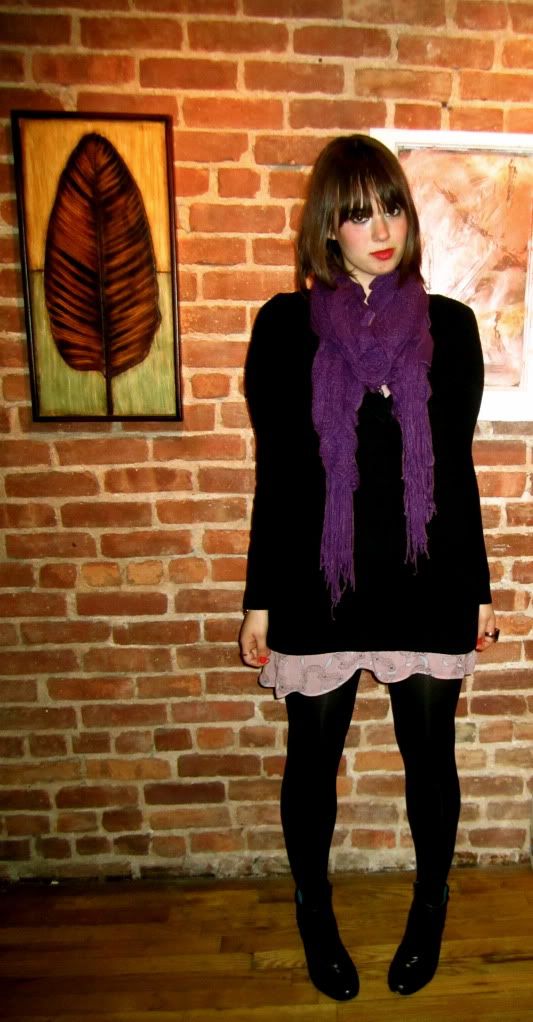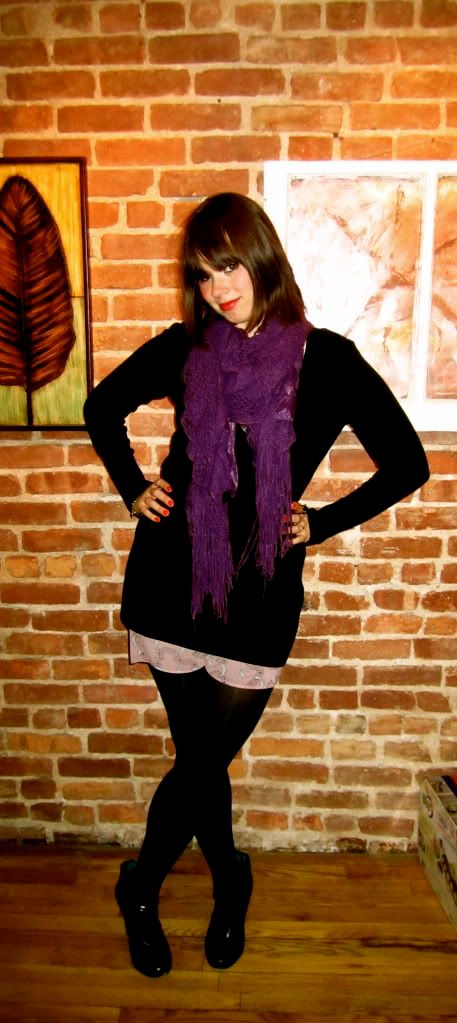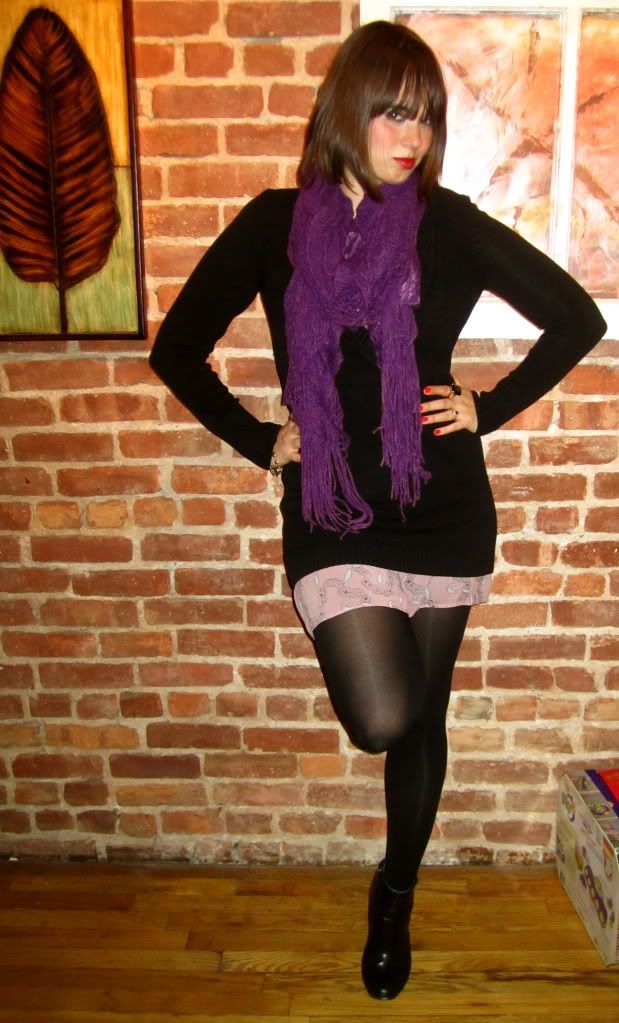 Slip: Urban Outfitters
Sweater: H&M
Tights: The Gap
Shoes: H&M
Scarf: gifted
Ring: Afaze

I've had this Urban Outfitters slip for years now but don't ever wear it to often. I never can find the appropriate time to wear it and really how to wear it. Last night I rummaged through my closet to try and figure something out to wear to work when my hand landed on my slip and it came to me, pair it with my long black sweater! It's perfect because it's covers up every where I needed it to but pokes out just enough. My fun scarf is gift I got from a co-workers for Christmas. I love the frilliness of it and that it's a knitted scarf so it really keeps you warm. Simple outfit but effective and chic I must say.
On another note I am 100% proud of myself I've gone to the gym for 5 days! The bf and I pretty much set up a routine of going to the gym on Monday, Wednesday, Friday, and once over the weekend (if not twice). I've really missed going to the gym since I use to go all the time when I was in college. I'm also pretty sure my Wii fit (which I am using a scale since right now we do not own one and have one coming in the mail) is lieing to me. According to the Wii I have lost 2.2 pounds since last Monday. Um can that be true? Well I'll believe the lie until proved otherwise. I'm really in get into shape mode now since we are going to Miami in April with one of my best friends. So there's real motivation behind all of this besides just getting my ass into shape.
I hope everyone had a great weekend and hope everyone's week is going well so far!