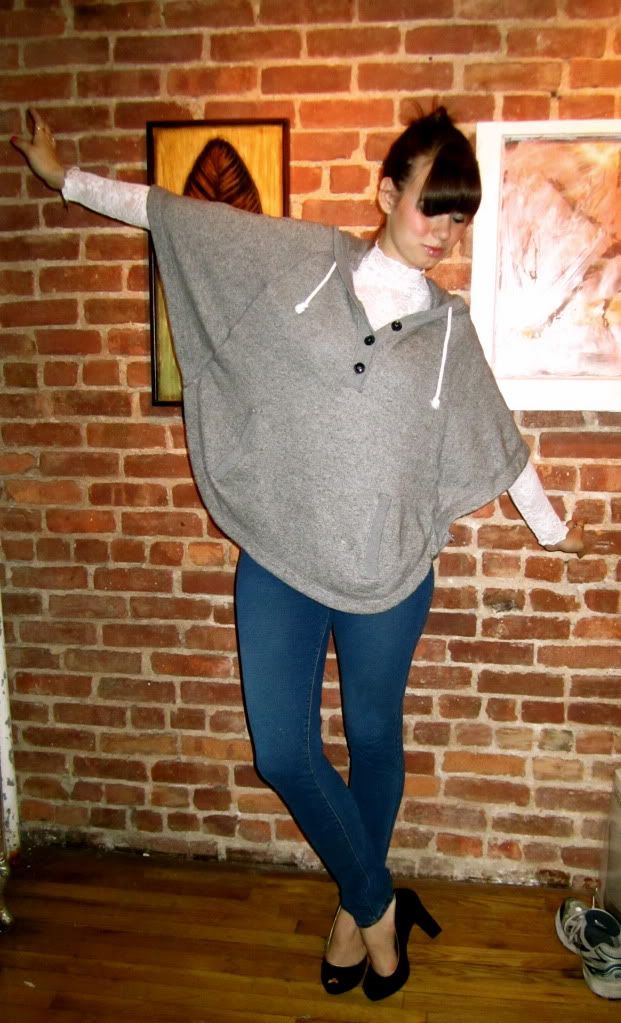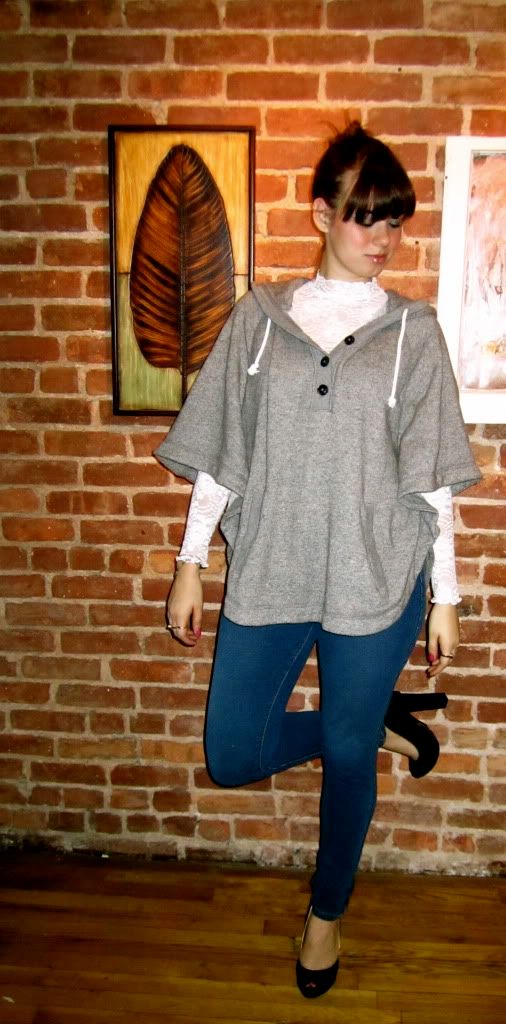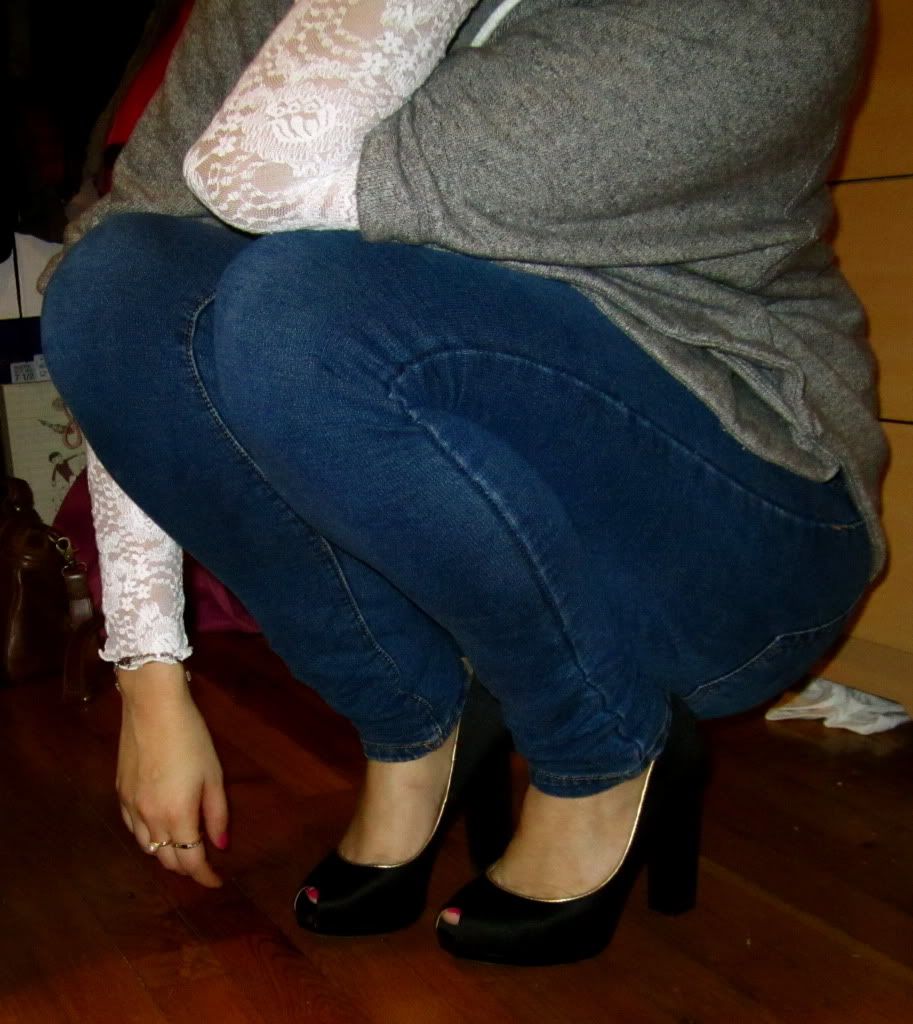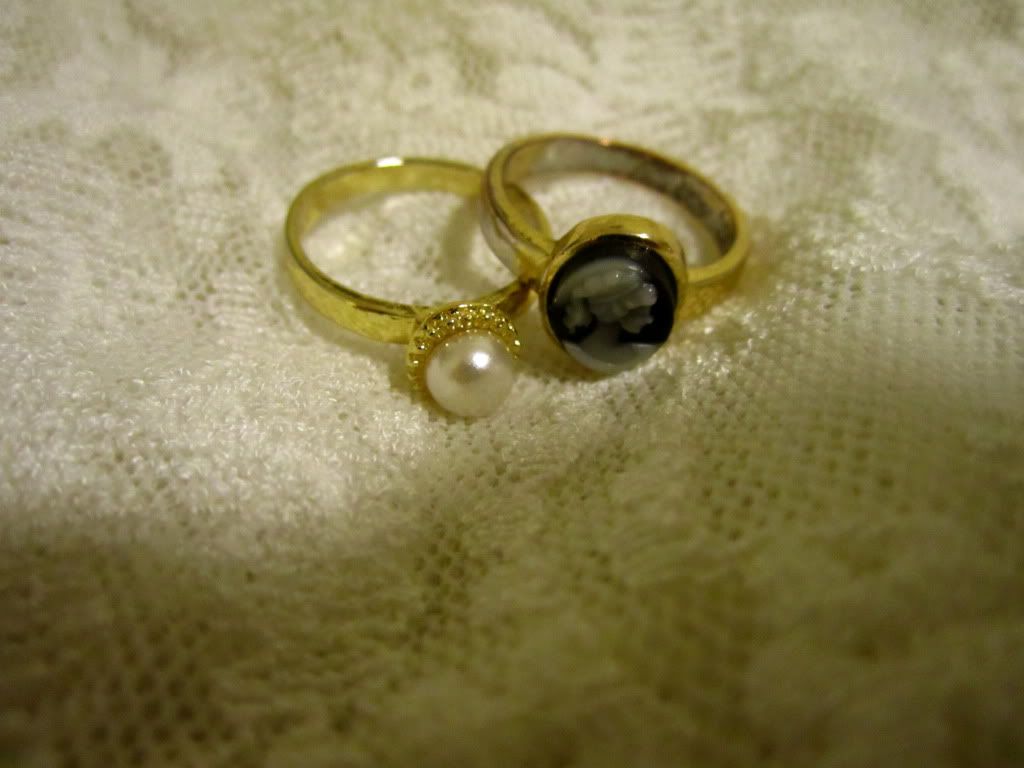 Hoodie: American Eagle
Shirt: Free People
Jeggings: Aeropastle
Shoes: Christian Siriano for Payless
Rings: Claires

I went to a sample sale Wednesday night with a friend from work where I picked up a couple of awesome finds including this Free People lace shirt! It has this really romantic girly look but I wanted to play it down a bit today, so I paired it up with my poncho hoodie from American Eagle but kept it glam with the shoes. To be honest these shoes are not that comfortable and aren't easy to walk in. They are very clunky and feel awkward but I still love them. They are so sleek and posh especially for Payless shoes. Of course after a storm like we had yesterday I didn't wear these outside and well doubt I ever will.
Thank god today is Friday! This weekend is so action packed but it does include seeing Black Swan and a dinner party at my friend's house. So there are a few things I'm looking forward to this weekend! How about you guys, any fun plans for the weekend?