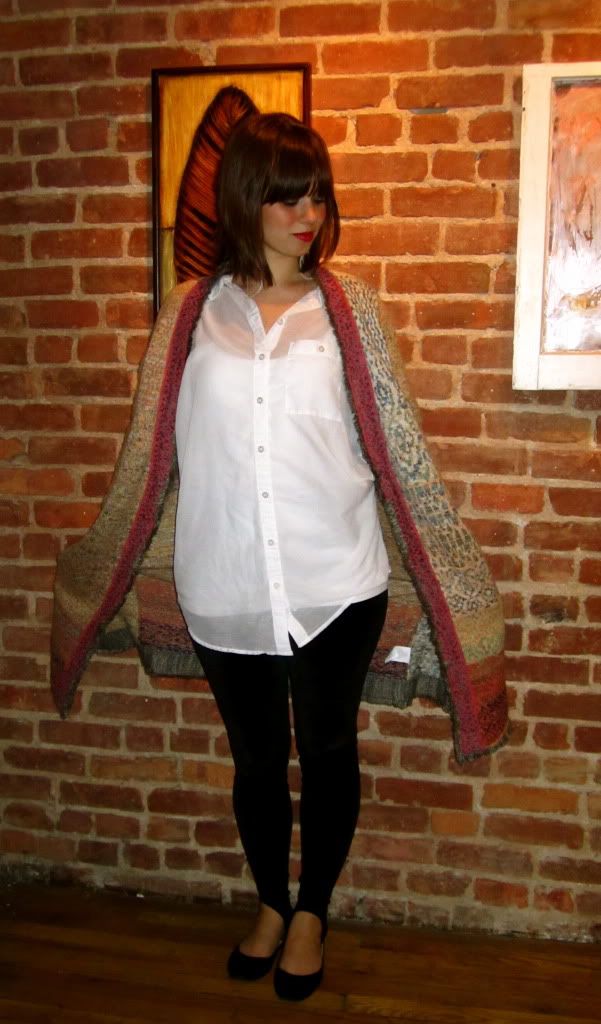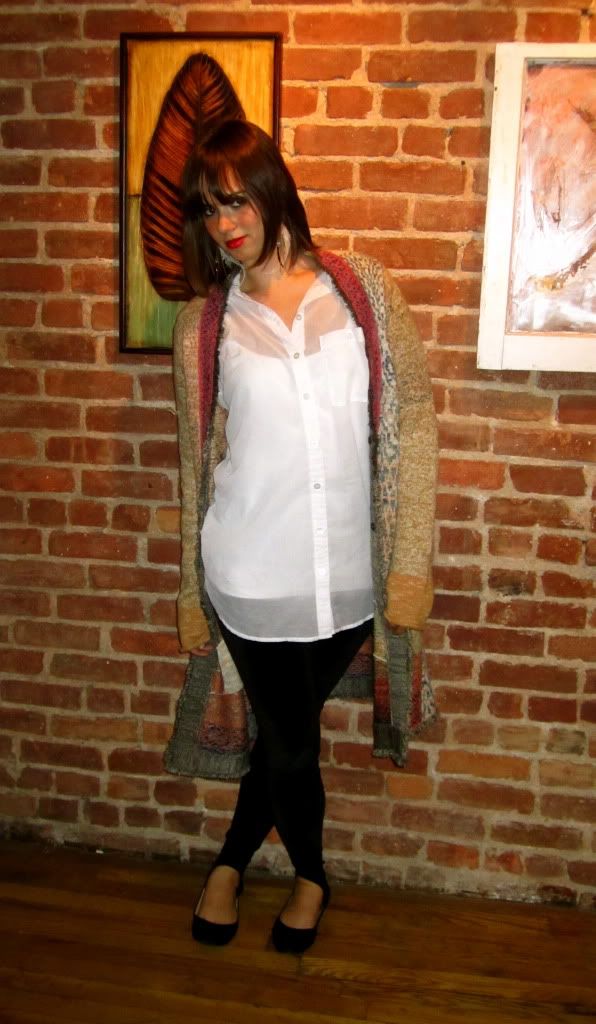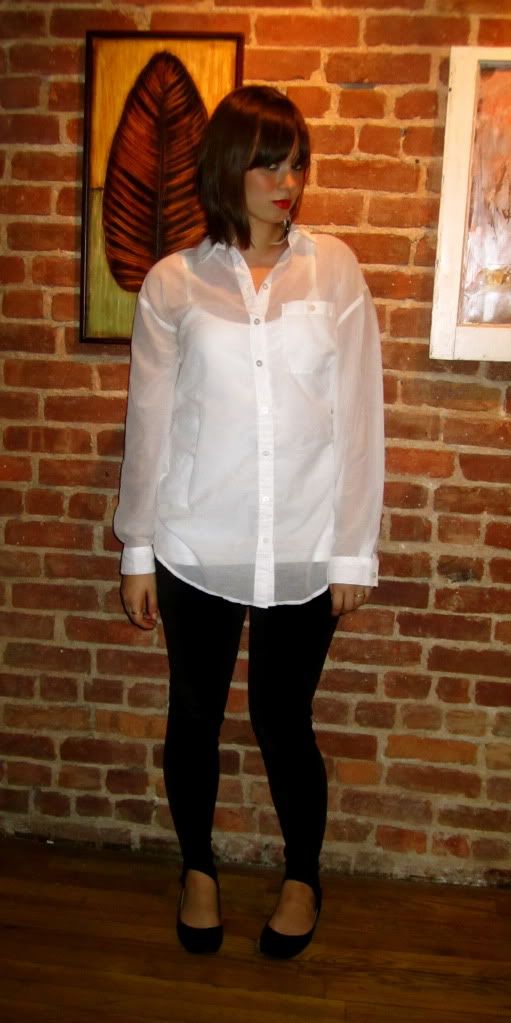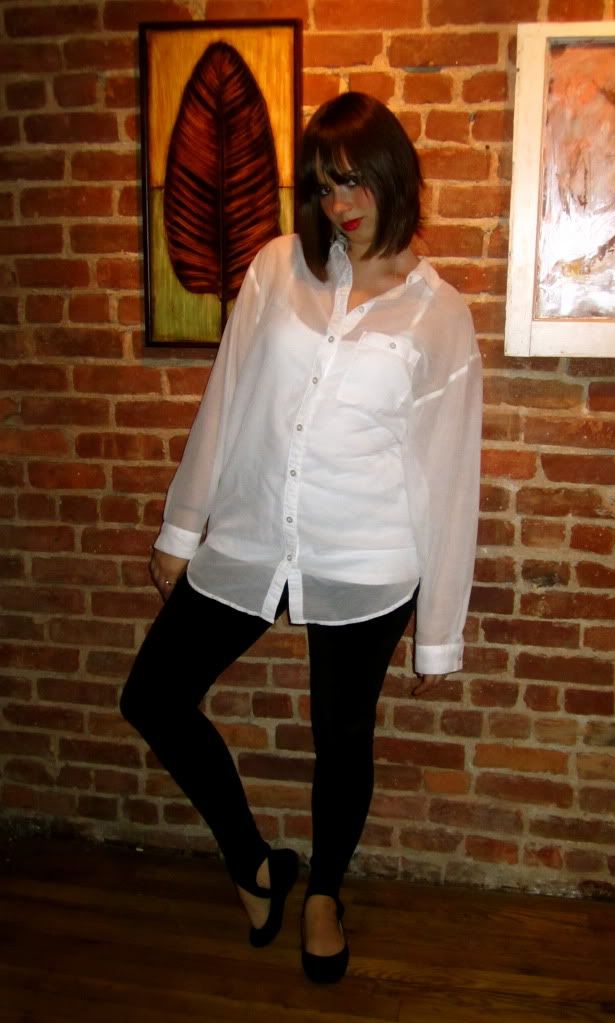 Cardigan: Free People
Shirt: H&M
Velvet Legging Stir-ups: American Apparel
Flats: no name
Earrings: Urban Outfitters

Velvet leggings is the way to go this winter. They are so warm, and the feel and look great! They are so easy to pair up with pretty much everything. Basic shirts for a casual look or even a dresser top to give it a more glammed up look. I took the casual route today with my H&M white shirt and Free People cardigan. I of course threw the ballet flats in my bag and wore my snow boots outside. Flats + snow = frozen toes. No thank you. I'm still looking forward to the warmer days especially now with all the spring lines coming out. It's so hard not to buy pretty wedges and spring dresses but these items will sit in my closet till March/April. Even though I am guilty of buying spring items already even though it's in preparation for my Miami trip.
Have you guys bought any Spring items yet?
PS
If you are on hypeed go HYPE my photo in the Nerdy Glasses category by going
here
! Thanks