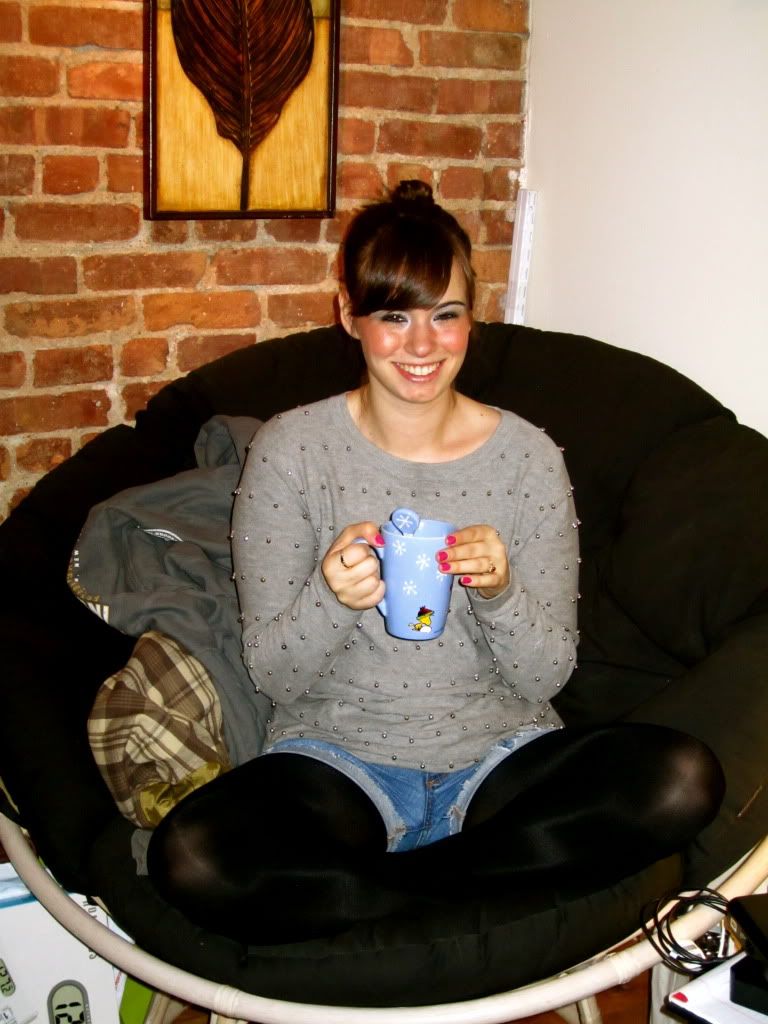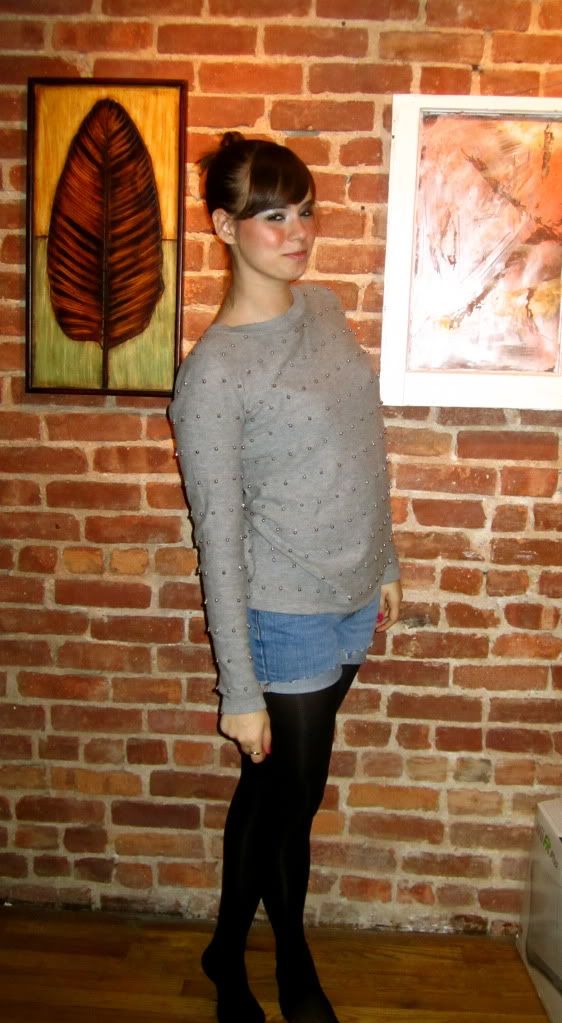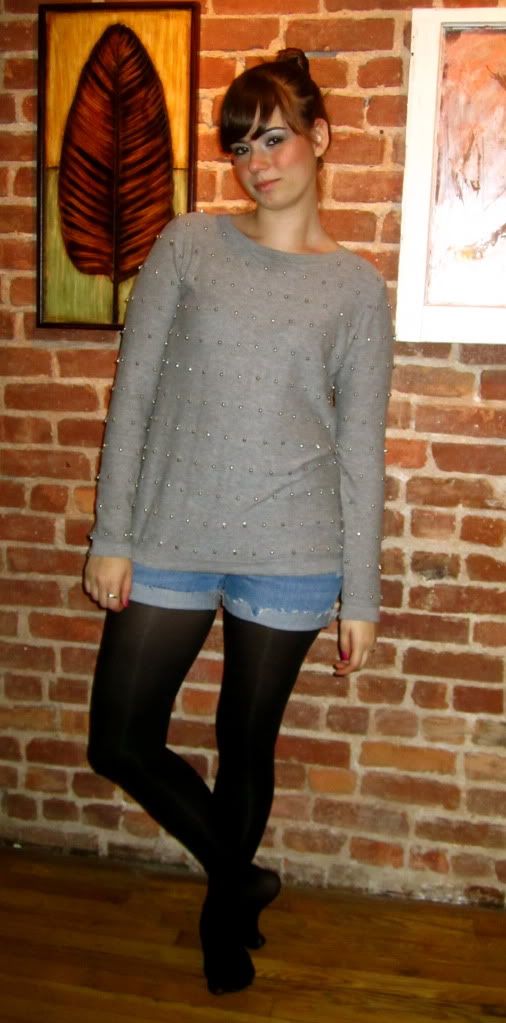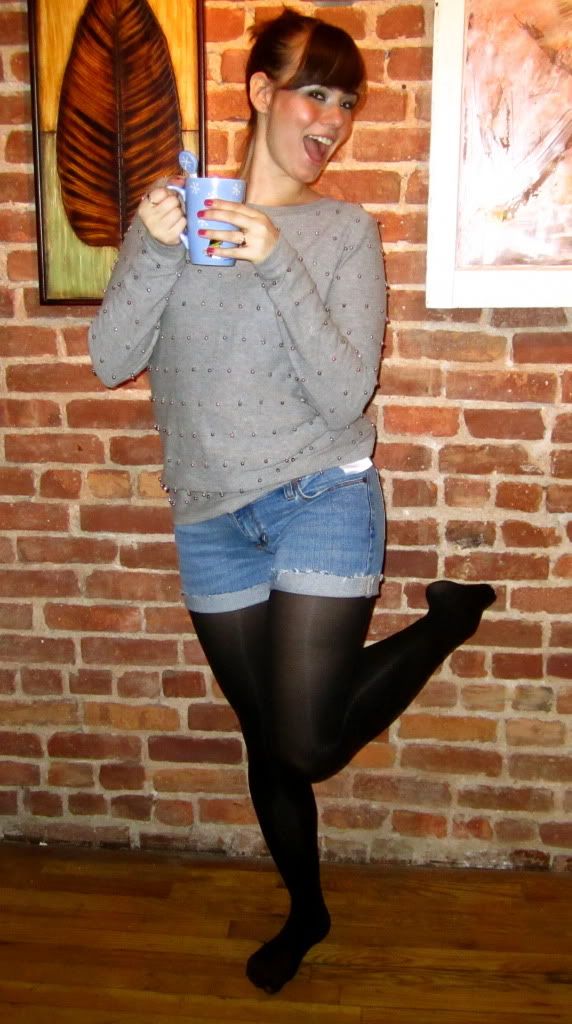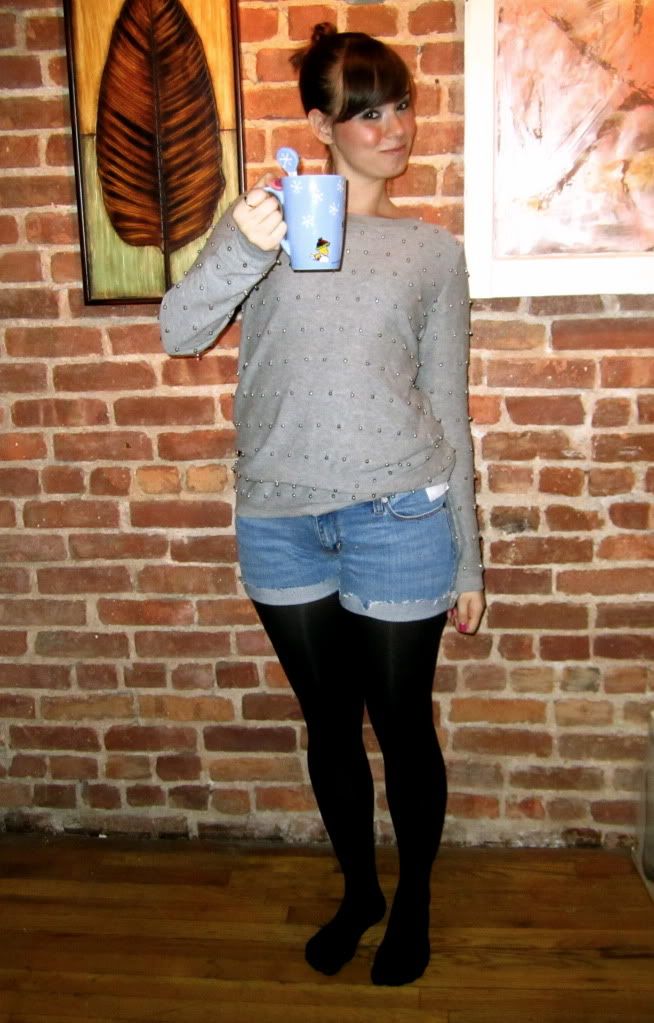 Sweater: Smitten by Michael Simon
Short: DIY Pac Sun jeans
tights: the Gap

The bf and I just got back from seeing Black Swan. O M G Natalie Portman plays a fantastic crazy chick and Mila Kunis party girl character was perfect for her. If you haven't seen it yet go see it now!! I don't want to give anything away just in case you haven't seen it but this movie should win an Oscar and so should Natalie Portman.
But of course once again it's snowing in New York and we walked 4 blocks to one of our favorite bars for dinner to be told that the sitting area was reserved for a party...so we walked all the way back home just so we can order in from there...in the snow. As soon as I got home I kicked off my rainboots, grabbed my favorite Snoopy mug and made myself hot coco. Every time it snows all I can think about is hot coco with marshmallows.
Also how great is this sweater!?! This was another one of my awesome fines at the sample sale. Yes those are beads and yes it's totally 1980s. I can not get enough of it! I want to wear it all the time! It's so comfortable and just amazing!
I hope everyone is having a great weekend so far!