The boyfriend and I decided to brighten up our apartment and make some use of our fire escape by buying some flowers and plants this weekend. Here are a couple of shots of our plants and our apartment.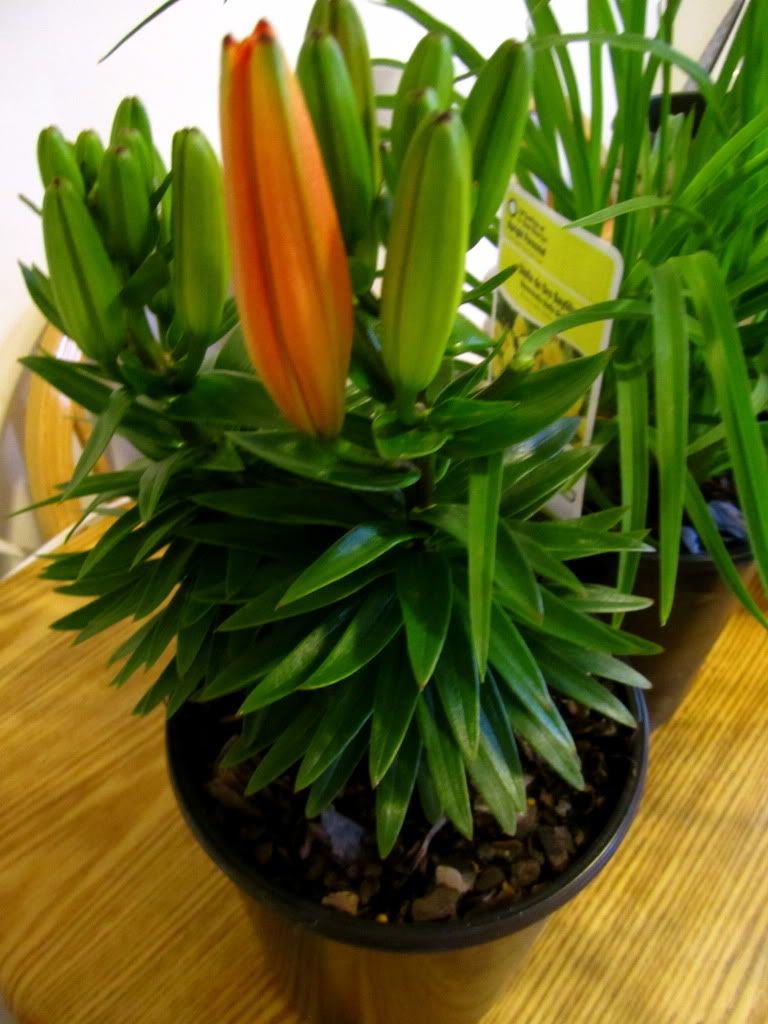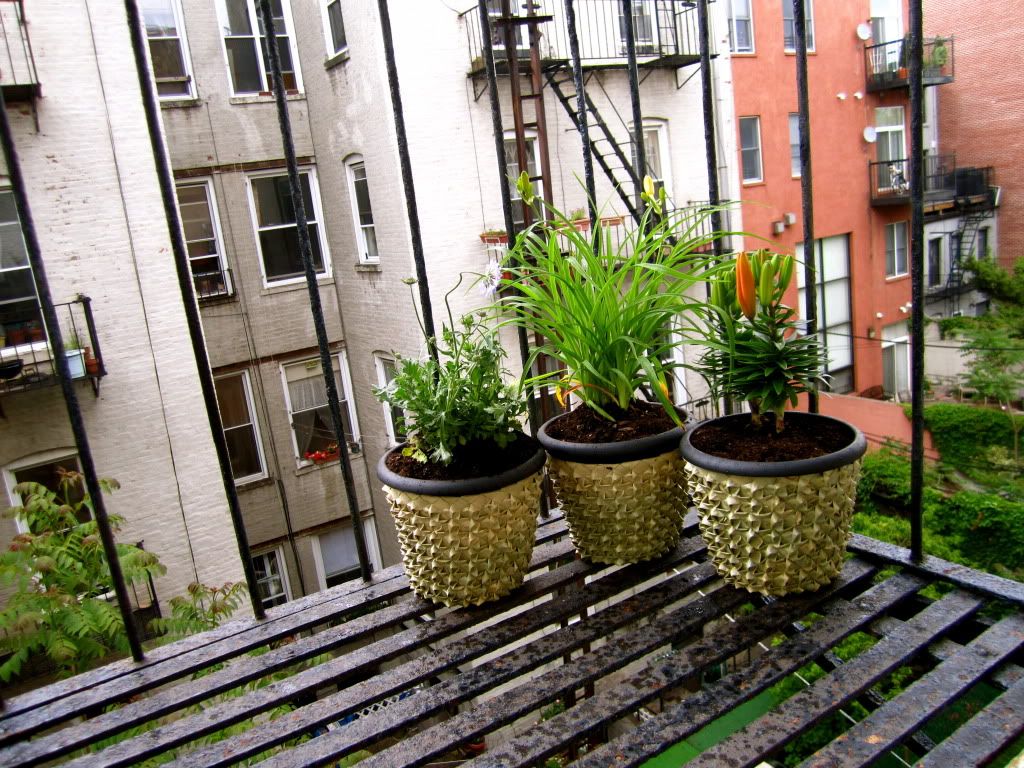 Our beautified fire escape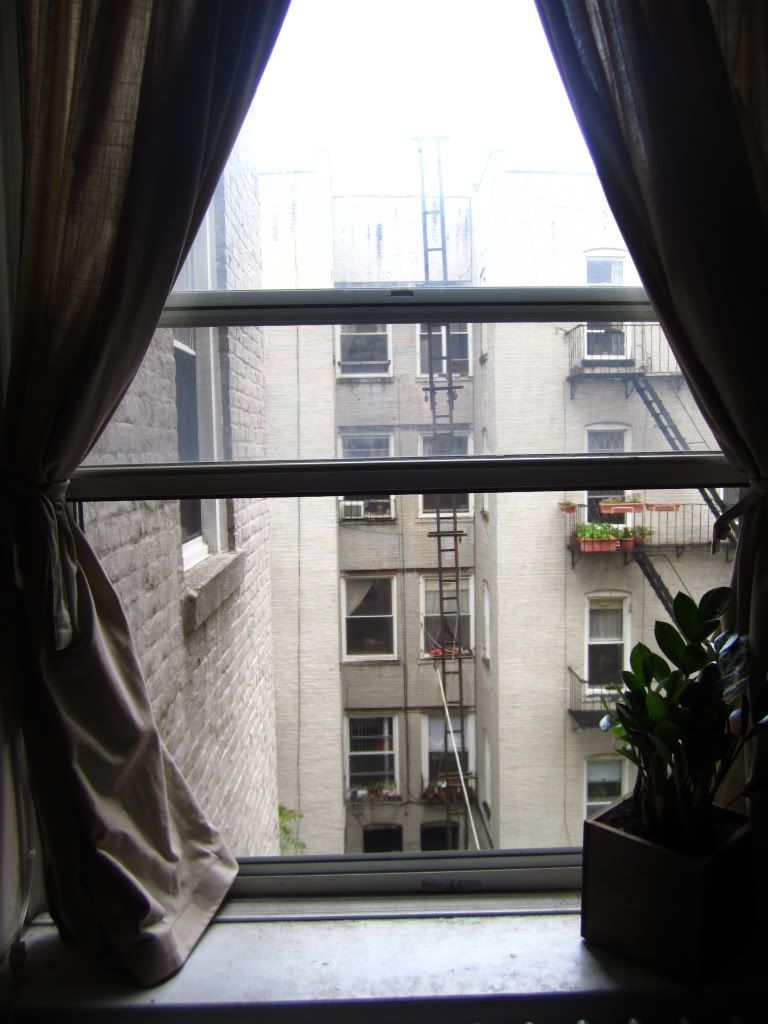 The window sill in our living room now has a plant!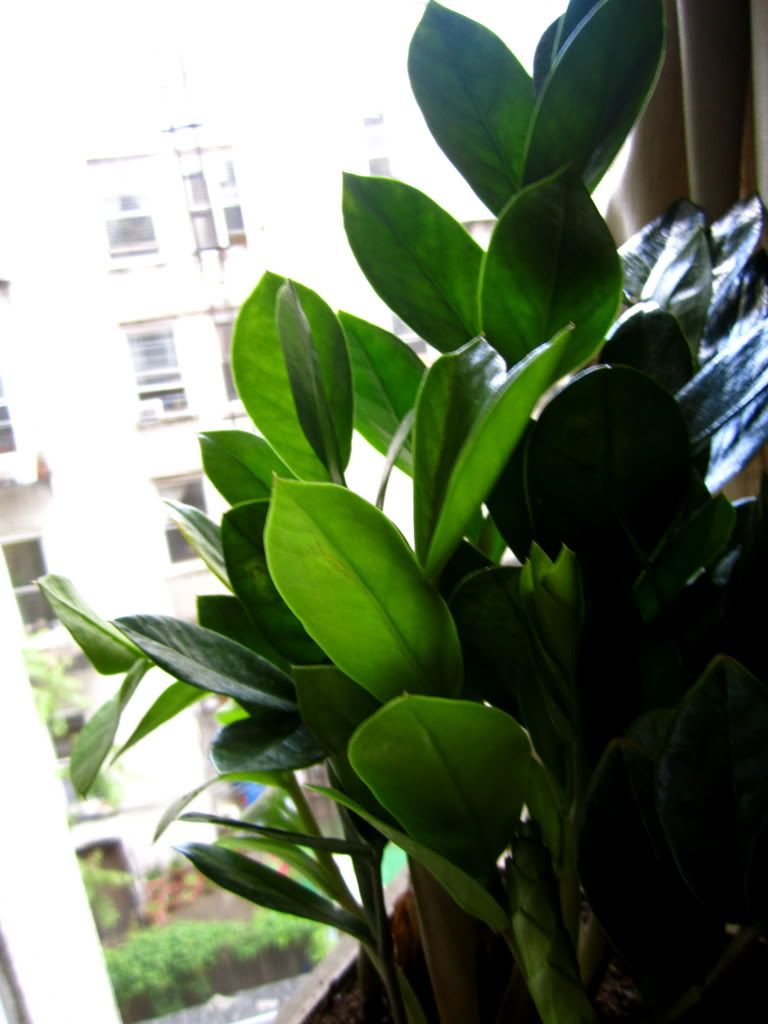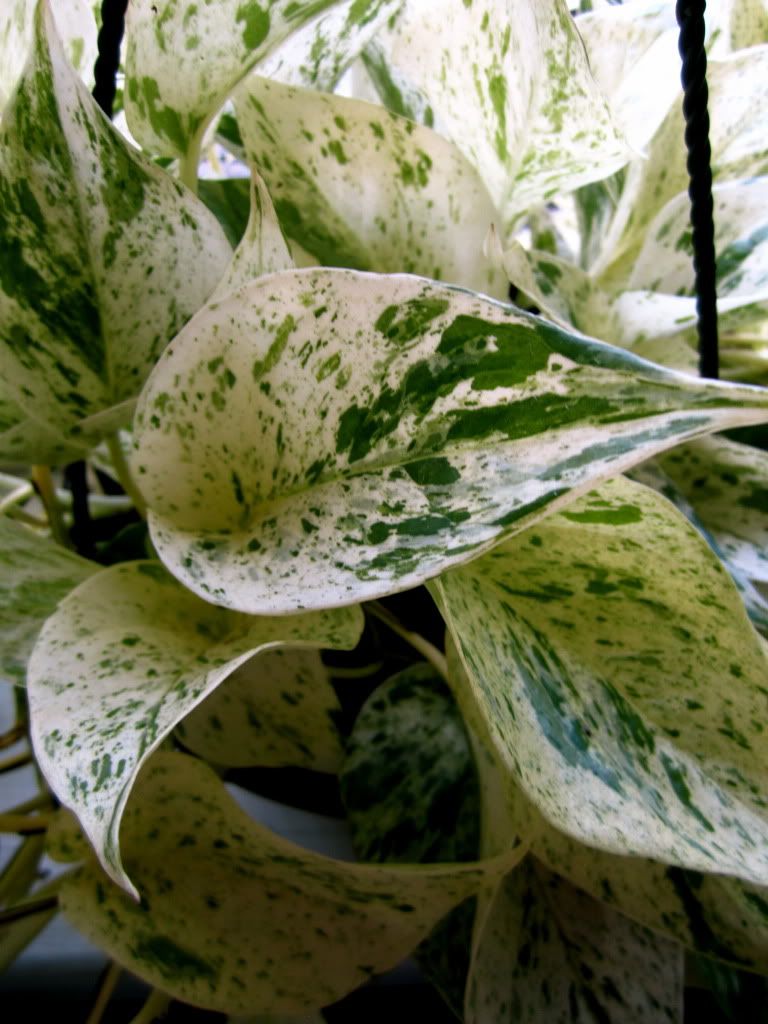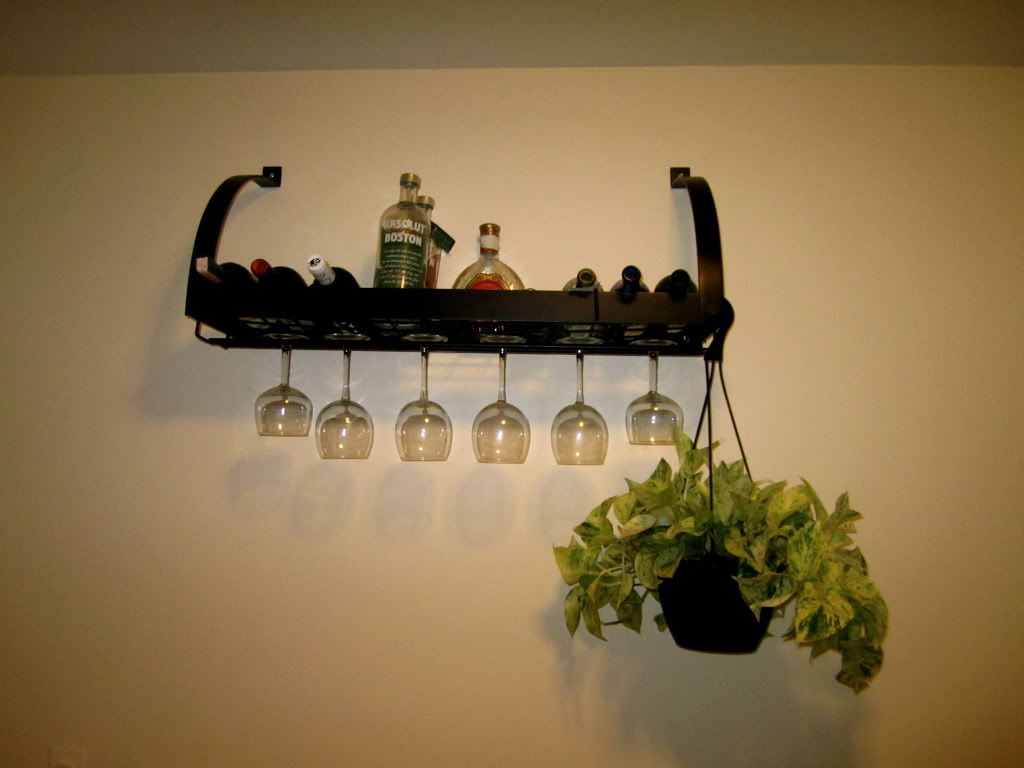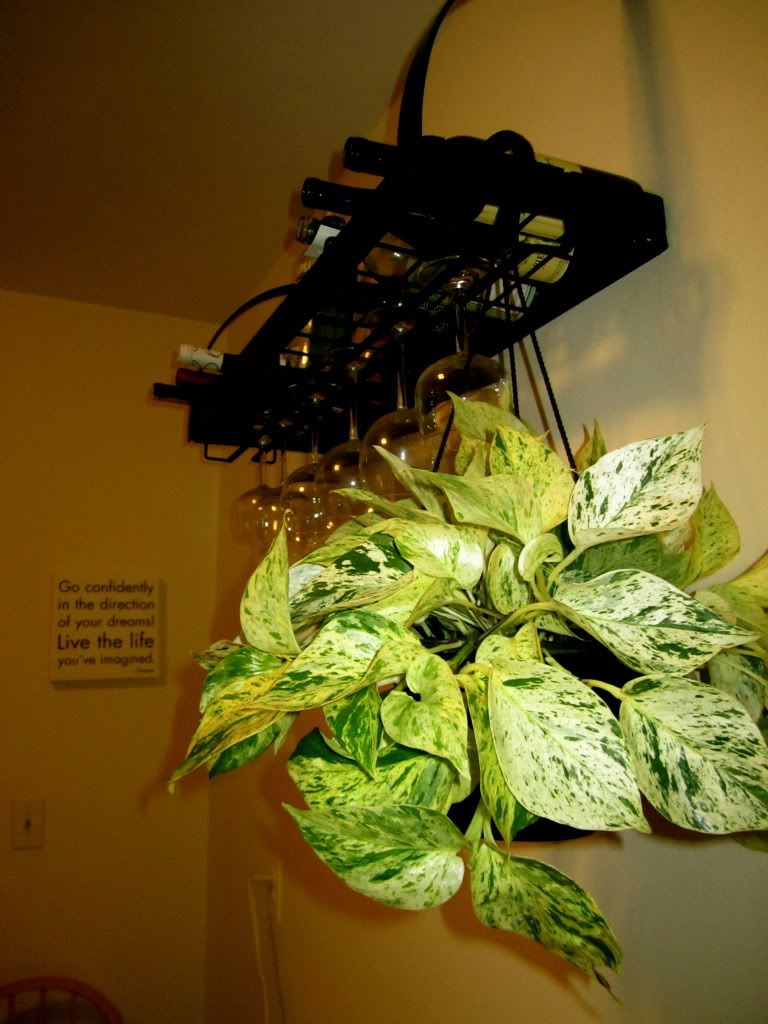 Our wine/liquor rack above our kitchen table.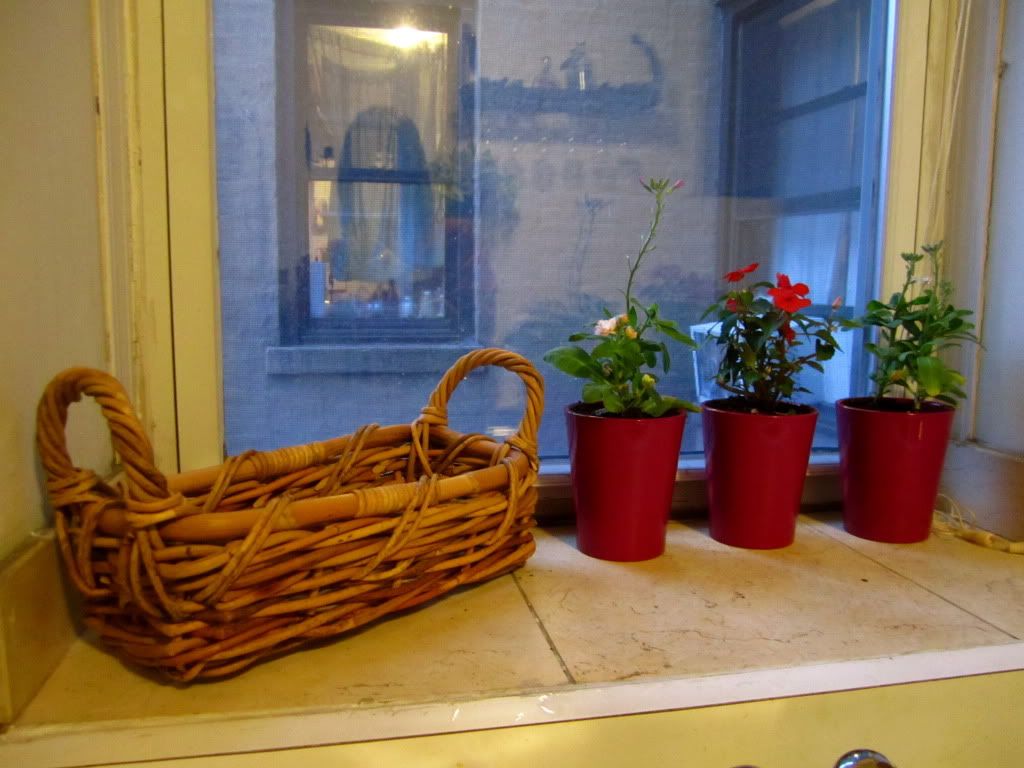 Window right in front of the kitchen sink.

The flowers haven't fully bloomed yet and I can't wait for them to do so. Our orange lilies are going to be so beautiful! Have you guys done any planting this season?