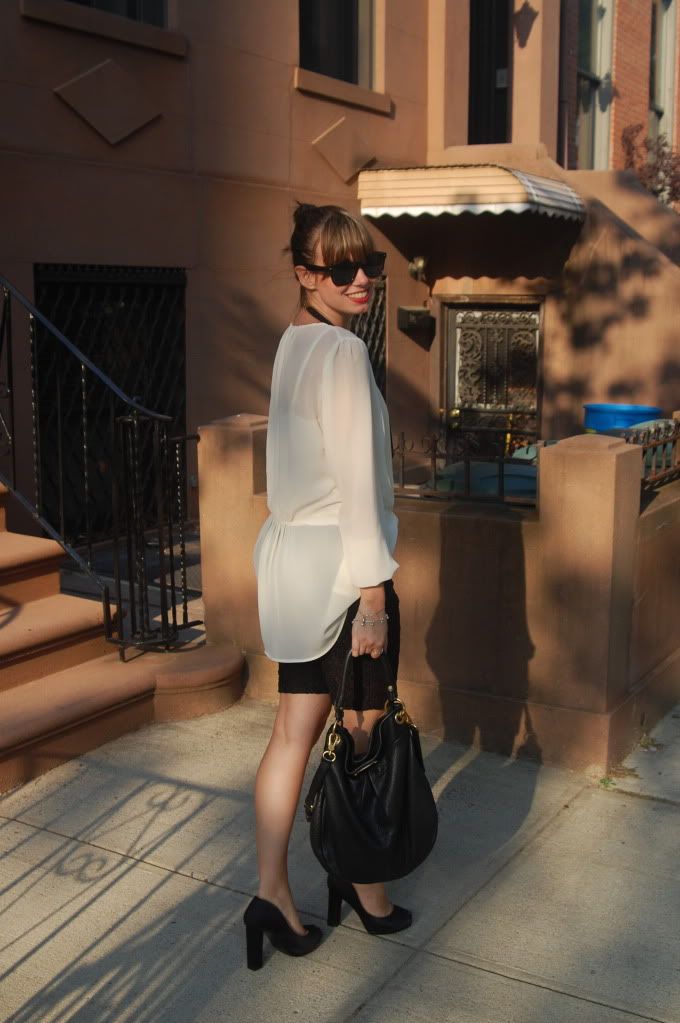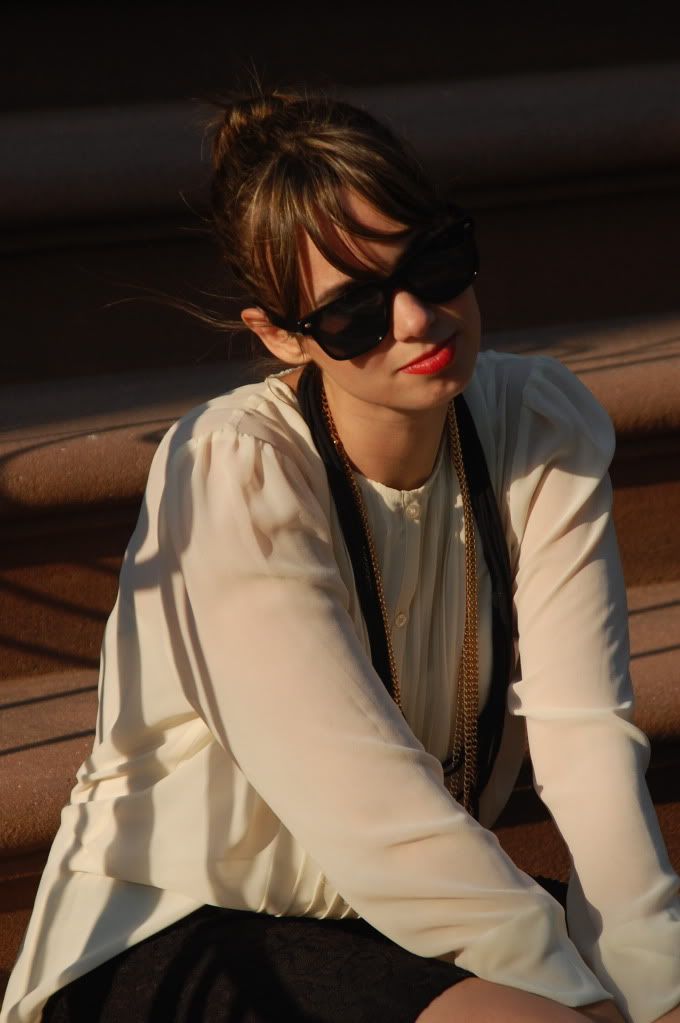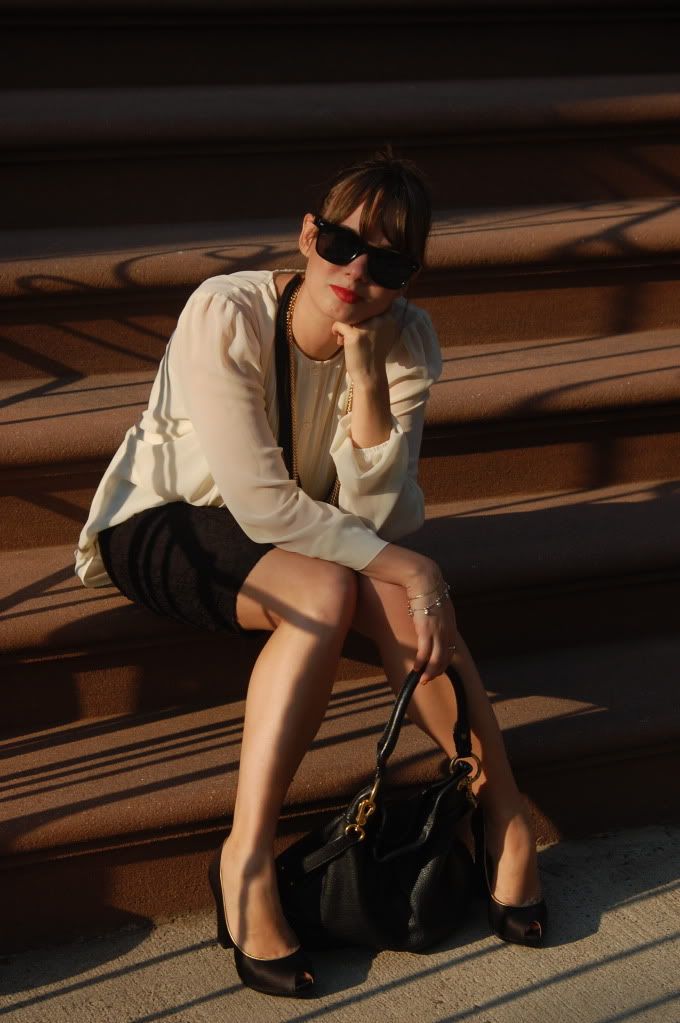 Shirt: Apart
Shorts: Forever21
Shoes: Christian Siriano for Payless
Necklace: H&M
Bag: Marc by Marc Jacobs

I finally bought the Lady Gaga cd (hence the title)...and I may have or may not have bought a Lady Gaga shirt (by that I mean I def. bought a Lady Gaga shirt). I totally rocked out to the cd after lunch today, a long with my other two male ("straight") colleagues. For some of the songs it took me two listens to really like, like Americano and Heavy Metal Lover. Overall the cd is really great and filled with some awesome dance music...at little on the religious side and very 1990s dance music influenced. Either way I am at total "little monster" and more then likely will rock the shirt tomorrow (it's a half a day at work sooooooo why not?!).
I'm so excited for the long weekend. The boyfriend and I have a few things planned like a friend's birthday bbq party and a brewers festival. Does anybody else have any excited plans for the weekend?
PS My readers get a special deal thanks to Mintbox.com on James Perse Online Sample Sale (

5% cash back when you shop the sample sale

)! Check out my last entry
here
.