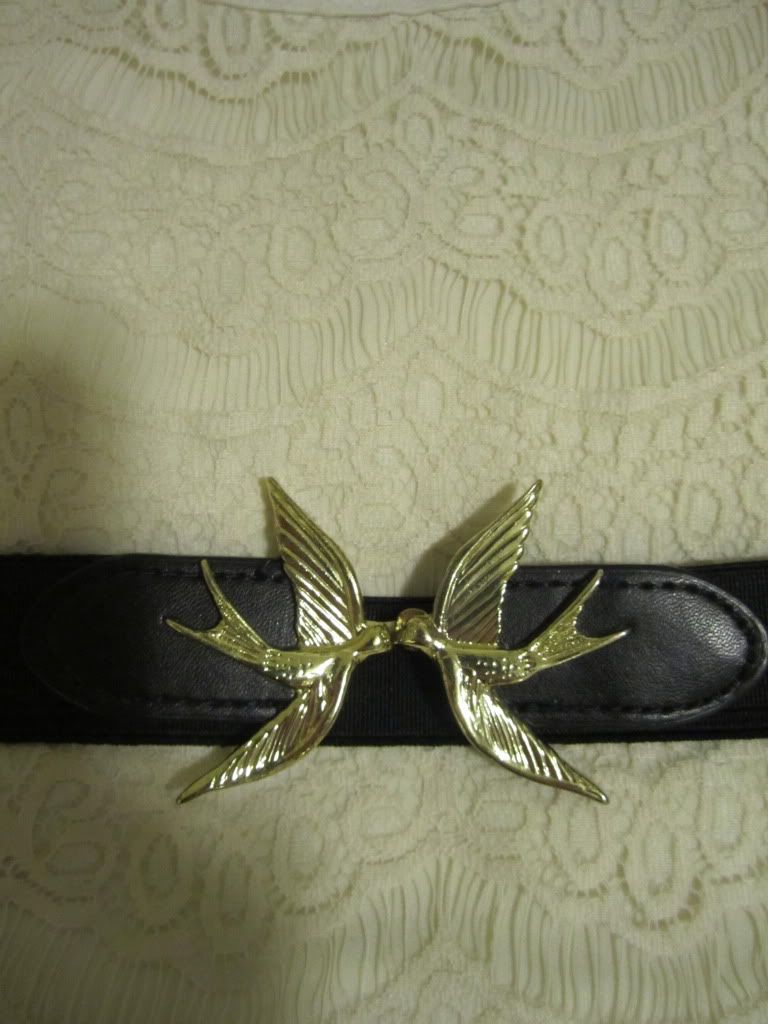 Shirt: Charlotte Russe
Skirt: American Apparel
Shoes: Zara
Bag: Zara
Belt: H&M
Necklaces: H&M and Forever21
Sunglasses: H&M
Caridgan: Target

I was feeling very inspired by the vintage look yesterday while throwing this outfit together. I bough this Charlotte Russe top last summer and it's one of those timeless pieces that will always work. I'm sure you guys are getting sick of this Target cardigan but it's just so simple to throw on since it's that type of weather where it's still chilly in the morning (when we took these photos) and it warms up during the day. This cardigan will def. get me through spring.
Do you have any pieces that you love or that you wear over and over again?