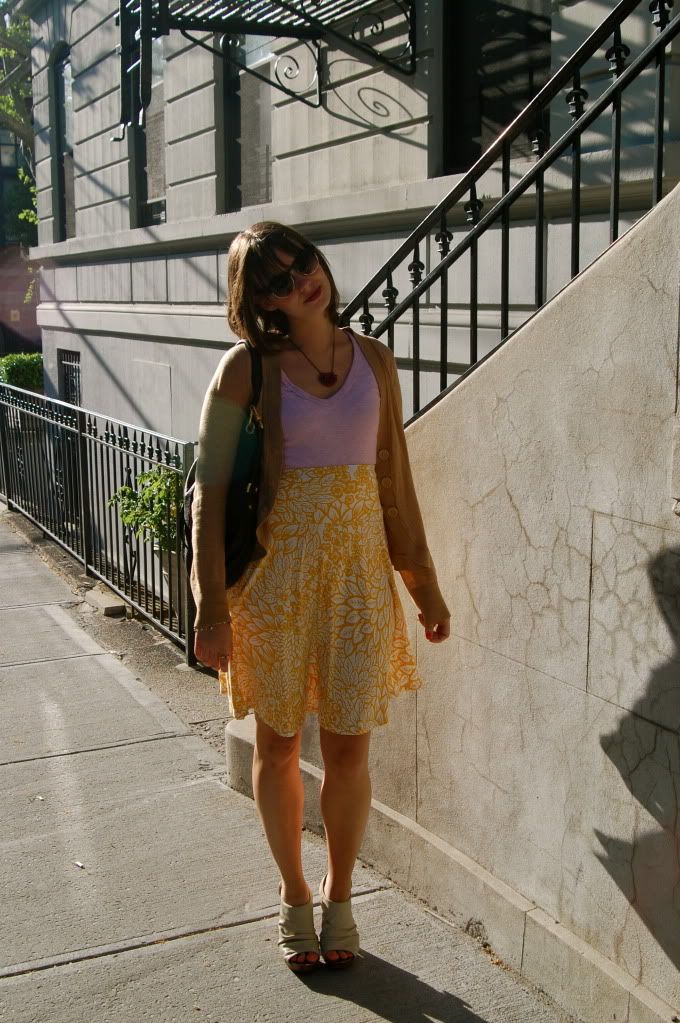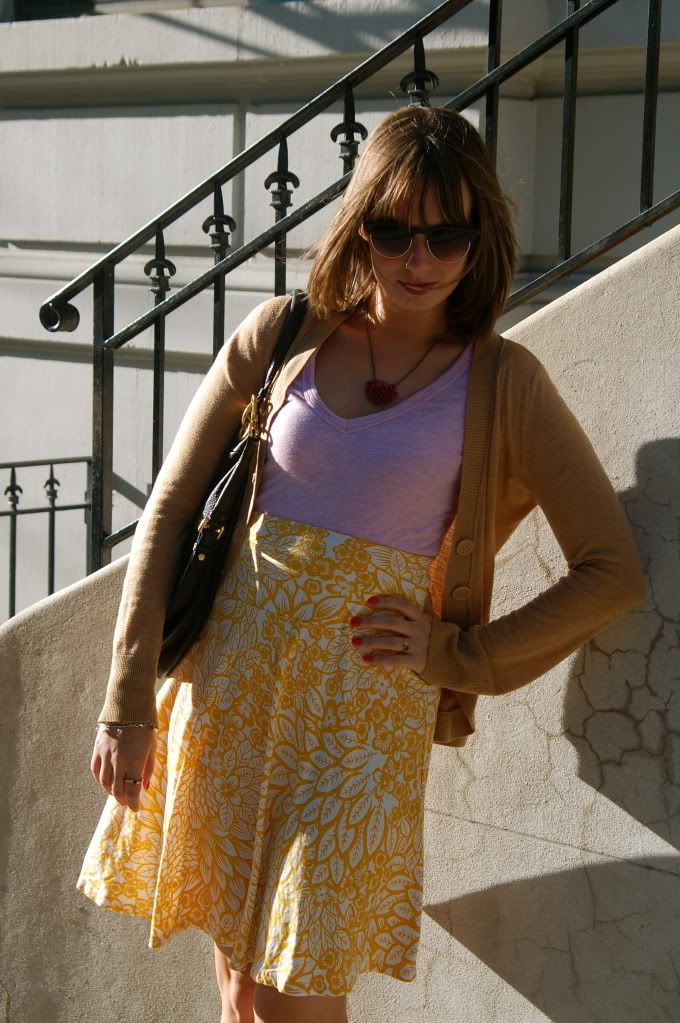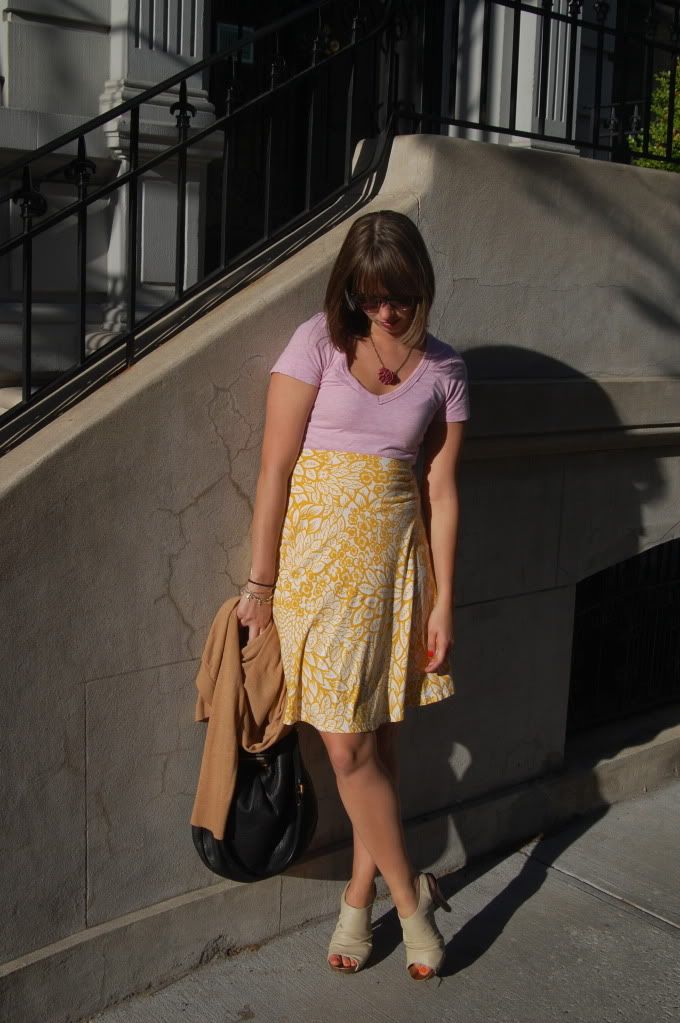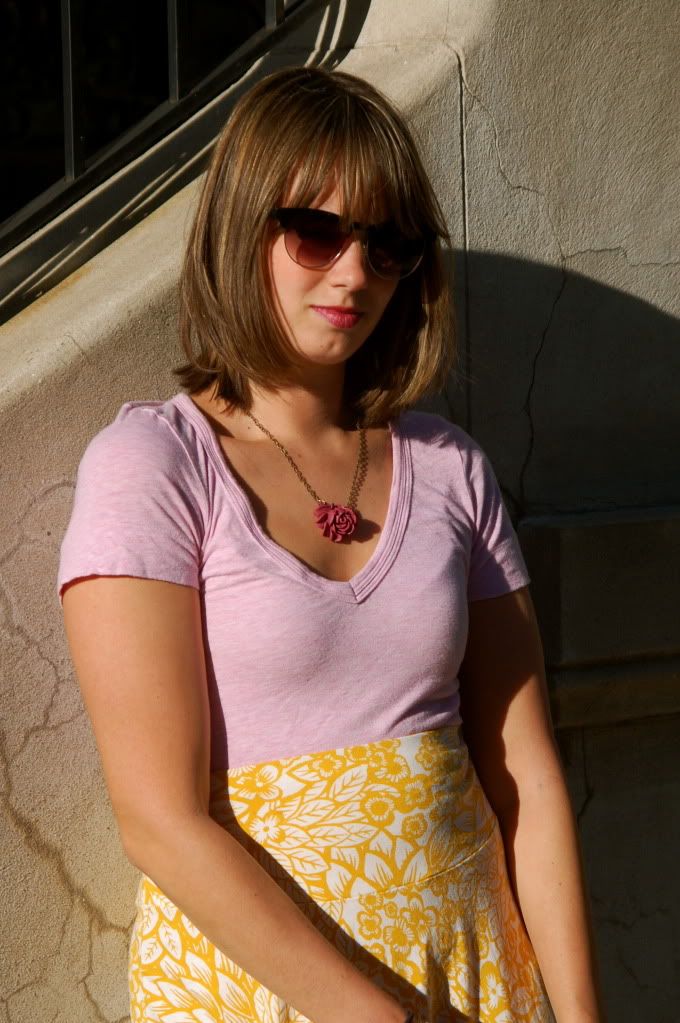 Skirt: H&M
Cardigan: Target
Shoes: Charlotte Russe
Necklace: Lottie Blyth
Bag: Marc by Marc Jacobs
Sunglasses: H&M

I've had this skirt and shirt forever now but never thought about pairing the two up, well then again this shirt hasn't really fit me in a while and I always felt self conscious in this skirt. The top band of the skirt always made me look wider then I am plus having a couple of extra pounds from left over college weight didn't help. Now that I lost all the weight that I gained the shirt actually fits me and I feel like I look decent in the skirt now. This skirt is hard to pull of since I still feel like depending on the angle I still look wider then I am. H&M mirrors do strange things to you when your in their fitting rooms, I remember trying this on during my lunch break the first summer I was out of college and working, and I remember looking the bright yellow but not paying attention to the top band of the skirt. It wasn't till I was at work when I wore this skirt and looked in the full length mirror did I realize that this skirt wasn't working but instead of giving it away I decided to hold on to it and I'm so glad I did. Sometimes it worth holding onto certain items. They can be goal pieces like those skinny jeans that you can't fit into anymore but dream of getting yourself back into.
I hope everyone is having a great start to the week!!