Crop tops are super sexy and are perfect to wear on a date night/day. You don't want to show to much on a date, you want to give keep some to the imagination. A couple of ways in doing so is by wearing high waist jeans and easy layering.
My fiance and I celebrated our 6 year anniversary over the weekend by going out and playing a little shuffleboard. Of course I wanted to to look cute but still be completely appropriate for the venue...also it was the first warm enough day to break out the crop top. So I knew I had to mix it it in for our day date.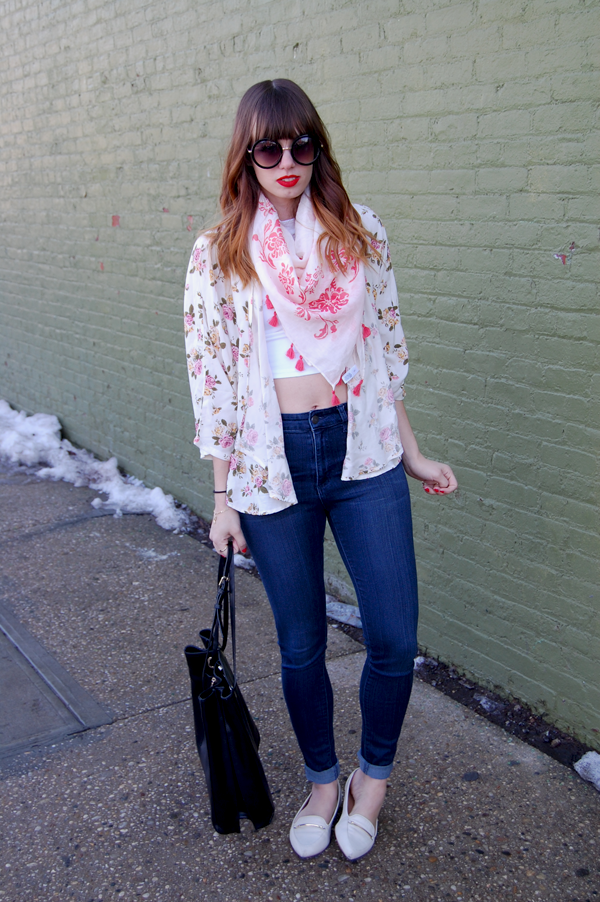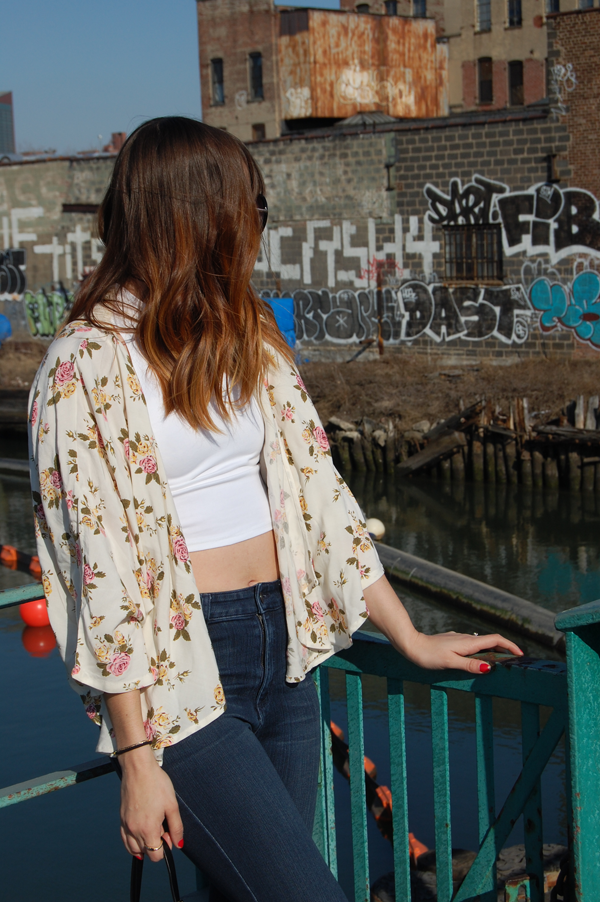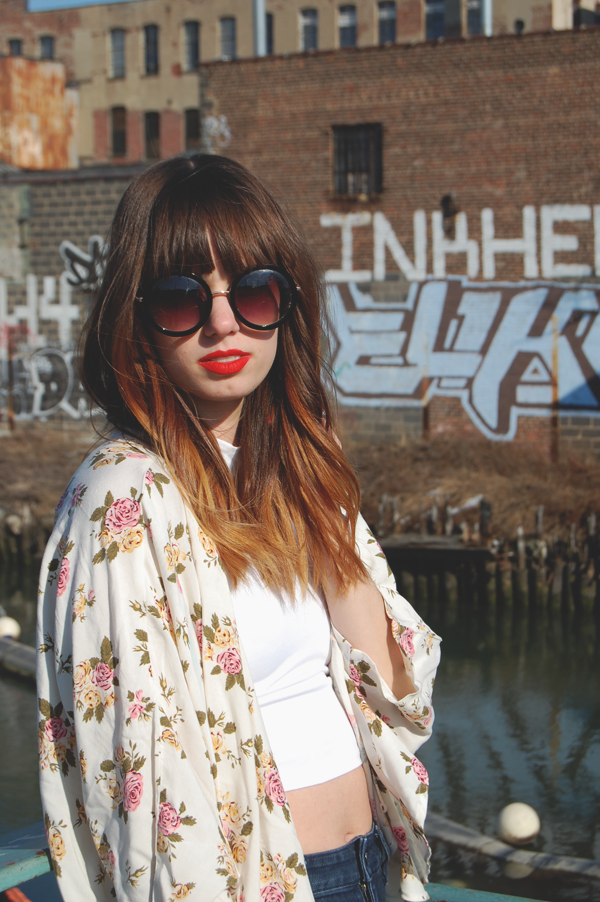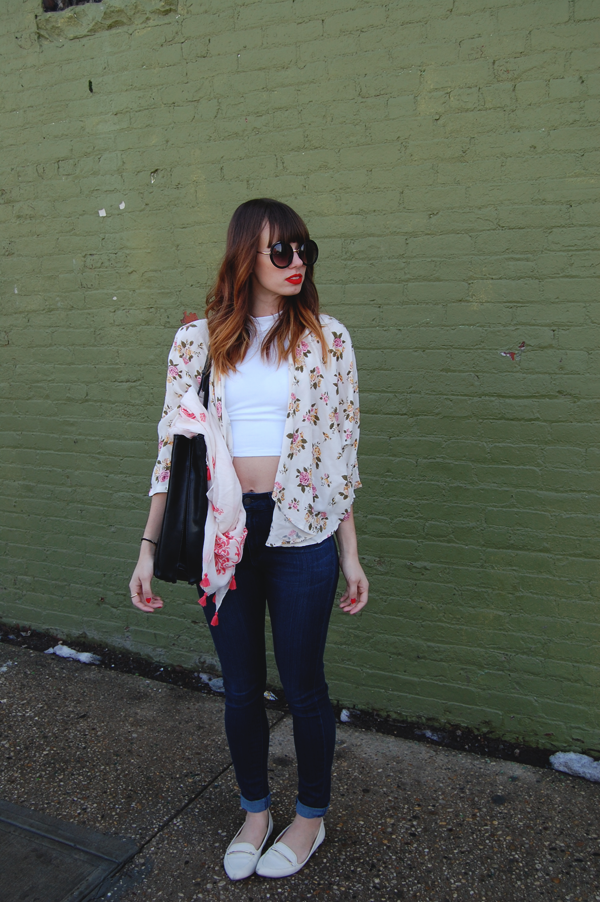 Kimono: Forever21 | Crop Top: Emma & Sam from LF Store | Jeans: Carmar from LF Store | Shoes: Dolce Vita (old) | Bag: Zara (sale) | Sunglasses: Aldo | Scarf: Aeropastle
1. Loose Layers.
Open knit cardigans or kimonos are not only perfect for the spring time since they are light weight but they are the perfect for spring time layering. Adding a open cardi will allow you to cover the crop top but not all of it. Just enough to have a peek of skin.
2. Spring Scarves...aka More Layers
. You can never go wrong with a layer that you can easily take on and off. Spring scarves can add a pop of color or print to a look but also help keep your look cozy and put together.
3. Pointy Toe Flats.
Sure your legs and butt look great in heels but heels and a crop top might be um too much. Especially depending on your date, if you are doing something casual or something a little more activity that requires you being on your feet...stay away from feels. Pointy toe flats dress up a look and give it that heel look without having the height. Plus they are totally more comfortable.
4. High Waist Jeans
. Keeping the idea in mind of not showing too much do do high waist pants or jeans. This will keep your mid-section covered but will allow for a peek of skin. this is especially goes for my gals who are 20 plus. Lets be honest low waist jeans and crop tops just doesn't look cute on us. Lets keep it classy ladies.
5. Favorite Day Bag.
Go simple. Go basic. Go with neutral tones colors. You don't want your look to clash to much so use your favorite day bag whether it's a clutch or your favorite shoulder bag.
Dates of course vary and all depends what your doing. For a dresser occasion you might want to pair your crop top with a high waist midi skirt and heels. Or if it's somewhere outdoors during the summer high waist shorts. This look in particular is a look that you can wear during the day and into the night.
Would you wear a crop top on a date?