I've always been a fan of polka dots, but as I get older I want to move away from the total cutesy look and more sophisticated stylish looks. Even on my more casual days. Polka dots can def. go totally cutesy and young, but there are some tricks in picking out polka dots and styling them to make them a little more sophisticated.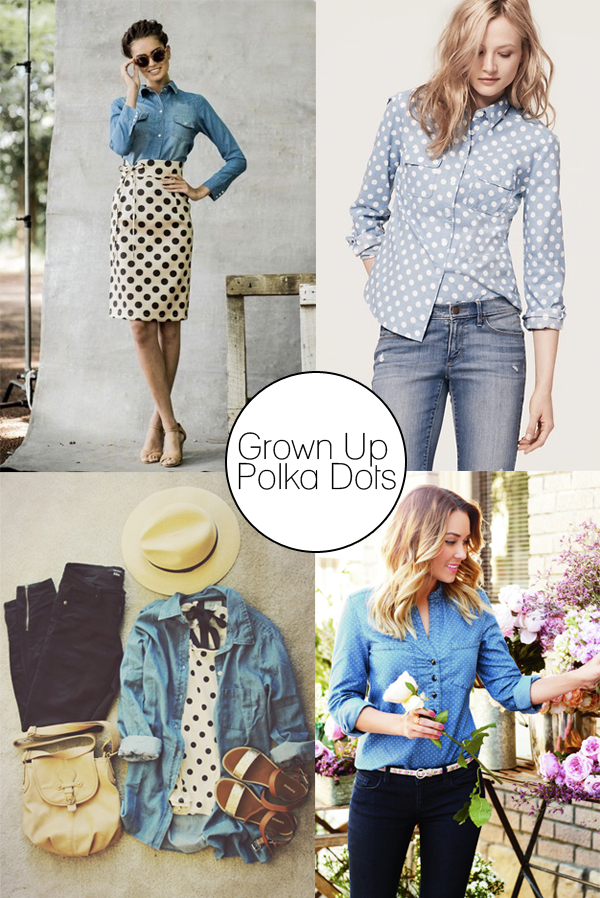 Button down chambray tops have been my new go-to's. Polka dot chambray tops are just the perfect pairing of my two favorite things. I love that with these tops you can dress it up with a pencil skirt or a pair of trousers. Or take them to a weekend look with a pair of dark denim jeans and boots, flats, and sneakers. I also like that these tops are a little more grown-up. That they can be work from desk to weekend.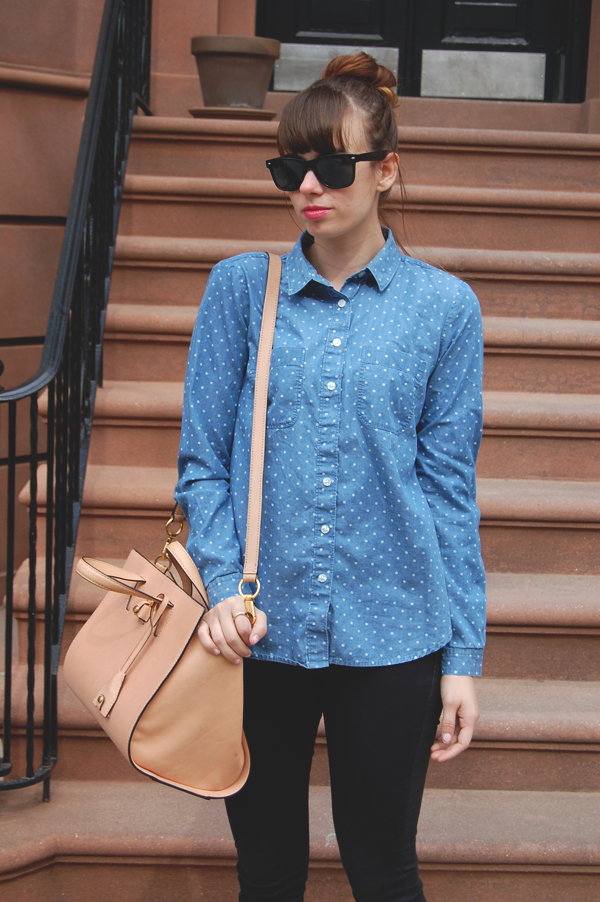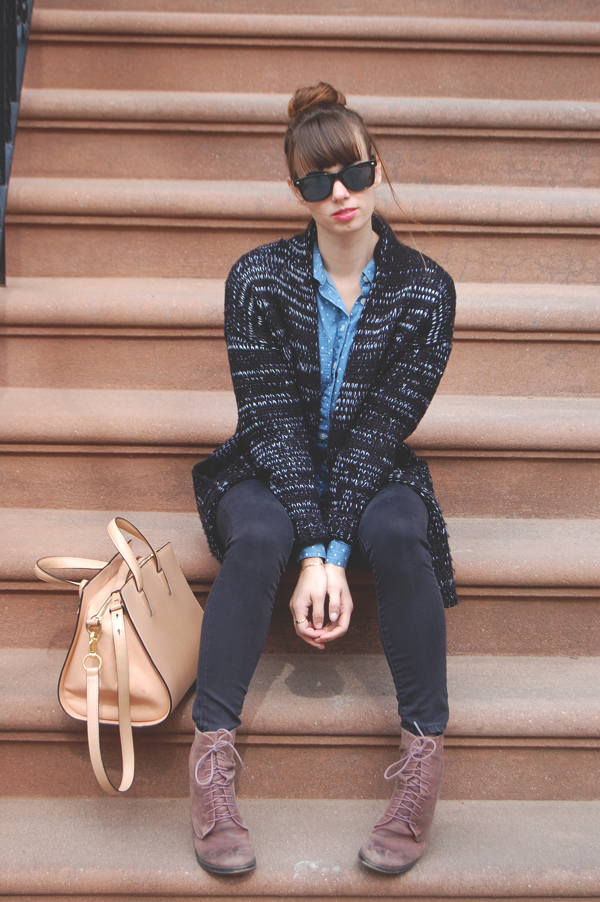 Sweater: Forever21 | Shirt: LOFT | Jeans: Zara | Shoes: Shoemint | Bag: Alexander Wang (sample sale) |
Sunglasses: NYC Street Vendor
I wore this look to run our usual weekend errands. I love that this look is dressed down but still chic. And more importantly still comfortable.
How do you wear polka dots?