When it comes to my everyday outfits, I'm pretty basic. I'm a t-shirt and jeans type of girl at heart, even though my job (sometimes) calls for me to get a little more dressed up then that. Layered necklaces are my favorite trick to dress up a pretty basic look. Adds a statement and a bit of personality.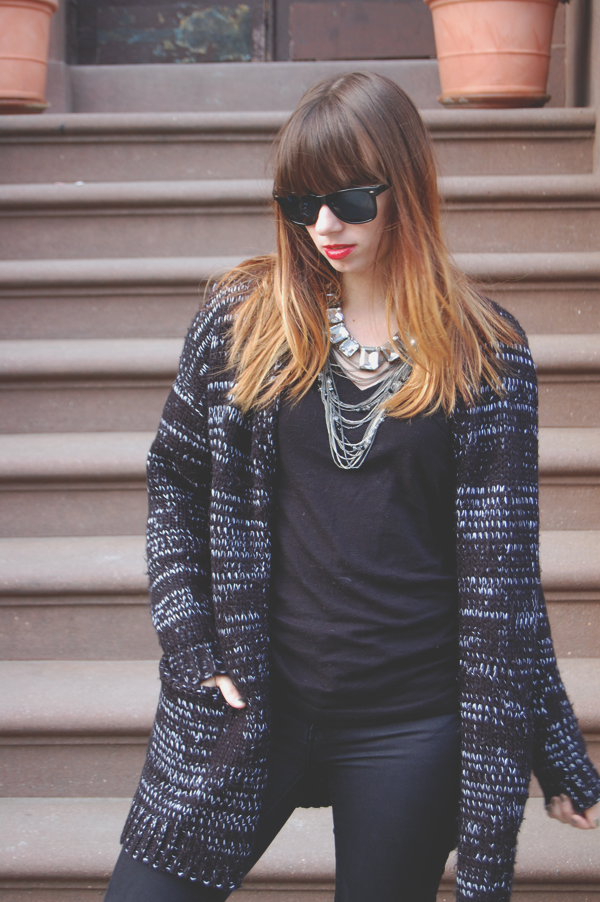 Sweater: Forever21 | T-Shirt: Target | Jeans: Zara | Necklaces: Forever21 and c/o Ann Taylor |
Sunglasses: NYC Street Vendor
What do you think of the layered necklace look?