Erin Wasson and Free People are a match made in heaven. She is like the rocker gypsy cool girl Godess which is everything Free People is about. Maybe it's because I have my own wedding buzz going on, but I love the whole idea behind Free People's March Catalog. The road trip to Vegas to get hitched. All the laid back casual looks. Undone hair. Oversized sunnies. It just feels like my vibe. Jeans, t-shirts, boots, and motorjackets.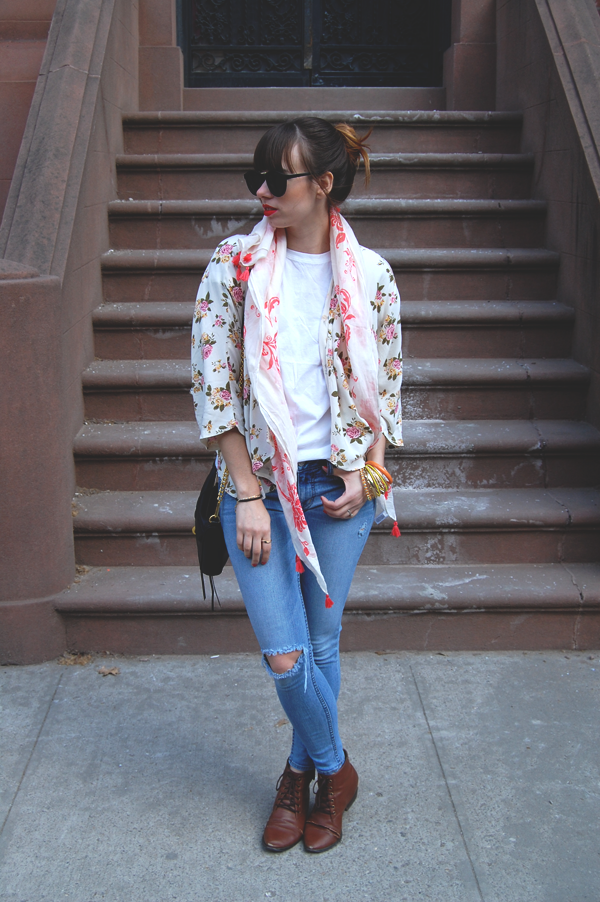 Kimono: Forever21 | Shirt: H&M | Jeans: American Eagle | Shoes: H&M (old) | Scarf: Aeropastle |
Have you checked out the Free People Catalog yet?