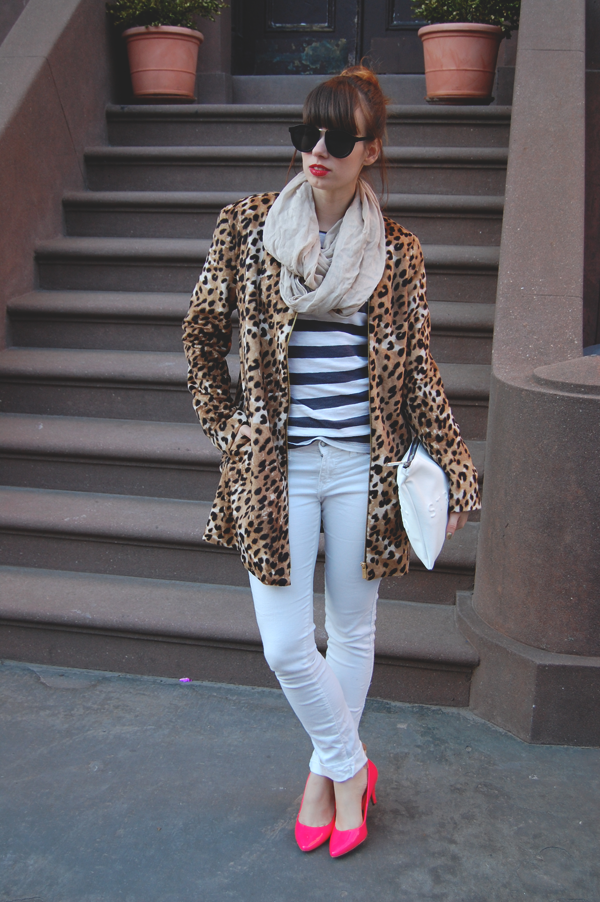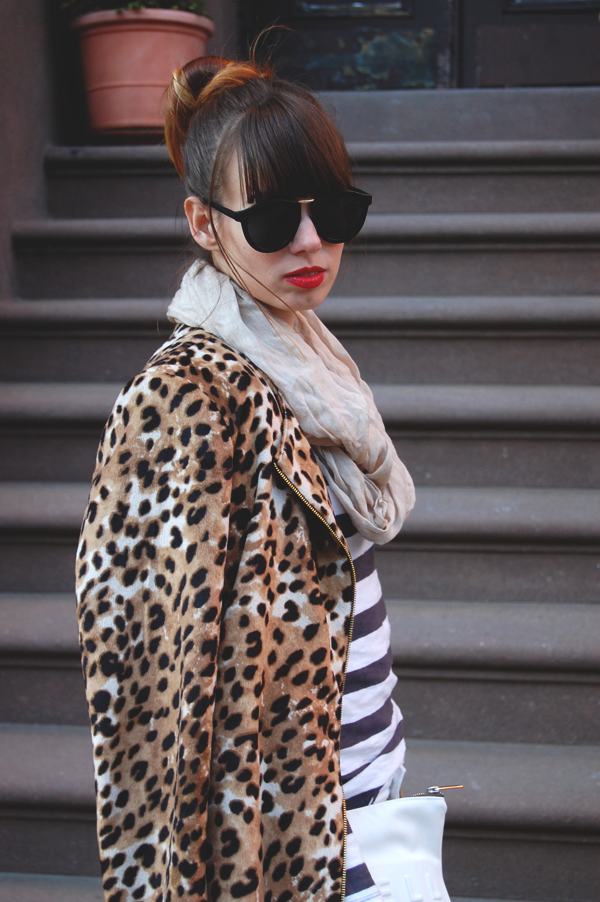 Jacket: Calvin Klein | Shirt: LOFT | Jeans: H&M | Shoes: H&M | Clutch: Zara | Scarf and Sunglasses: c/o Hugssy
This leopard print coats is one of my favorite pieces that I have in my wardrobe. I was happy when it was warm enough last week to break it out without having to wear another jacket on top of it. I've been waiting to play around with this jacket. Stripes and leopard print doesn't necessarily go together but the trick is to do wide stripes so that the look isn't busy. Play with neutral pieces like white jeans and a neutral bag. Add in a pop of color like a pair of pink pumps to make the look stand out a bit.
What do you think of this mixture?
---
NOTE FROM THE EDITOR:
Sorry for this minor interruption....Lately I've been getting a lot of comments about following blogs, if your comment doesn't pertain to my post and is just self promotion please note that these will be marked as spam. I want to hear your thoughts and comments! Please review my full comment policy
here
. Thank you!