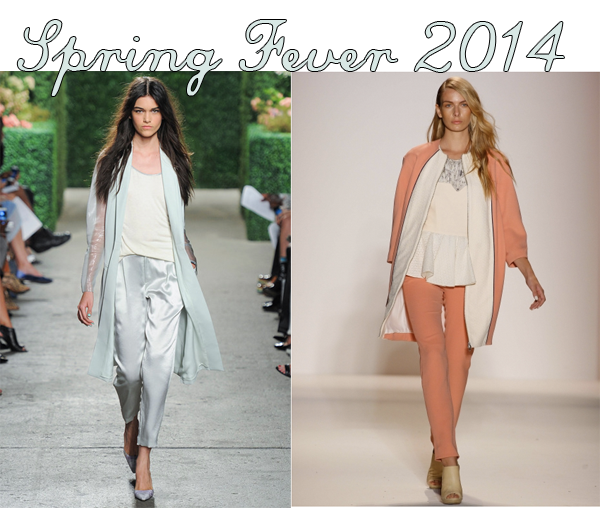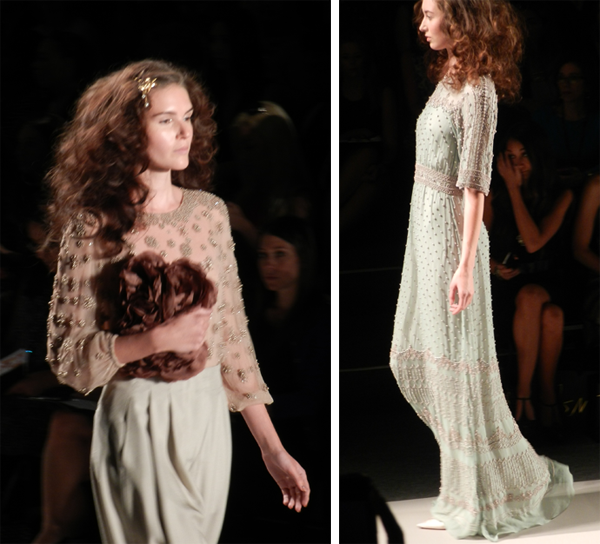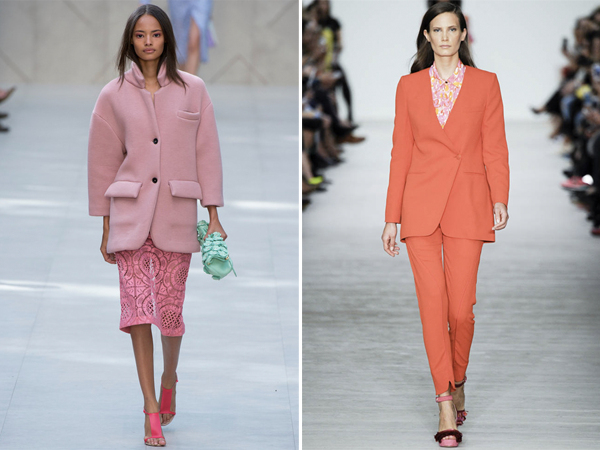 Nonoo (style.com) | Noon by Noor
Jenny Packham (pictures taken by me)
Burberry (style.com) | Matthew Williams (Fashion Gone Rogue)
Last weekend was such a tease...and now here we are with another mess of winter on our hands in NYC. To say that I want spring here really badly would be a total understatement. Not only am I just over the cold and snow, I am so ready to shed the layers and put some spring into my step. So I took the opportunity last weekend to mix in some of my favorite spring trends. Including the pastel pinks with louder colors and light silky trousers.
Jacket: Ann Taylor (old) | Sweater: Smitten (old) | Pants: Kohls | Shoes: Zara (sale) | Bag: Zara (sale) |
Sunglasses: Glow Accessories
What spring trends are you looking forward to wearing?