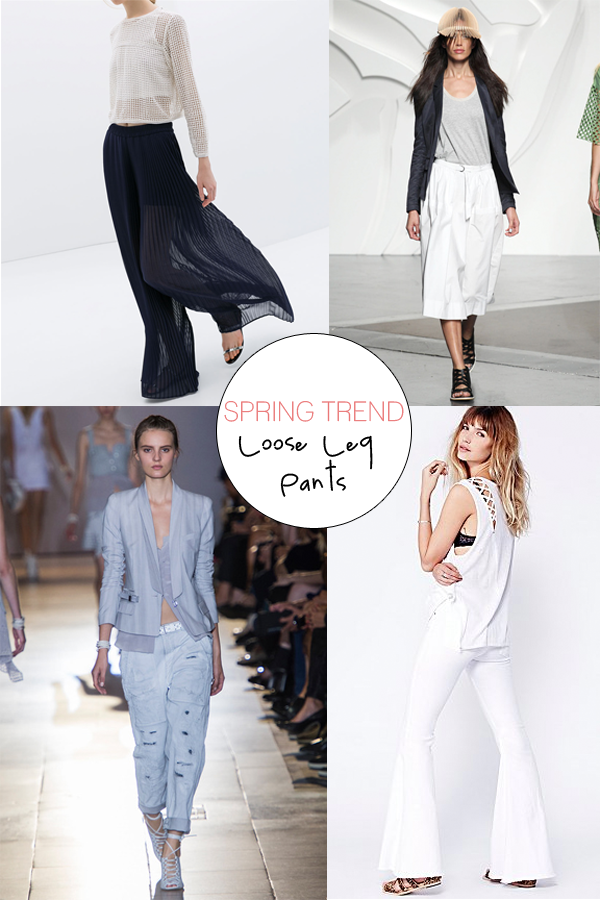 Are you ready to ditch your skinny jeans this spring for loose cut pants? Okay, maybe not totally ditch the skinny jeans but get ready to at least mix in some loose fit and flared pants. Yes, this trend can be scary, especially since we all have come to love our skinnies. Some key things to remember is to keep your tops a bit fitted, this will help from keeping you look wide. Do add a top that has a bit of a relaxed fit to have a loungey feel. Loose leg pants can also shorten you, so add heels to create a lengthening effect.
I'm already prepared to swap in some looser and flared pants since I already have a a couple of pairs of wide leg trousers. I brought out my favorite pair of J.Brand jeans last week to welcome the Spring air. I love these J.Brands because they are super long. Why would I love something super long? So I can hide my 4 inch or 5 inch heels underneath the flare. This helps create the illusion of long legs!
Jacket: H&M (old) | Shirt: Loft | Jeans: J.Brand (old) | Shoes: Zara (old) |
I'm still on the hunt for boyfriend style jeans that look good on me. Even though I have a couple of leads thanks to Kimberlee of I Have a Degree in This. My first stop will be The Gap to check out their Sexy Boyfriend style jeans. Wish me luck guys!
Will you be ditching your skinnies this spring?